Boys on the Backs of Beasts by Jeff Johnson
BOYS ON THE BACKS OF BEASTS

The morning is cloudy with a cold bite in the air. Andres Kempel, a big-game hunting and fishing guide, has arrived and is preparing our horses. He is quiet and confident, old-school in his demeanor. We watch him from the other side of the fence as he tosses saddles around, balancing a smoke in his mouth while synching down gear. Little by little, we wander in and around him. He smiles crookedly and shakes our hands. One thing is suddenly clear: Andres is man amongst boys.
The ride begins in hysterics. We're laughing at one another as we try to situate ourselves on the backs of beasts. Chief, who is arguably one of the best skateboarders in modern times, and, who is exceptionally good at everything, looks painfully awkward. It's like looking into a mirror, though, as most of us are in the same predicament. Riding single file and at times broken into clusters, we rise slowly onto the first plateau. Estancia Rincon Grande is virtually surrounded by national parks and ranchlands. There is nothing but pastures and mountains and rivers in all directions. We see a giant condor glide over a canyon, dwarfed by the sprawling backdrop, though its wingspan looks to be about 10 feet. The massive bird darts and drifts and dives out of site. The wind picks up. It begins to drizzle. Jackets are zipped to the chin; hats are lowered over the eyes. It's going to be a long day.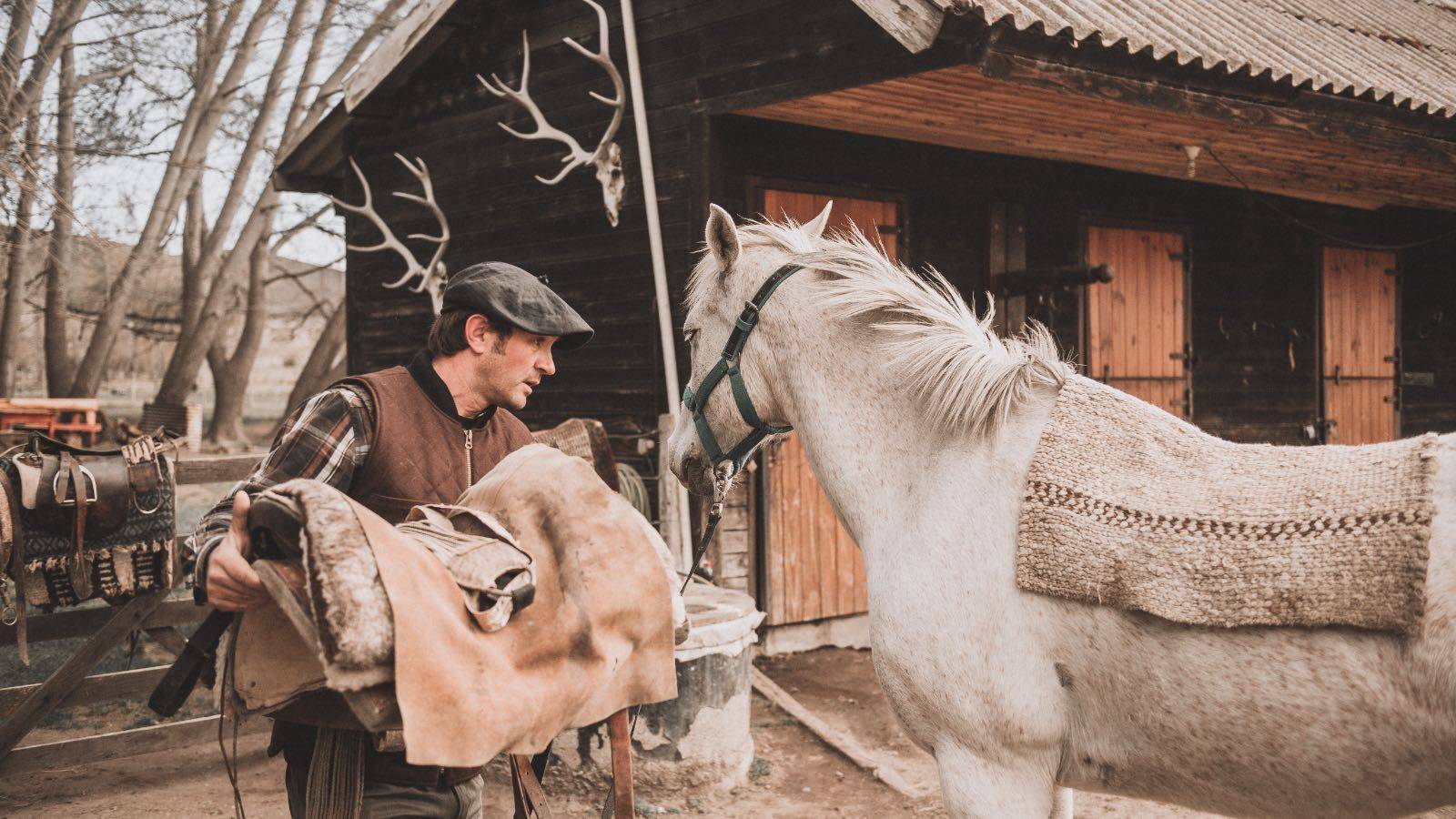 Late in the afternoon our crew enters Valle Frizon. We wind our way down a steep hillside where the valley opens up into grassy plains. It's snowing now. Wisps of white flakes swirl around us in gusts. We slow to a halt and gather round. The horses shuffle their hooves upon the hard trail, snorting and showing their teeth, breath visible like smoke. We pass around hand-rolled cigarettes and a flask of whiskey. Very few words are spoken. No one wants to be the first to admit it…then I hear someone mutter behind clenched teeth, "It's fucking cold."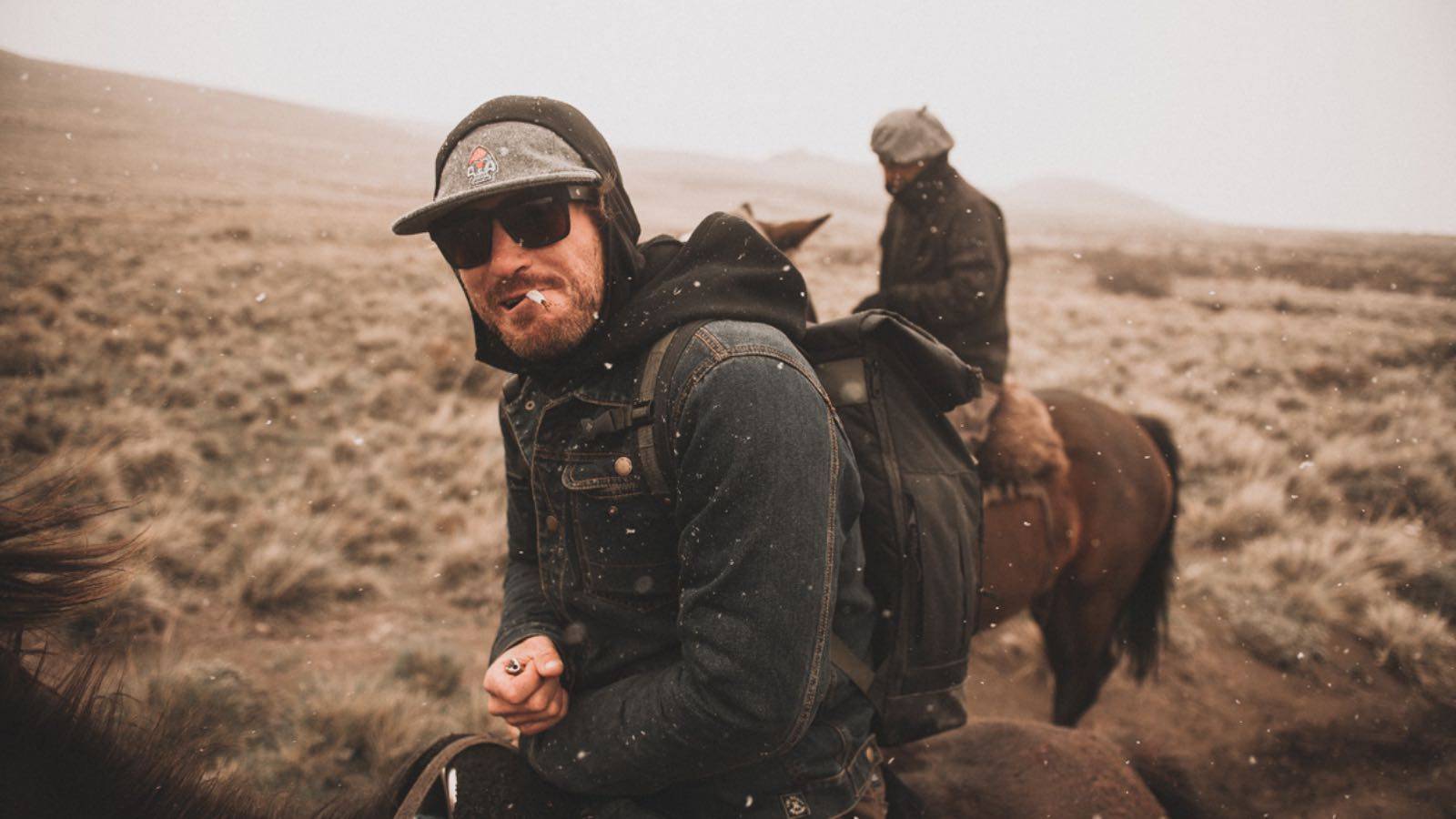 It is late by the time we get to the makeshift hunting camp. The sun we had never seen has dropped behind the mountains above. It has stopped snowing. We pitch tents and prepare bunk beds in a shack with dirt floors. Morale is lifted as we light a fire and make dinner. Tomorrow we will run amuck, build a sweat lodge next to the creek, drink more red wine and gladly suffer meat sweats in our sleep.