A trip to the record store on beat street

A TRIP TO THE RECORD STORE ON BEAT STREET
By Beau Flemister
Rockers International record shop is not in a particularly flashy part of Kingston, Jamaica. Orange Street, once dubbed Beat Street by locals and the birthplace of reggae music, is now dusty and sun-baked and quite evidently off the beaten tourist trail. Regardless, Parker Coffin, Ivah Wilmot, LJ O'Leary and Dylan Gordon followed their guide Luke into the small, dark cave of a space brimming with rhythm and culture and sound with a heartbeat.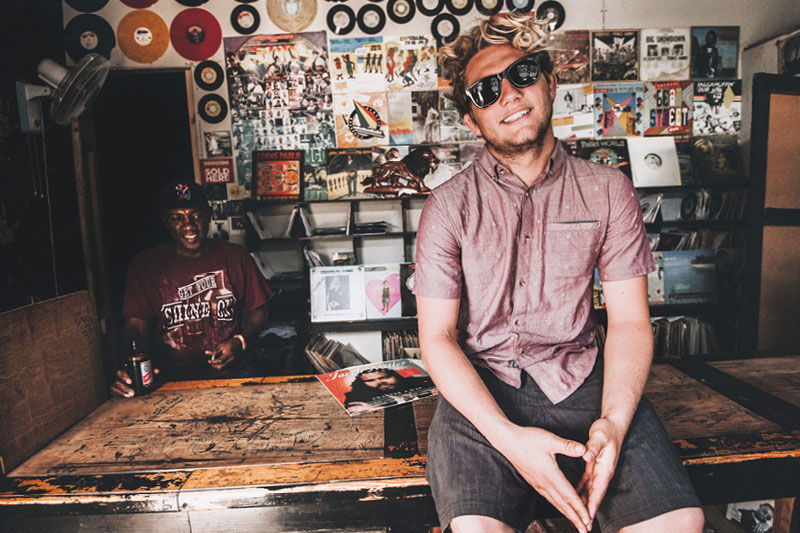 Shop manager, curator, reggae historian and mystical selector, Mitchie Williams, greets them behind the counter and hands the crew ice-cold Red Stripes and a joint, perhaps the greatest greeting to a place of business they had ever known. Though only 10-by-20-feet in size, the vibe in Rockers was much larger than life. All around, the faces of reggae legend and lore looked down upon them from their vinyl sleeve covers. Barrington Levy winked at Parker, Beres Hammond smiled slyly at LJ, Peter Tosh grinned at Ivah and Rockers founder, Augustus Pablo, stared proudly into the ever-after.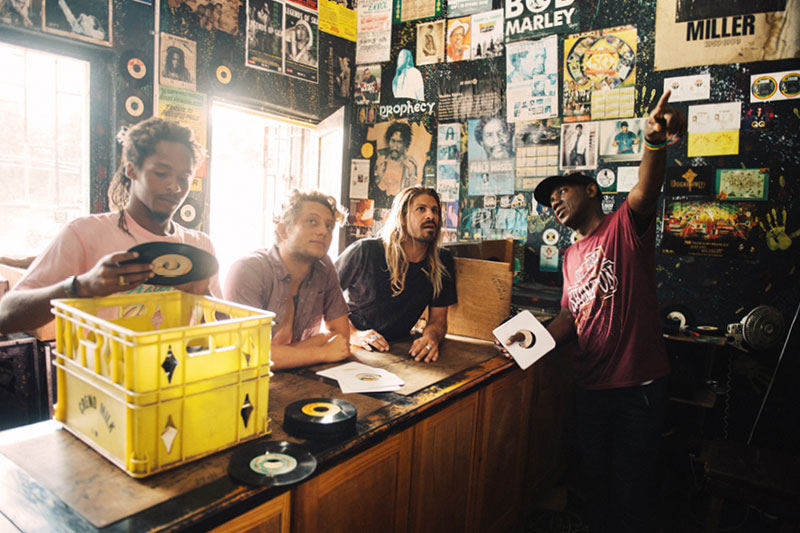 Mitchie asked each of the boys what they felt like listening to, and through clues and clairvoyance, disappeared into the back room, returning with a Cremo Milk carton full of secret-stash 45's. Upon an ancient record player plugged into a massive matrix of hidden subwoofers, he dropped the needle on wax and suddenly the boys felt like they were in the songs, which blasted from the shop so loudly you could surely hear the beat a mile away.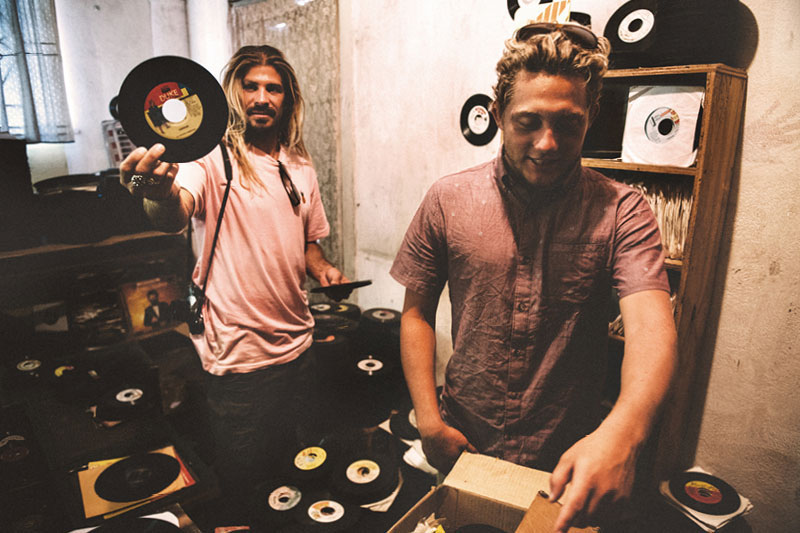 A treasure trove of knowledge Mitchie knew every fact and liner note detail about each record he played us, from dates of first releases to behind-the-scenes rumors about reggae's greatest artists that have graced these dark walls both in person and in sound-waves.
 
Parker and L.J. were told to have a seat on the counter and let the sound sink in, while Mitchie gave them a music course between the tracks.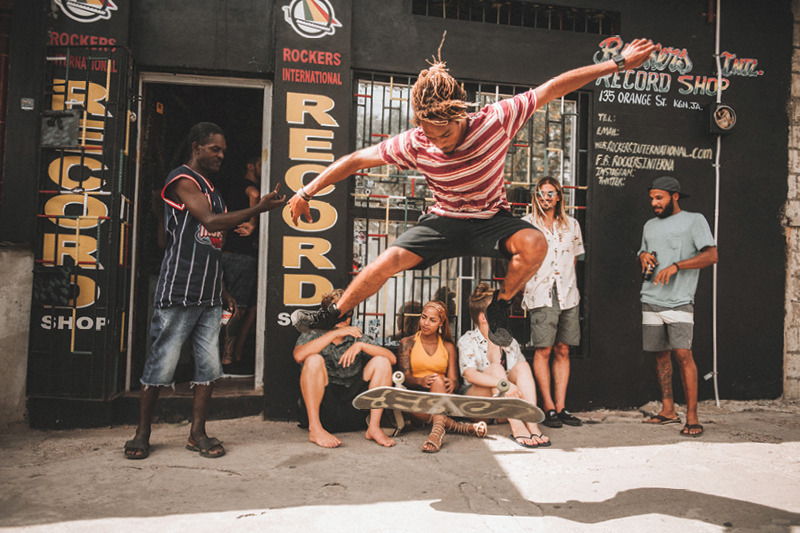 "Music is our biggest export," Mitchie explained. "More than banana, yam, sugar, more than even sports. Reggae music is the greatest thing that Jamaica has ever created."
 
Sure, Rockers International is one of the last remaining vinyl shops in all of Kingston and, yeah, the music biz has taken a little beating in the last couple decades, but as the crew felt the beat hit them in their chests, a lyric came to them, perhaps from Bob Marley smiling down on the wall.
 
And that was: "One good thing about music, when it hits you feel no pain…"