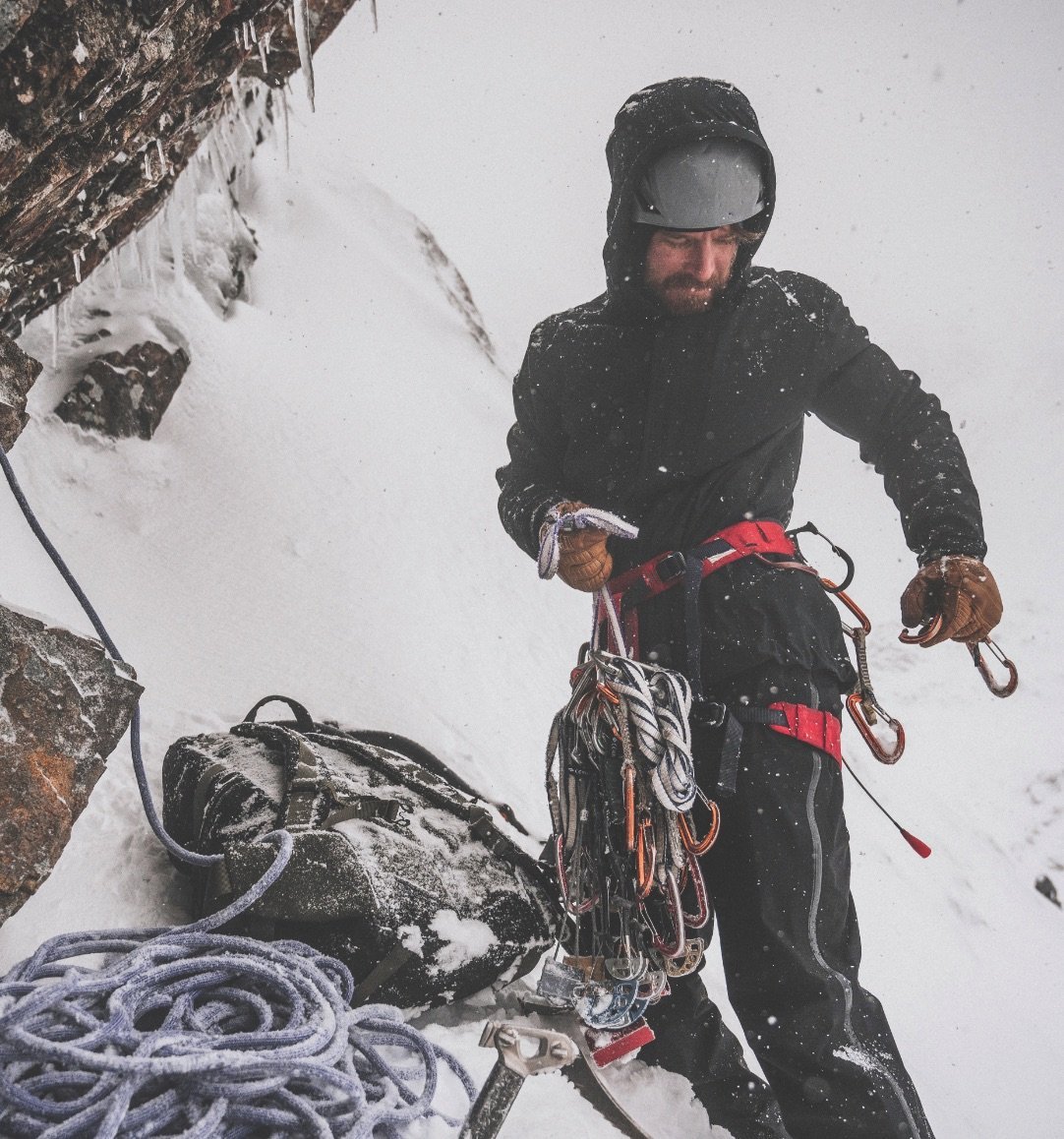 Brutality of the Highlands
Clarity in the Storm
There's an undeniable respect that you must have for the Scottish Highlands. Trekking through soggy mud in 50-plus mph winds, socked in, snowing sideways, rain, vertigo, and the fact that it was the lowest recorded snowfall in recent history. So we hunkered down in caves, built snow forts, and played the waiting game, in hopes for pockets of glory.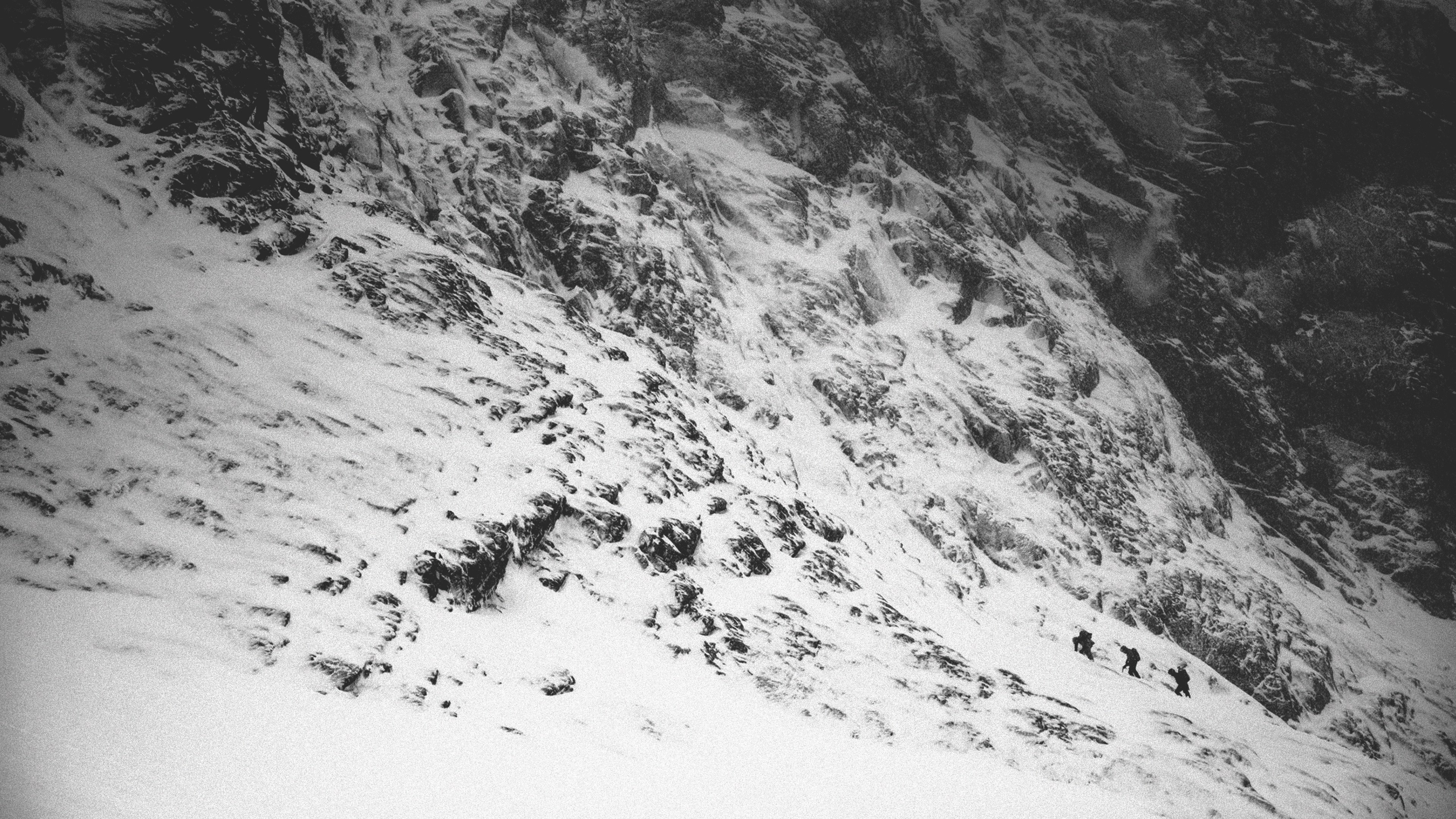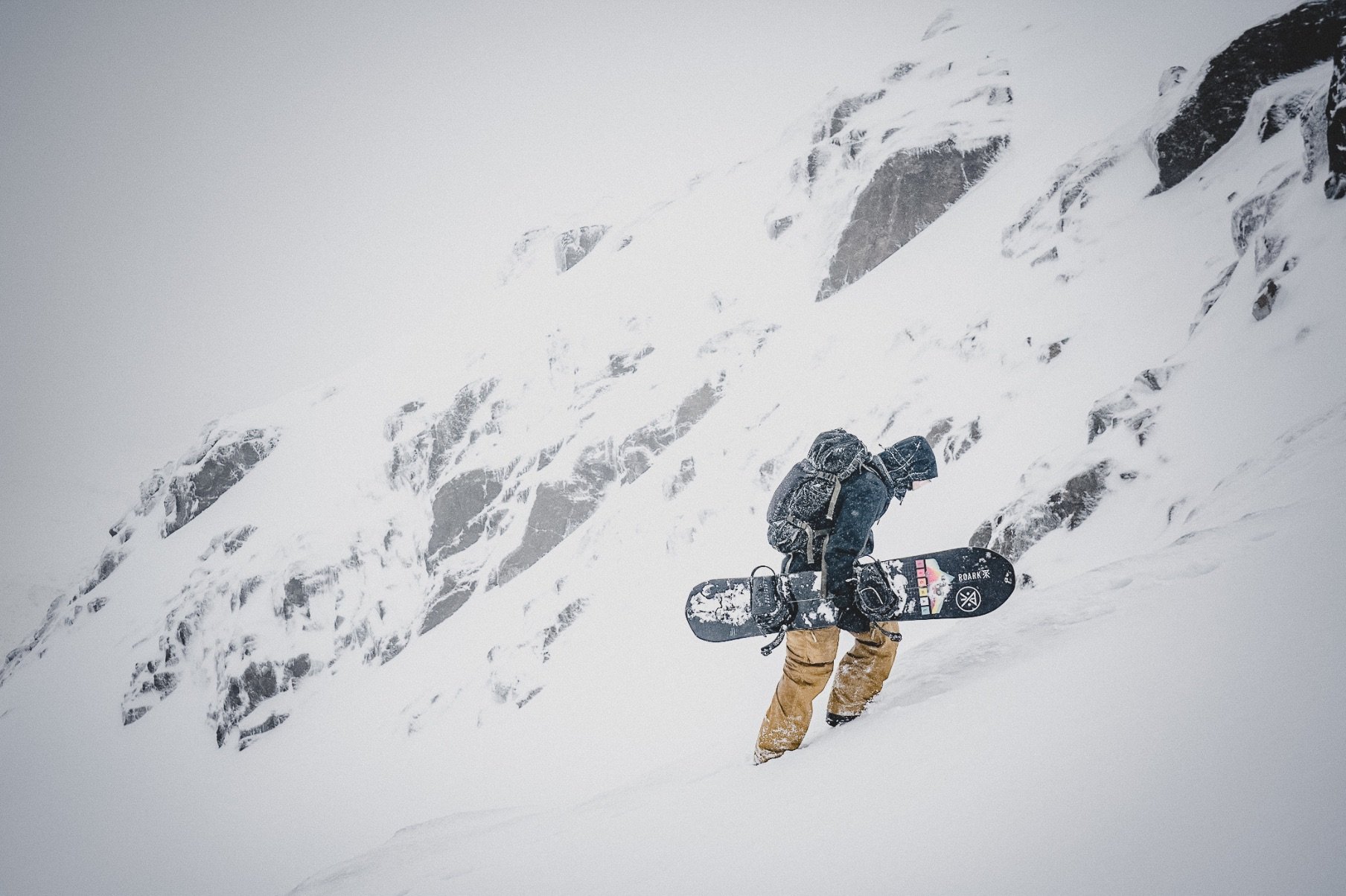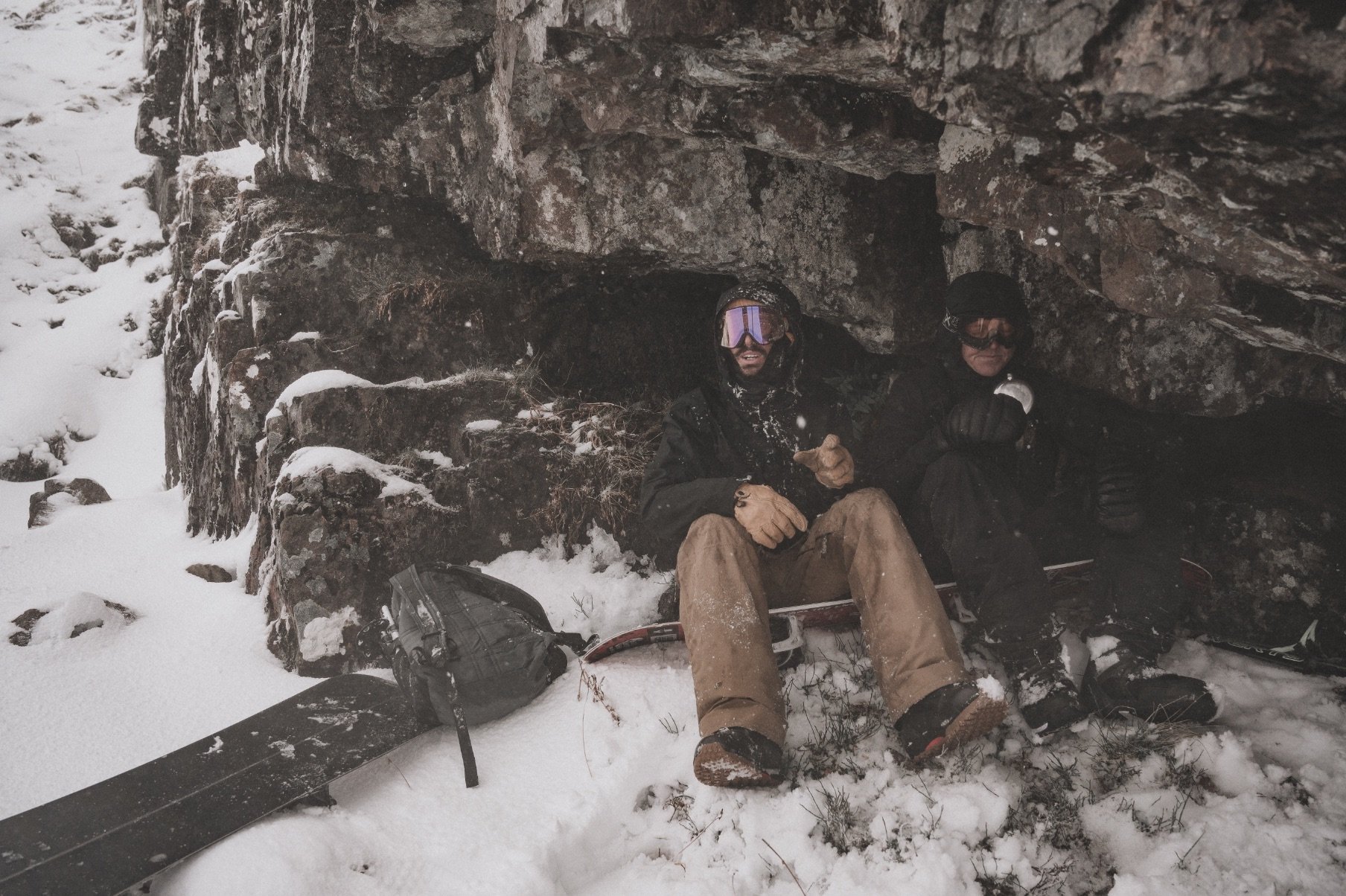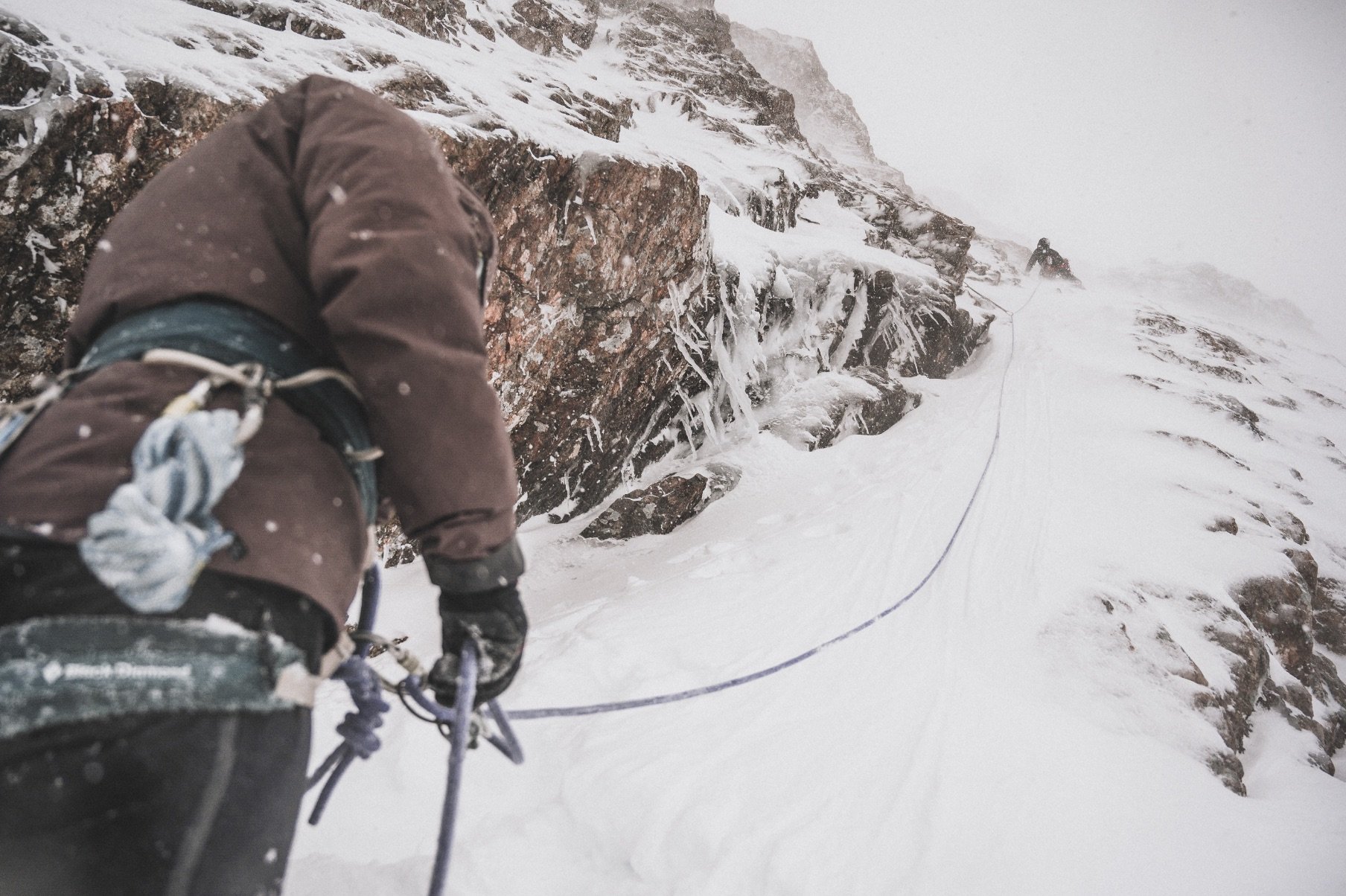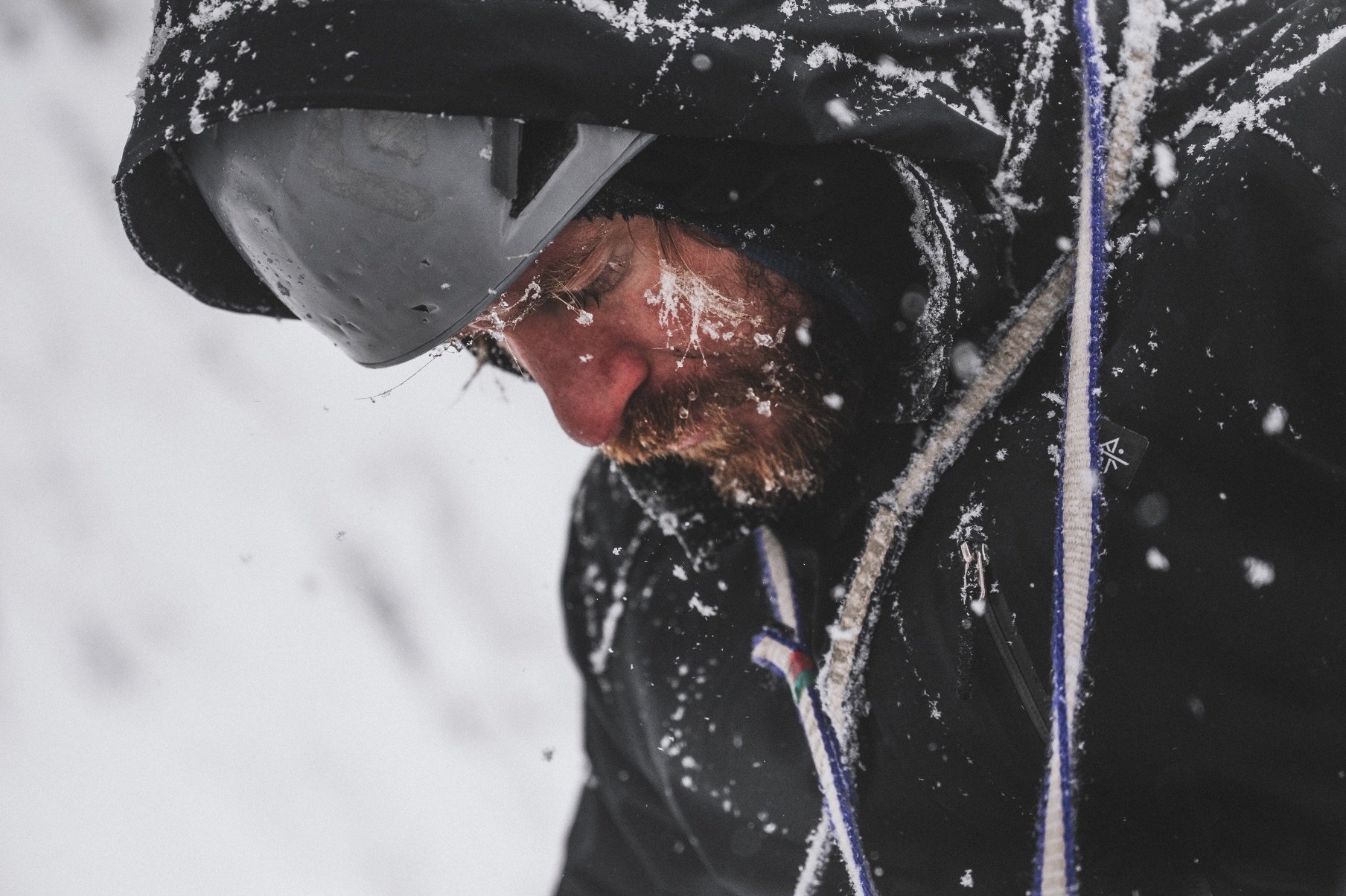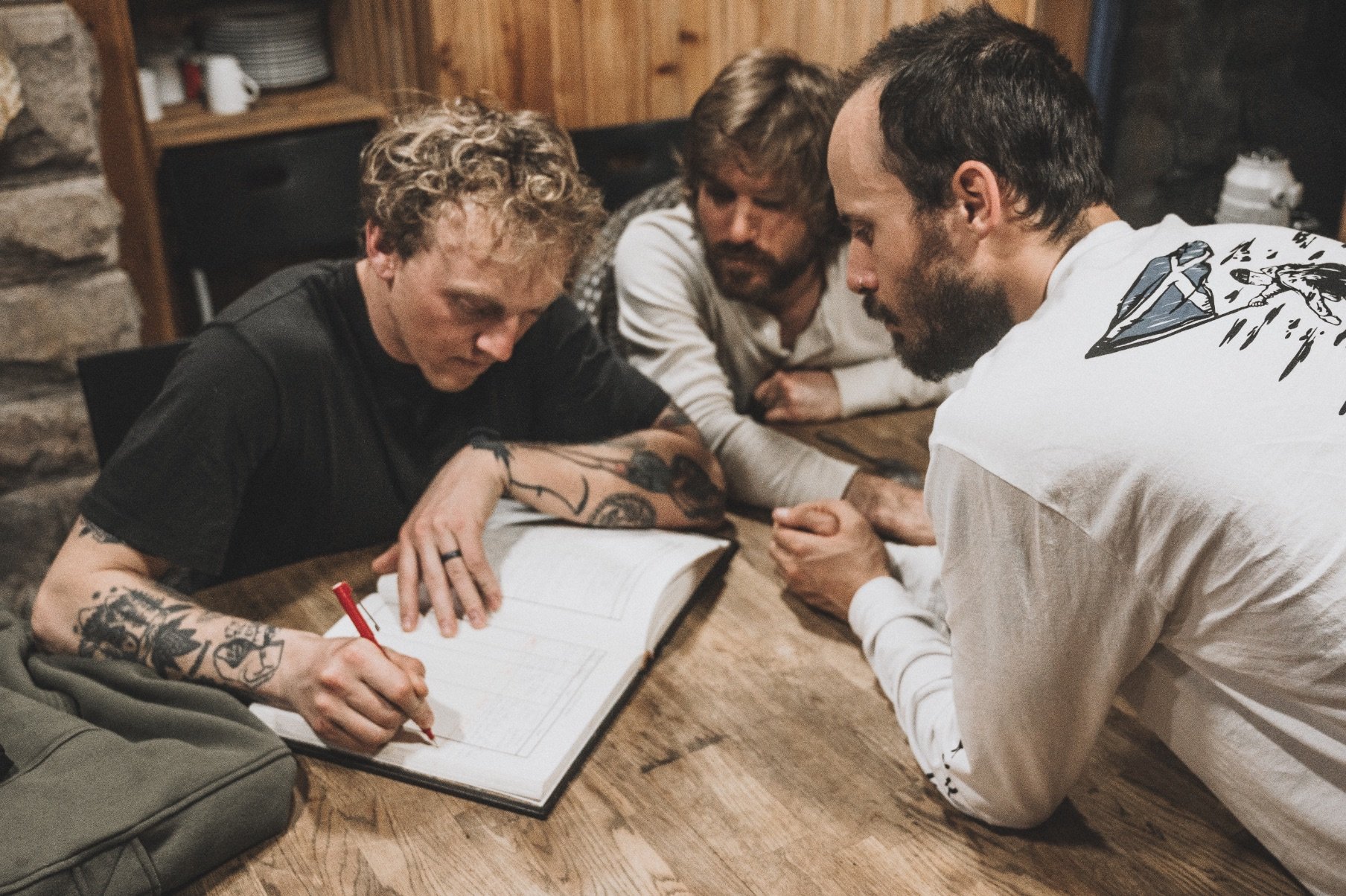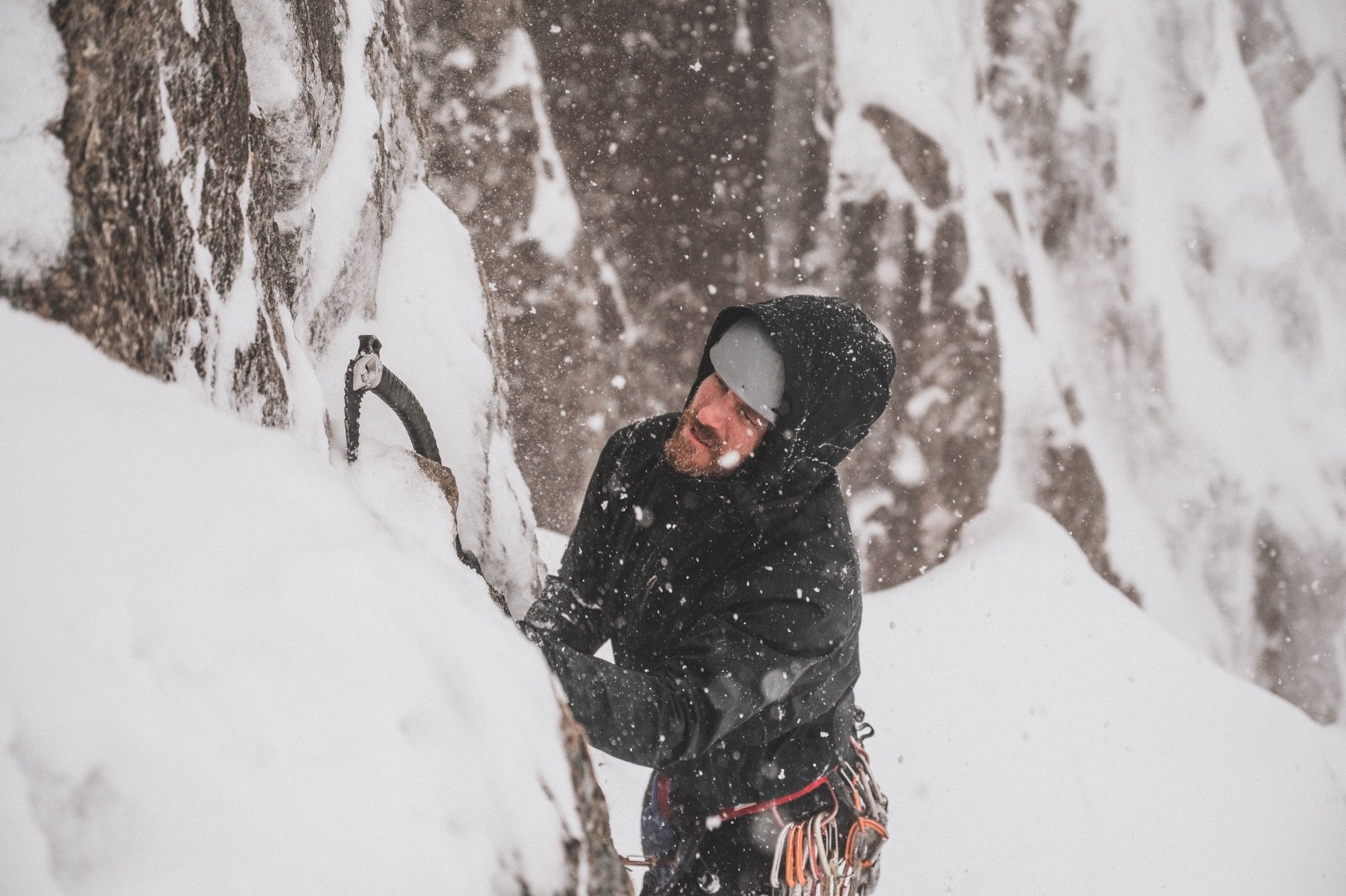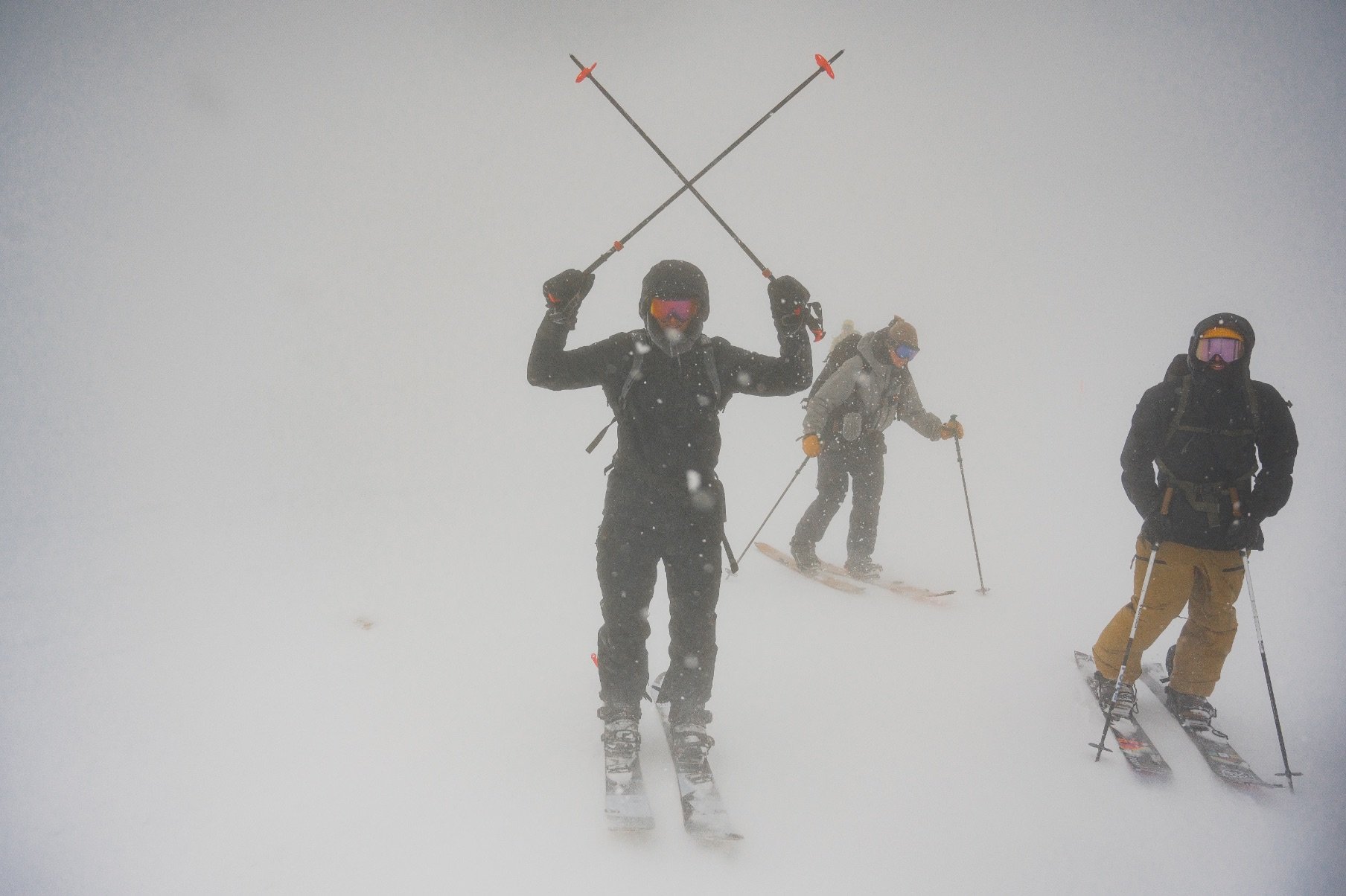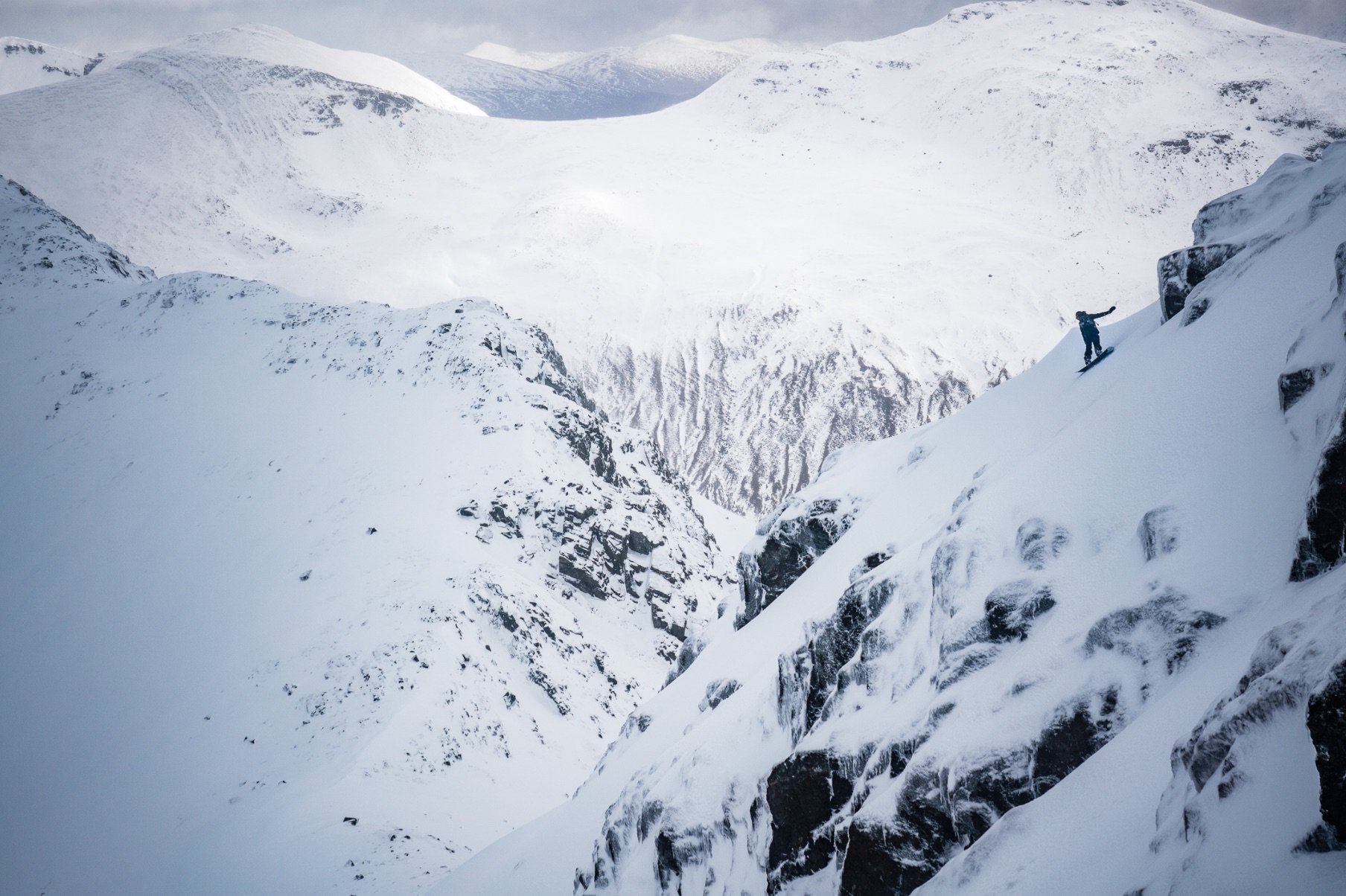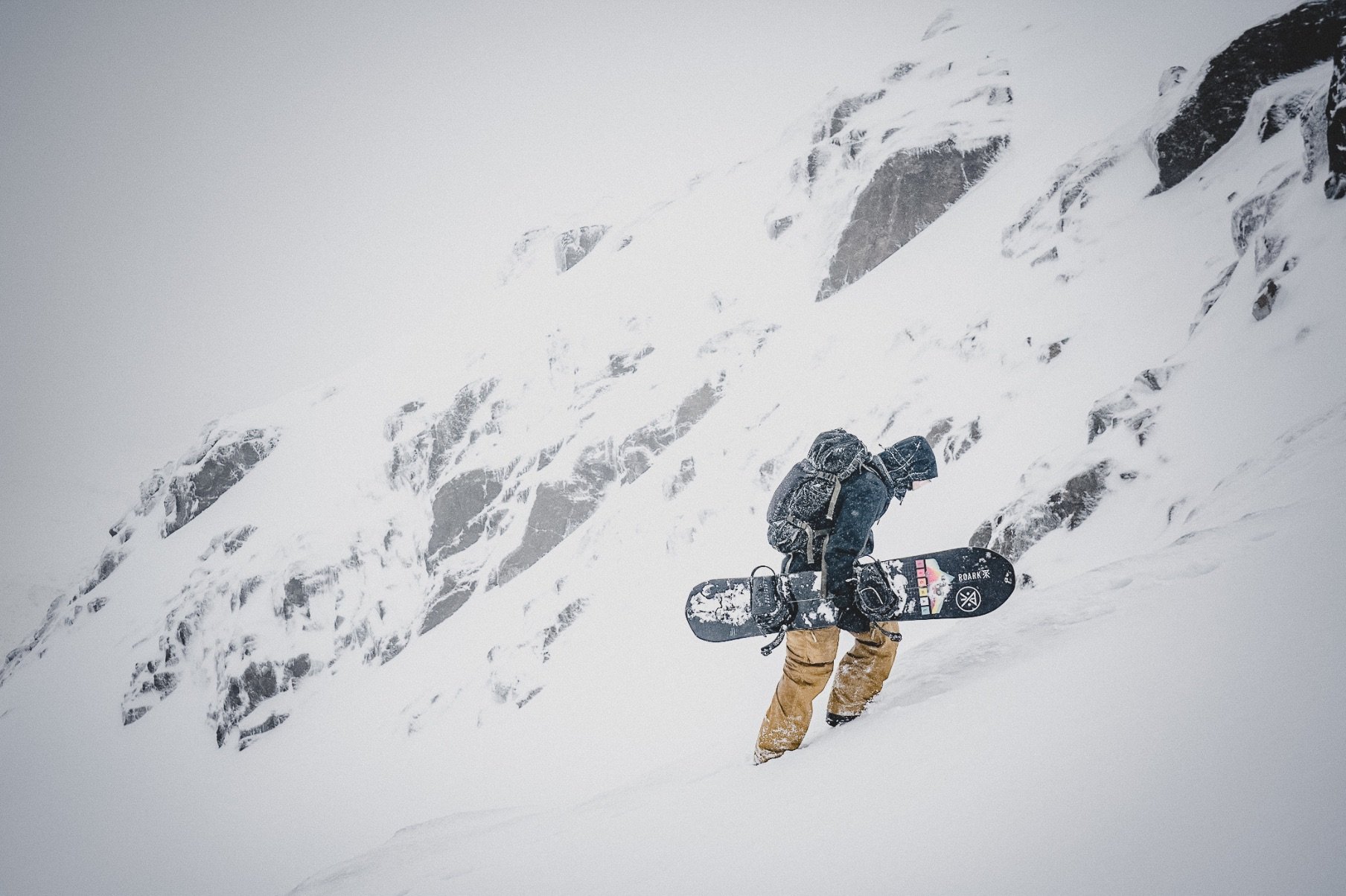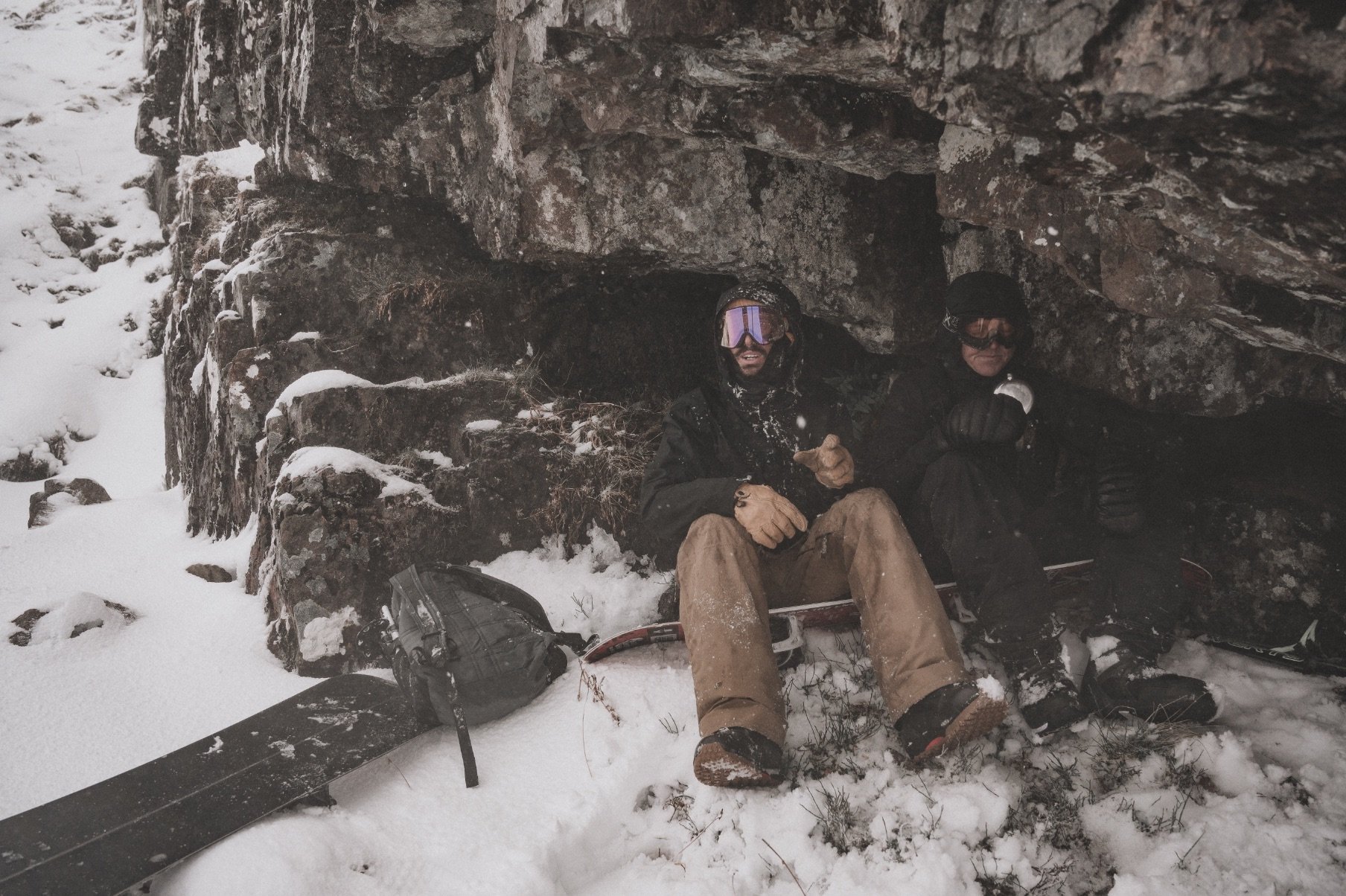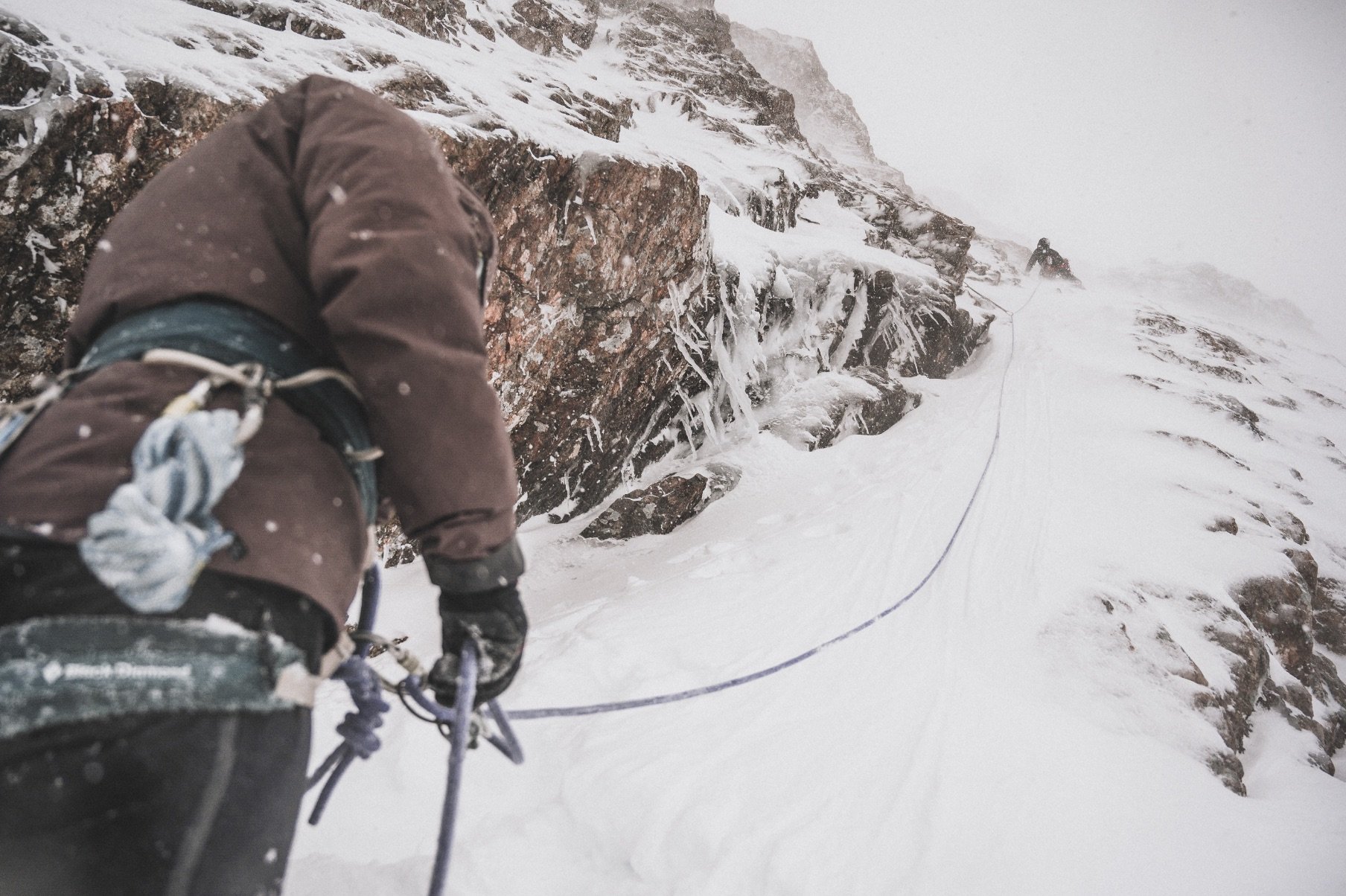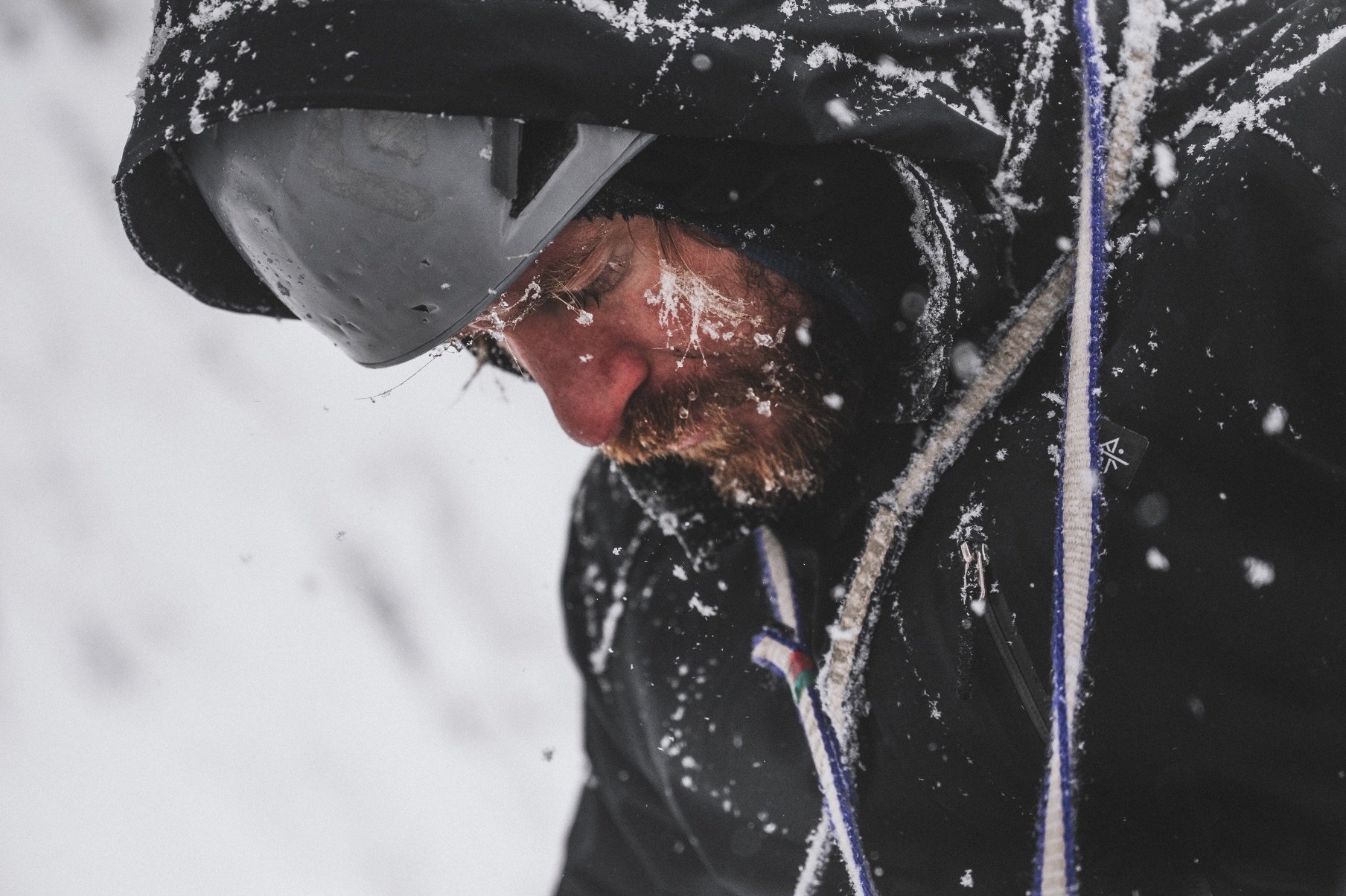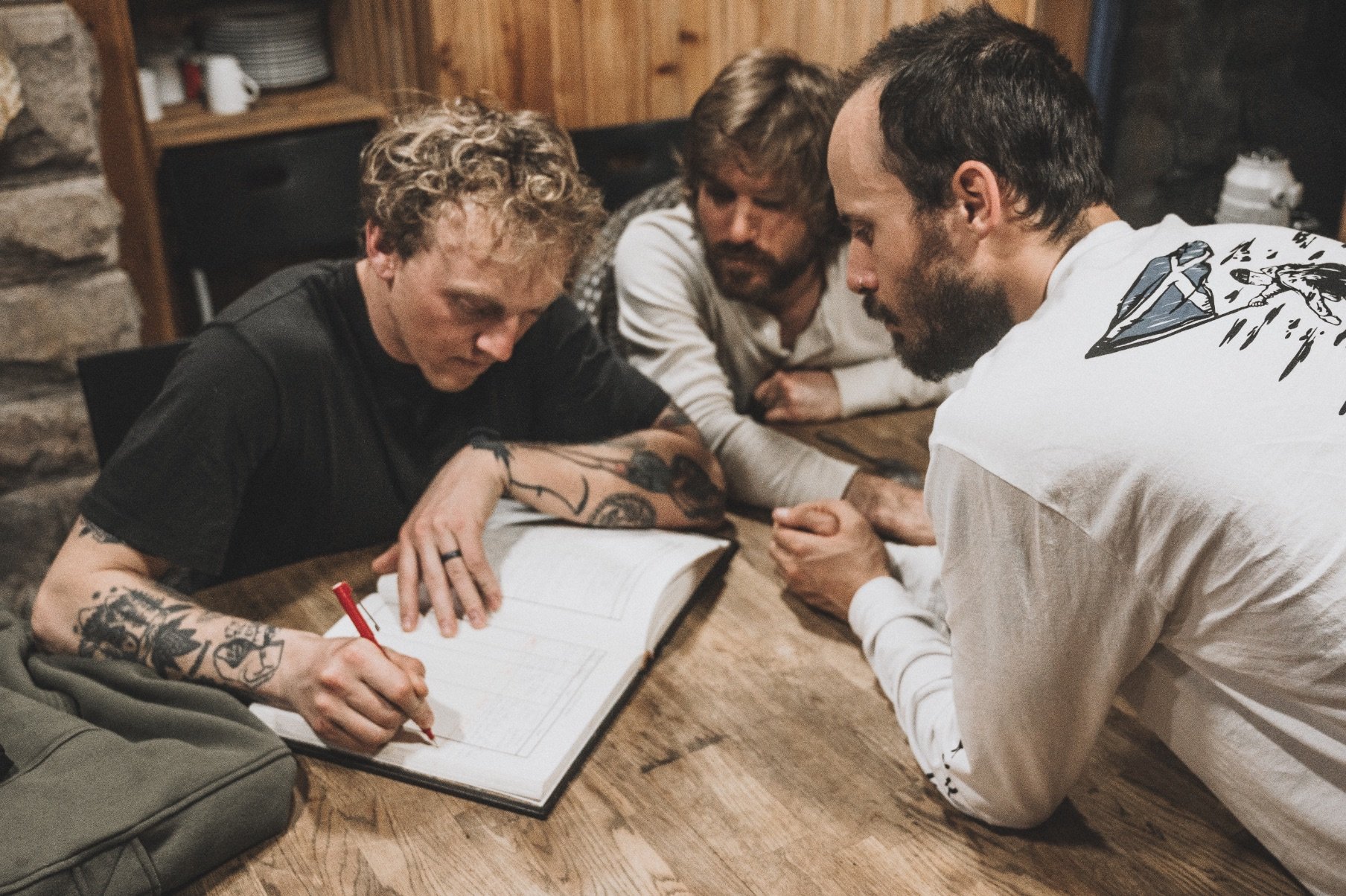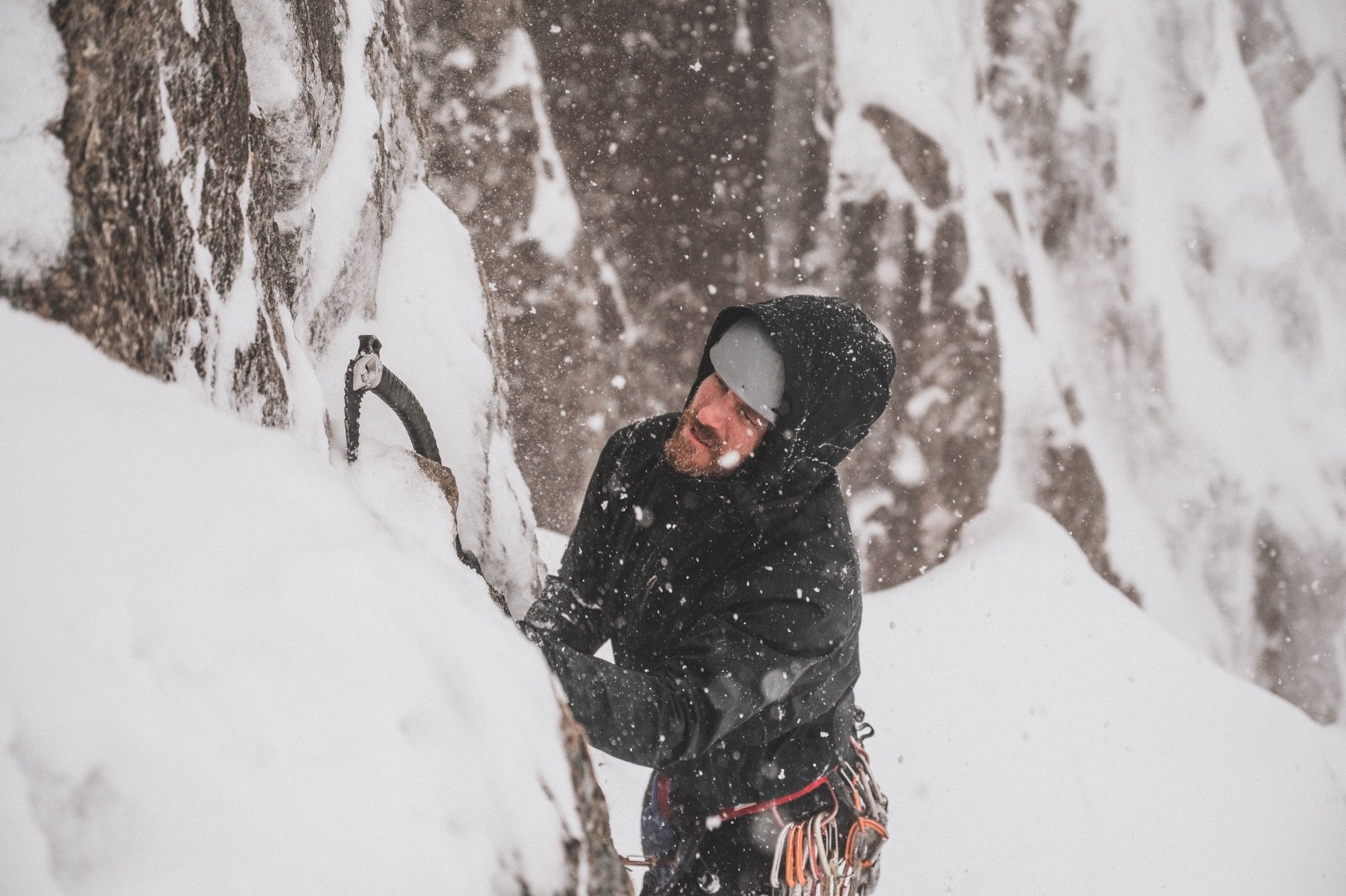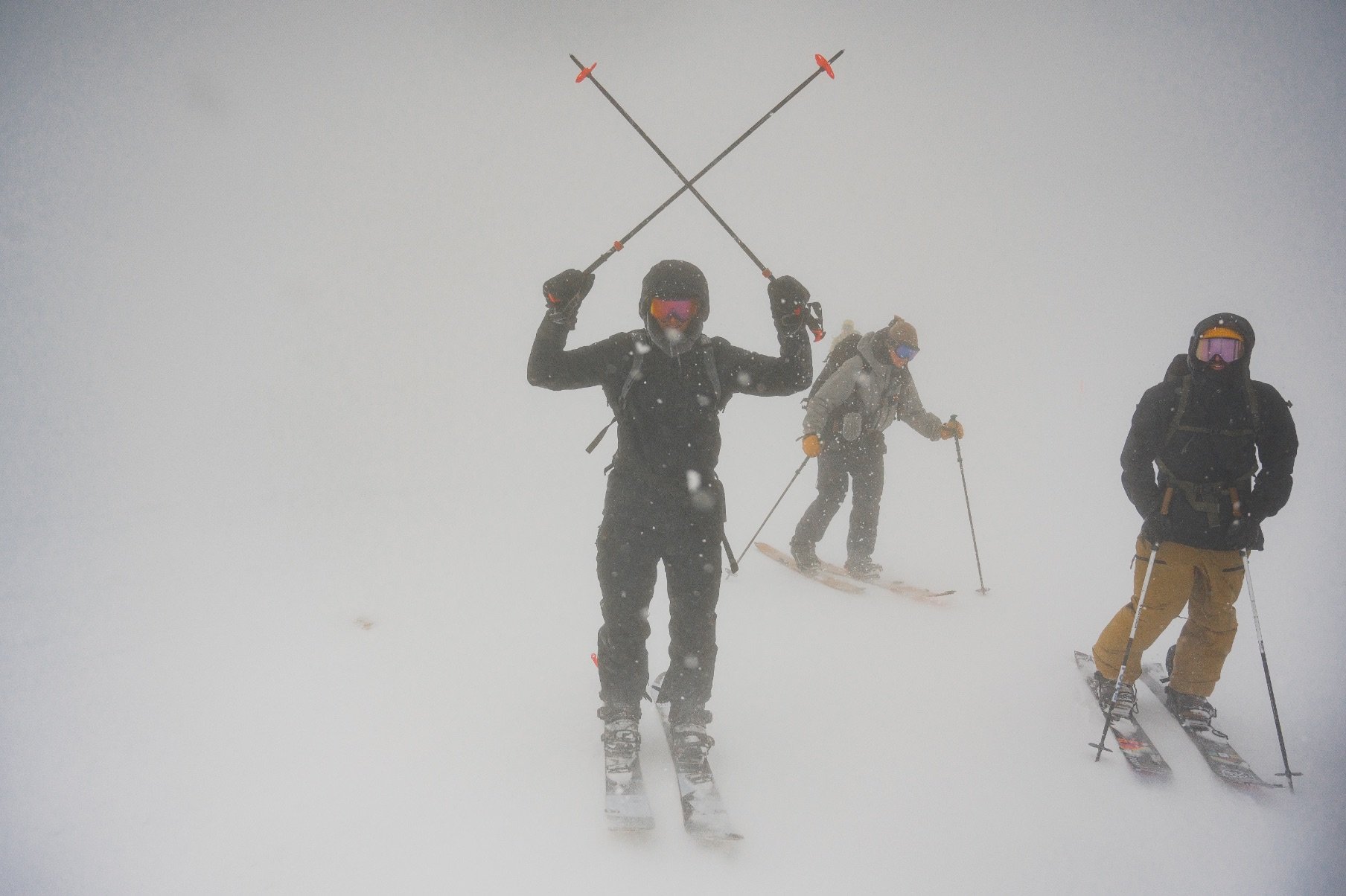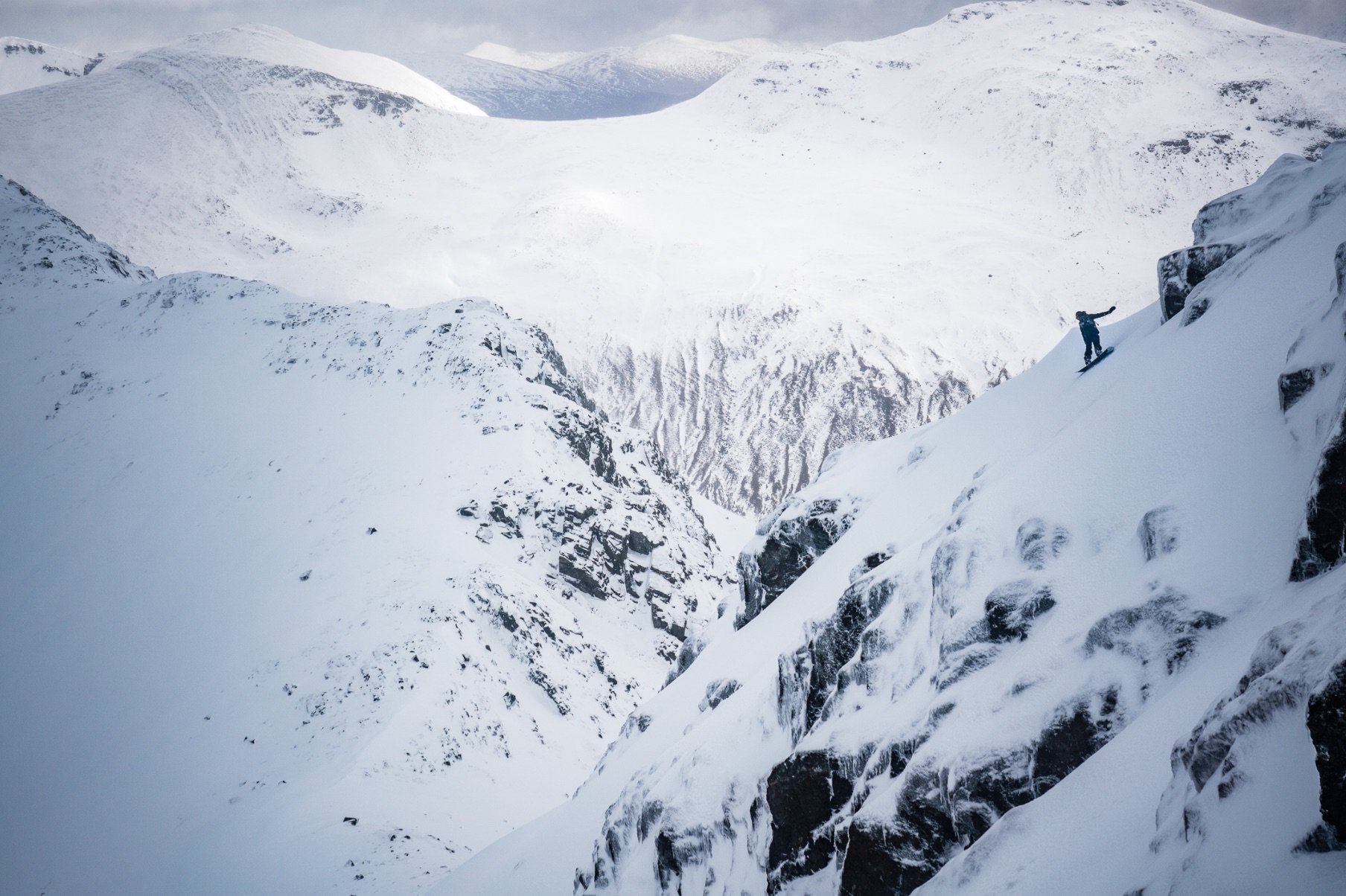 THE SEARCH FOR ROARK NEVER CEASES
After days of touring the Highlands, we made our way to the legendary Ben Nevis range, posting up at a "bothy" called the C.I.C Hut. Arguably the only alpine mountain hut in the UK.
The C.I.C. hut provided shelter from some extremely harsh weather, and is used as a base camp for climbers. While Drew was out for the day climbing with local guide and climber Tamzin and crew, Manu and I would split board around looking for features and lines to ride. One of the evenings I noticed a cool rock feature next to the hut that had potential for a little quarter pipe. When the crew arrived back at the hut Manu and I had it dug out and shaped for a little session.
Funny enough, our last day was absolutely gorgeous. No wind, just-snowed, and sunny. It made for the little boost in morale we all needed, urging us to keep exploring, whether that meant more Highlands, the Outer Isles…or beyond.
"TREKKING THROUGH SOGGY MUD IN 50-PLUS MPH WINDS, SOCKED IN, SNOWING SIDEWAYS, RAIN, VERTIGO."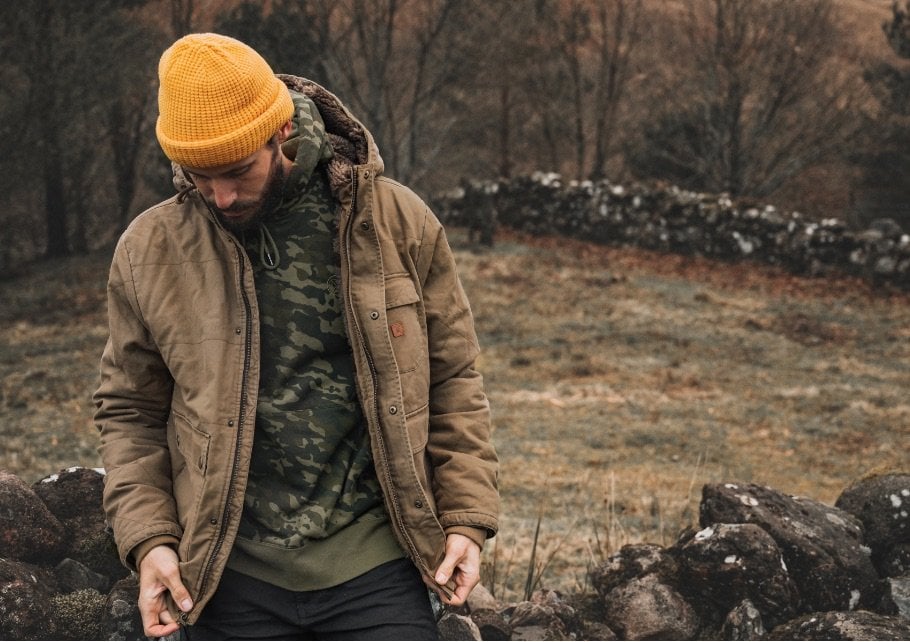 Manu Dominguez, Revivalist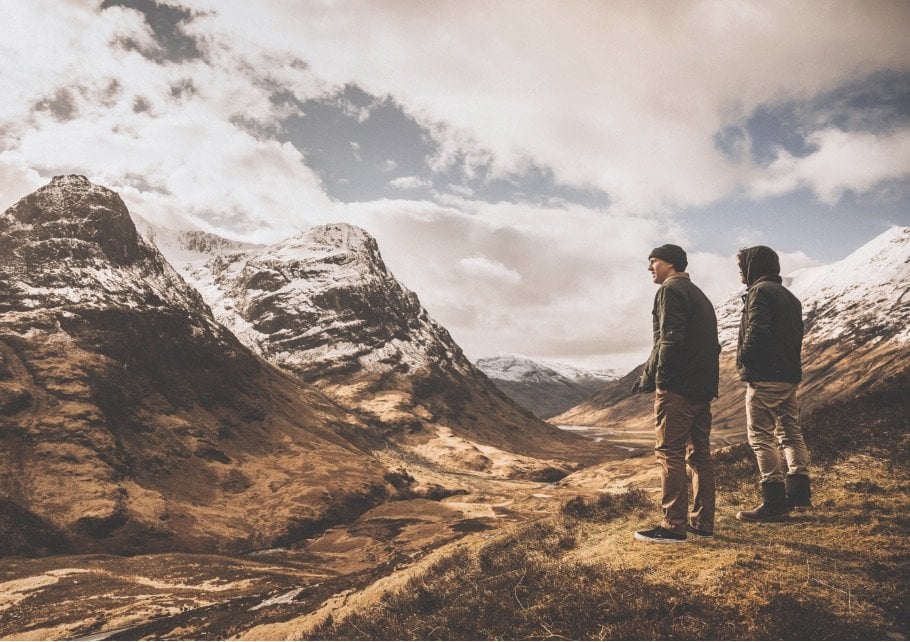 Alex Andrews and Drew Smith, Revivalists