A bearing seaborne expedition
To the volcanic edge of Alaska
This Fall, the Revivalists touchdown in Dutch Harbor and explore further west along the Aleutian island chain for our semi-annual pilgrimage into the unknown. We've teamed up with Chris Burkard and Ben Weiland to explore and document our journey by trawler and ATV to unearth new potential and pockets of inspiration. Stay tuned for more on our journey to the Arc of Aleutia, and full length film and collection coming the end of August 2020.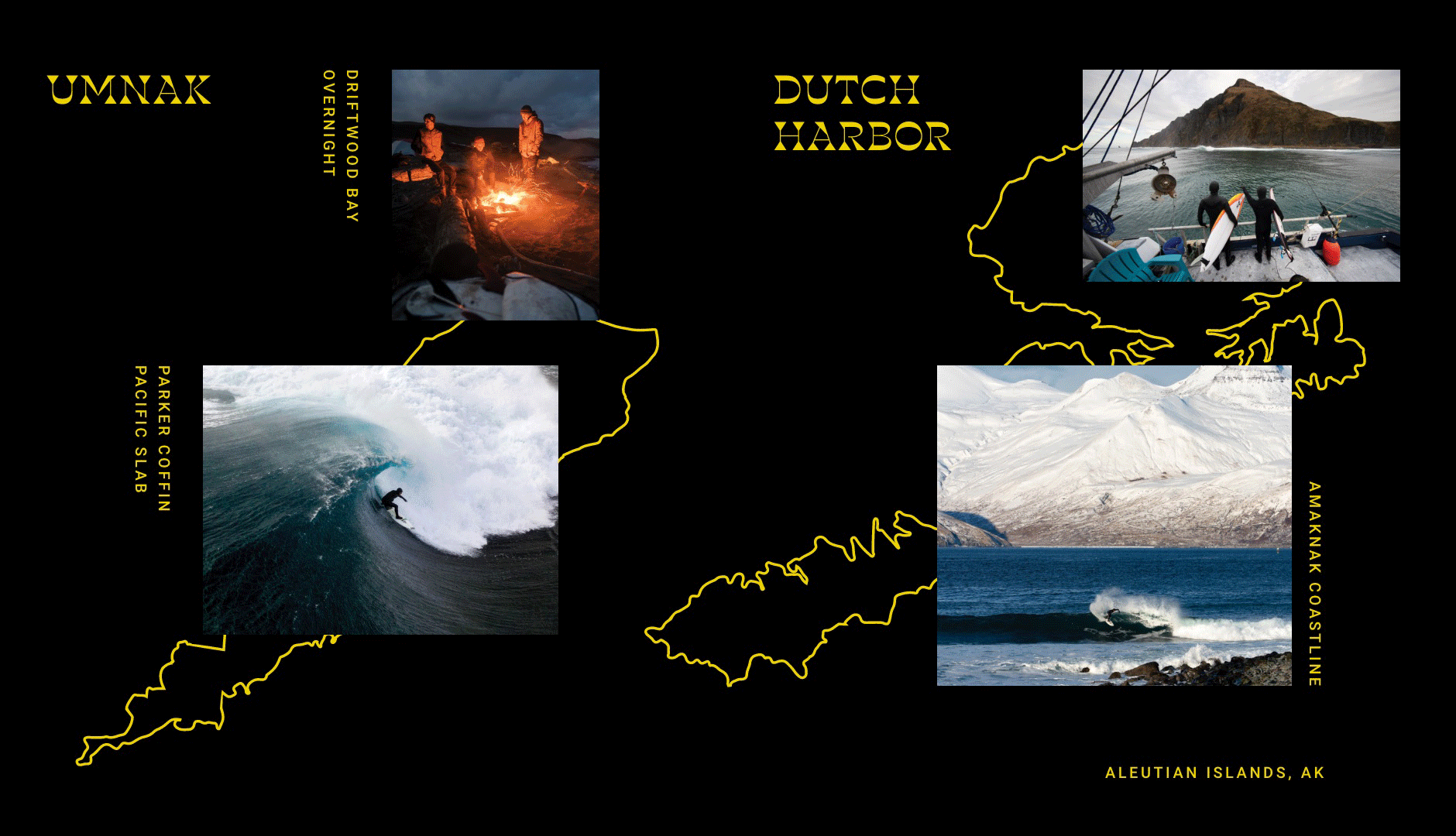 THE CHASE FOR ROARK
UMNAK
A place ripe with storms that move through the landscape like train cars, it is here that we will test our will to score. Dodging sea lions and gale force winds in order to uncover what we came for; perfect surf.
DUTCH HARBOR
The port in which your keep is earned, "where the sea breaks its back". We head out aboard the Miss Alyssa in search of waves that have been spoken of, but never seen. Our trawler navigated the way to right hand points, crab pods, and unhinged exploration.