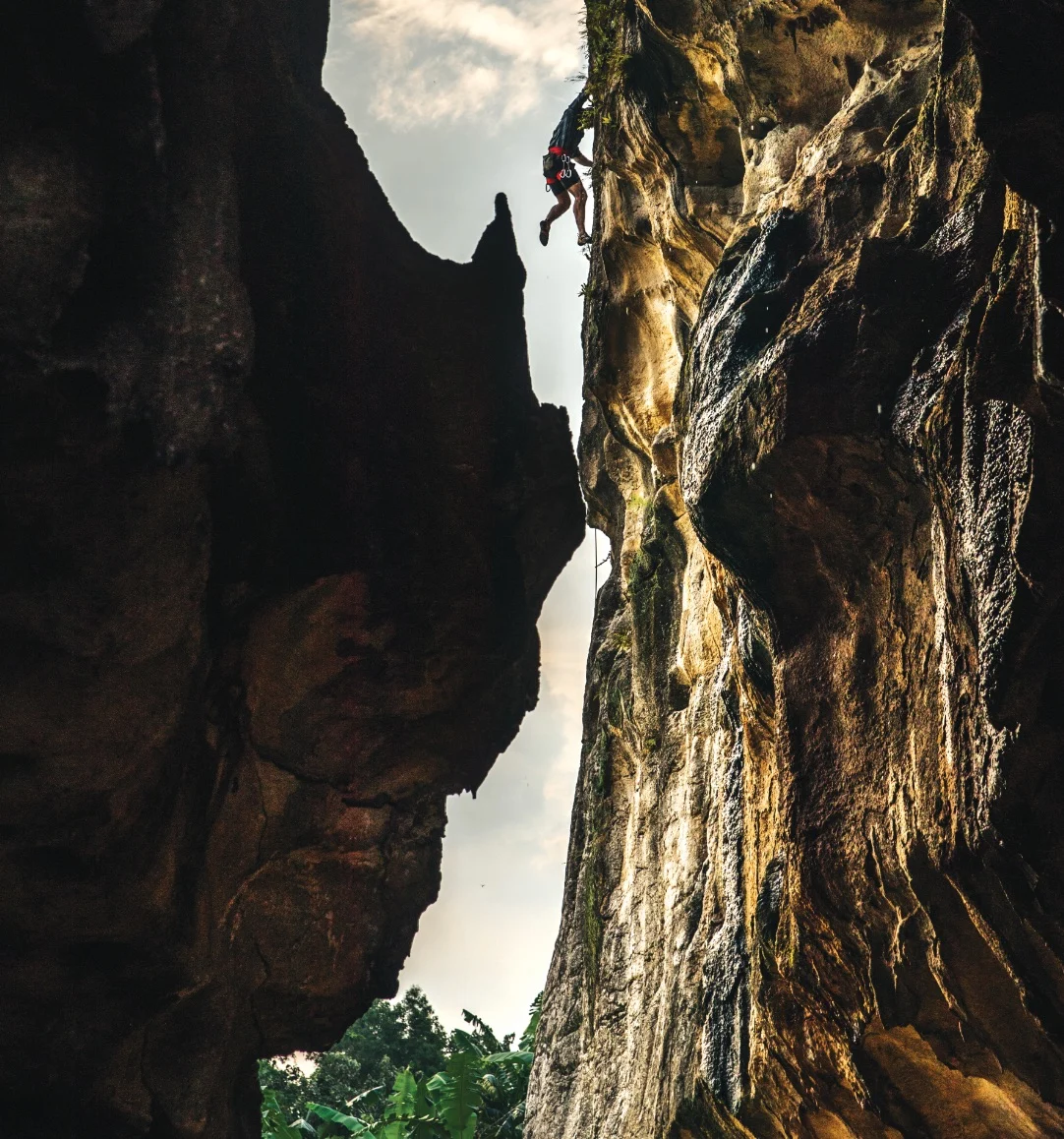 Climbing Quartz Caves
A Journey beyond the rice patties
Even after the night-ride to end all night-rides, it appears that there are certainly no easy roads in West Java. Just to get to the footpath to the climb-spot required a creeping, slog on the bikes through a maze of indecipherably deep mud puddles, courtesy a monsoon season that hasn't quite left us.
We park the follow van and motorcycles at a listless warung, and the napping owner quickly awakens to muster up some mie goreng (fried noodles) and coffee. Within 10 minutes, Jonno gets completely mauled by skeeters, the rest of spraying a cloud of DEET onto our bodies, doing out best not to mention the M-word [malaria]. Before lugging the gear through the rice paddies, Drew's local climbing liaison explains that we must take caution and only shoot the climbing routes (and nothing else), as the pinnacles and cave are technically in an illegal mining operation run by a seedy and potentially armed company. We look at each other, skeptically. Good to know?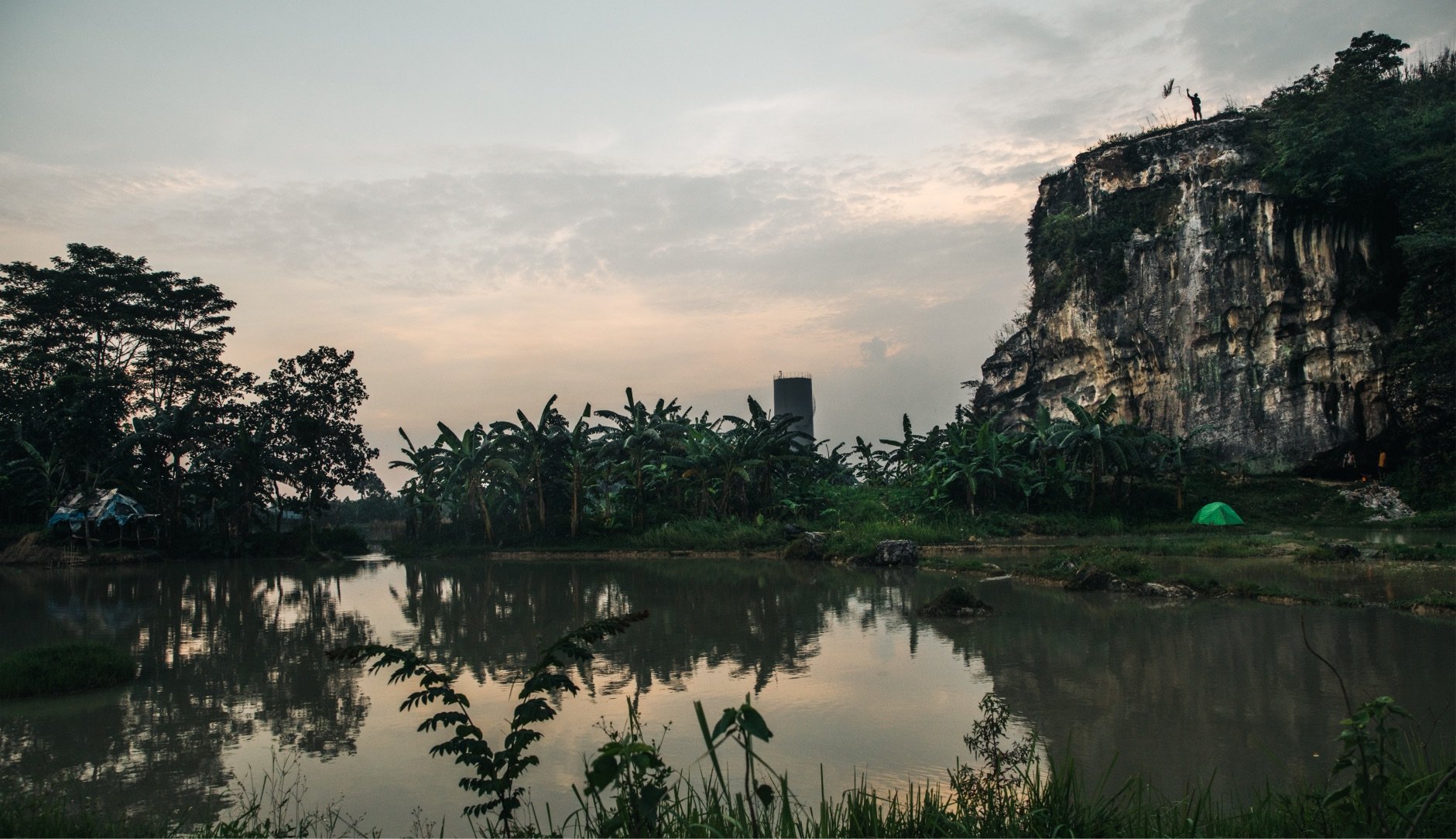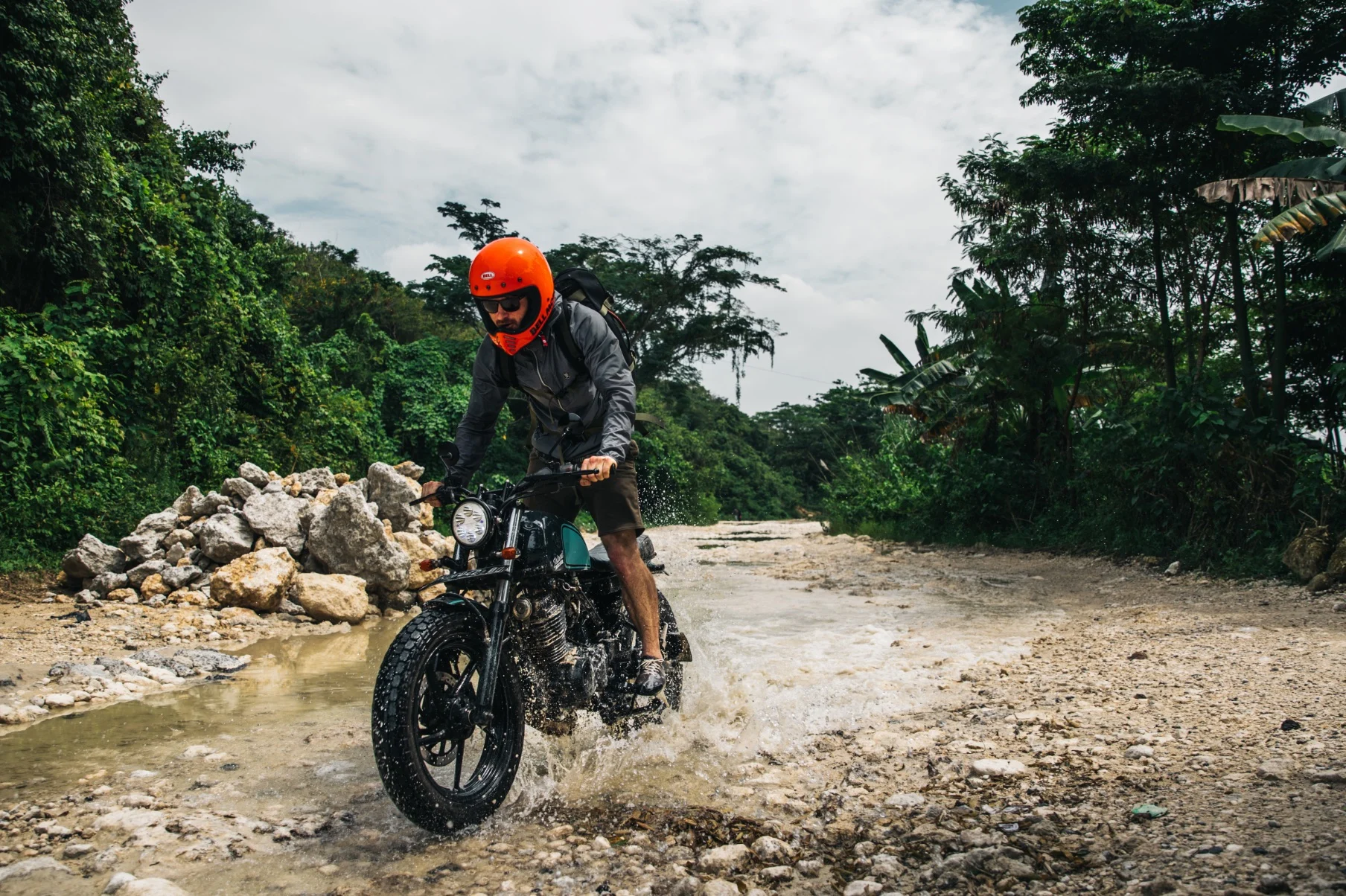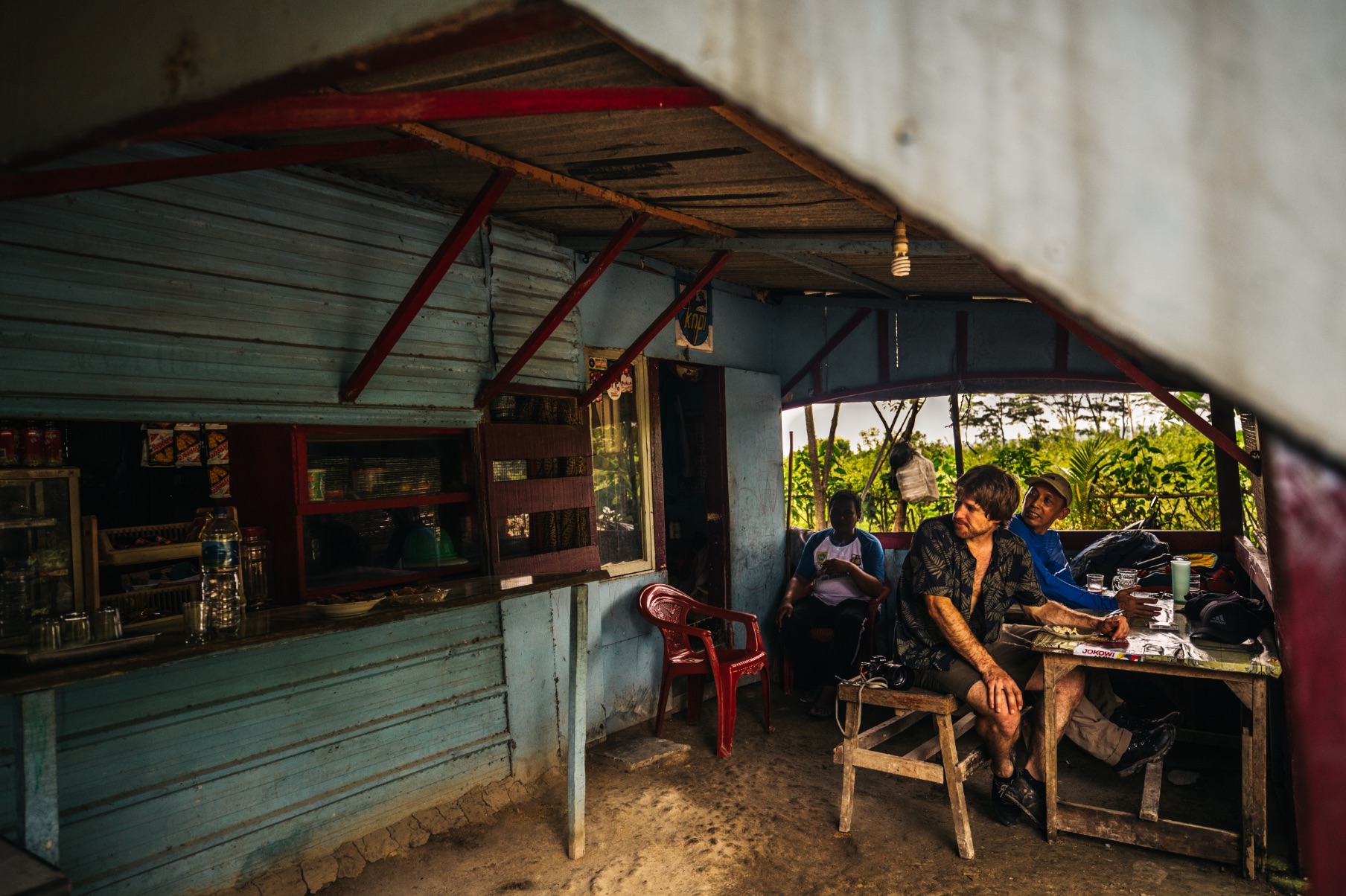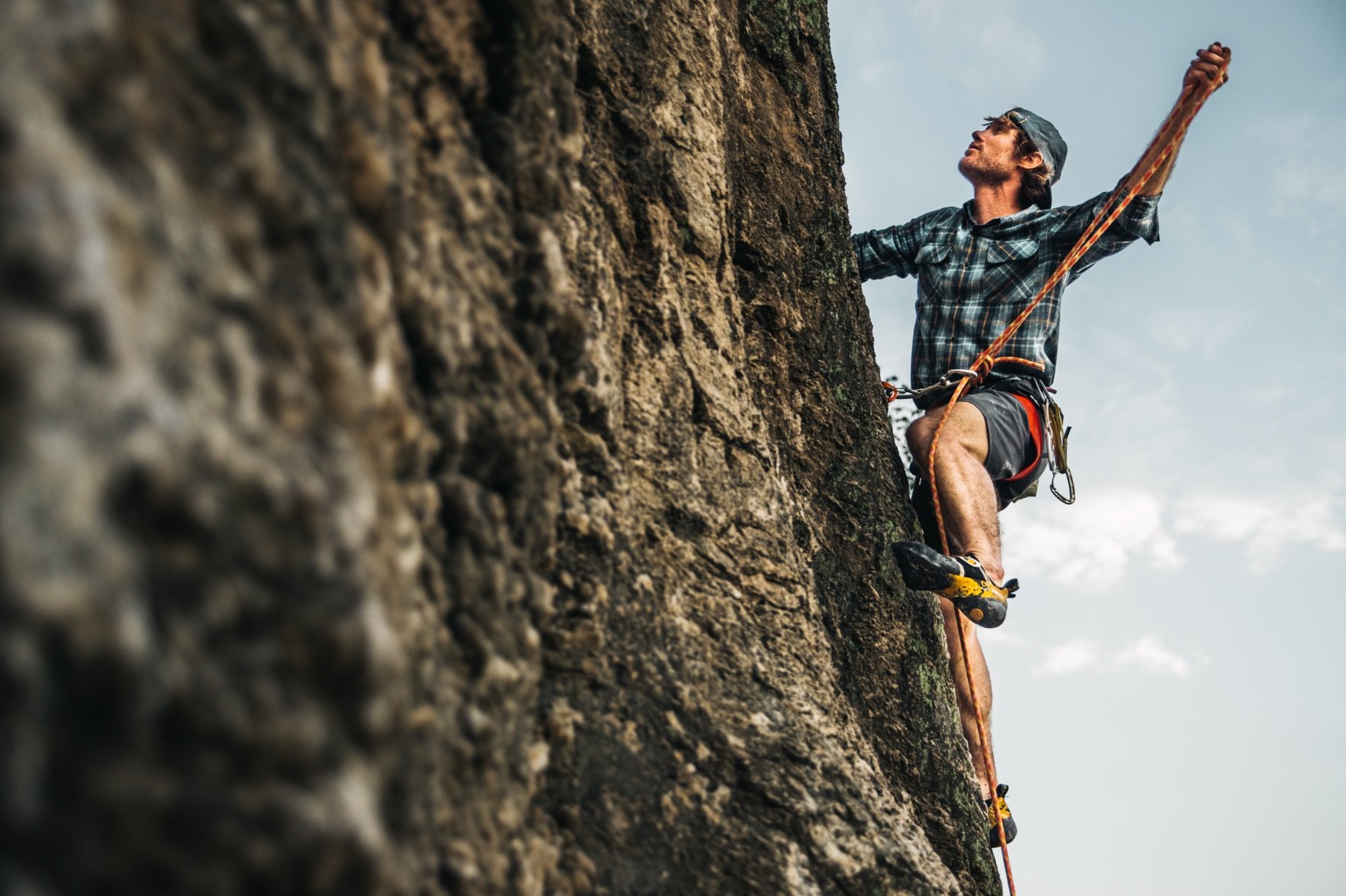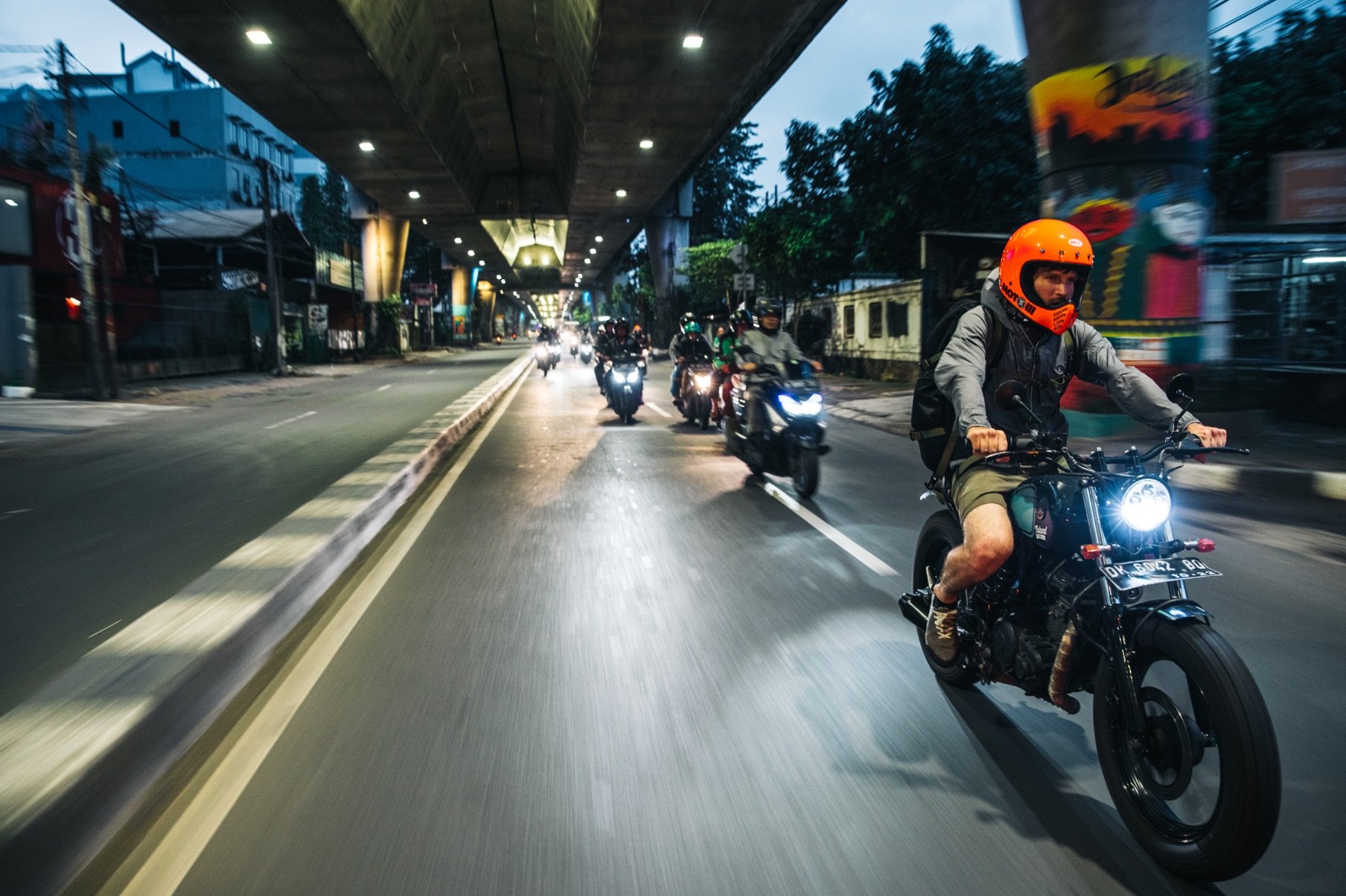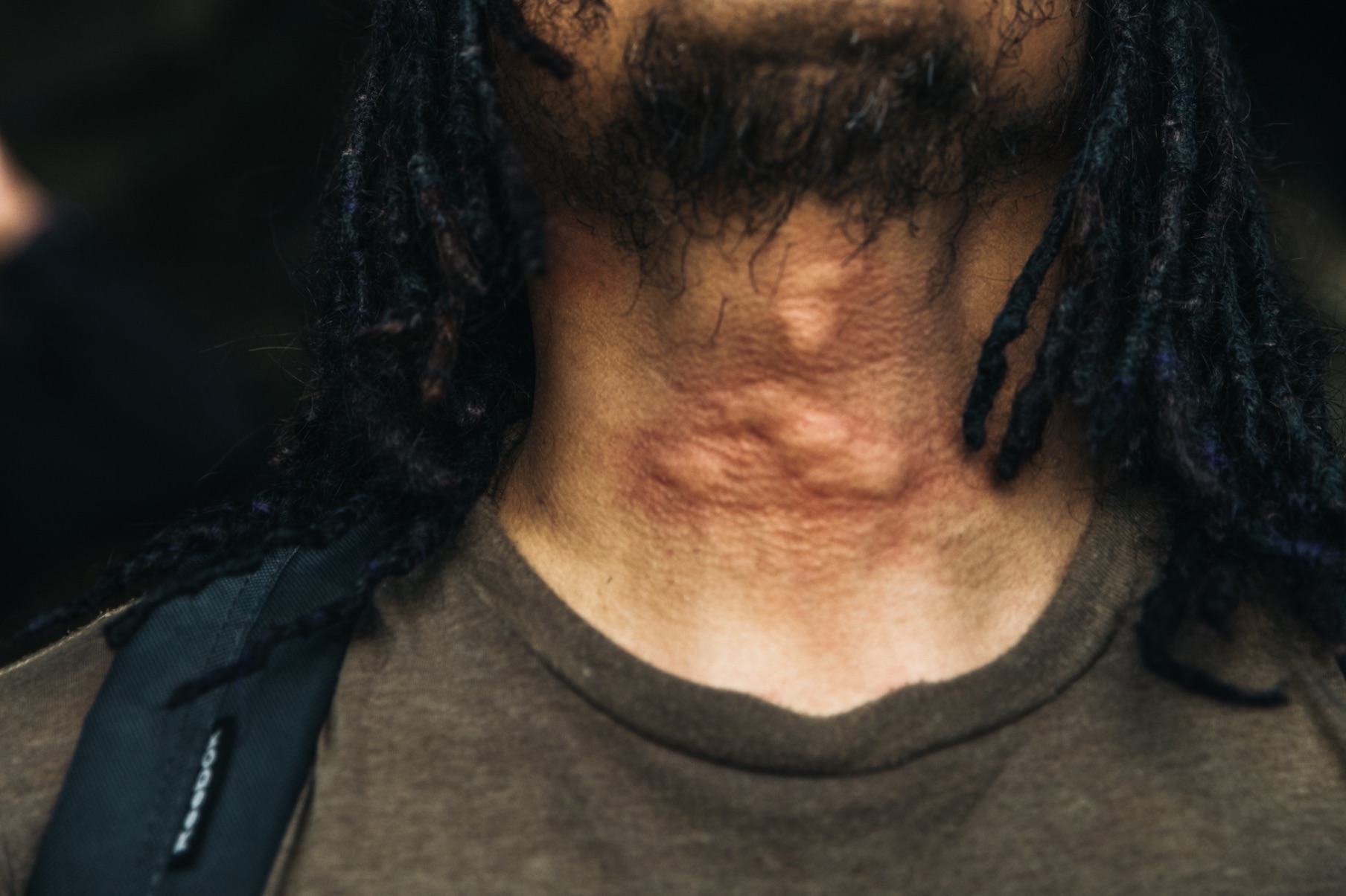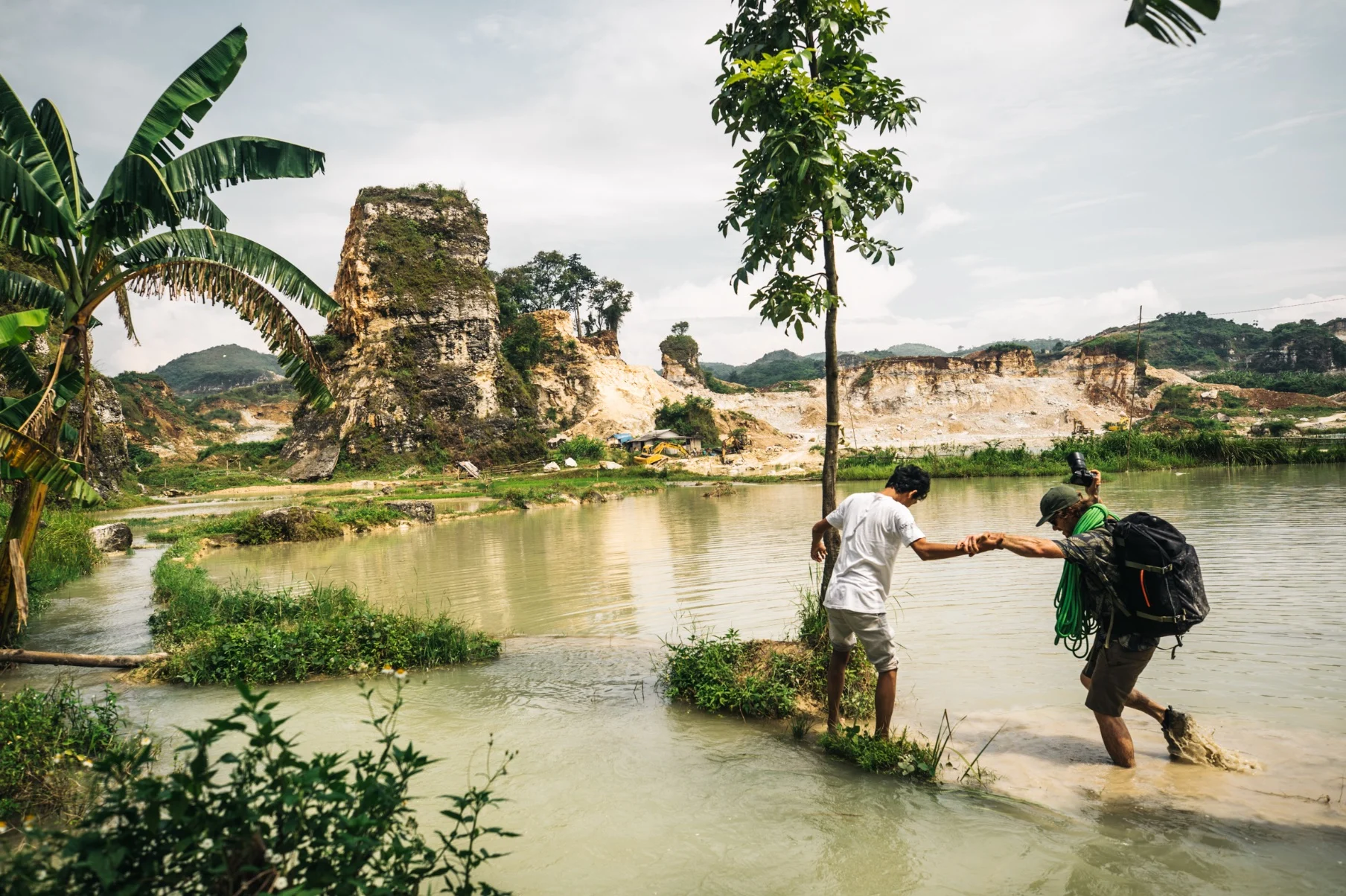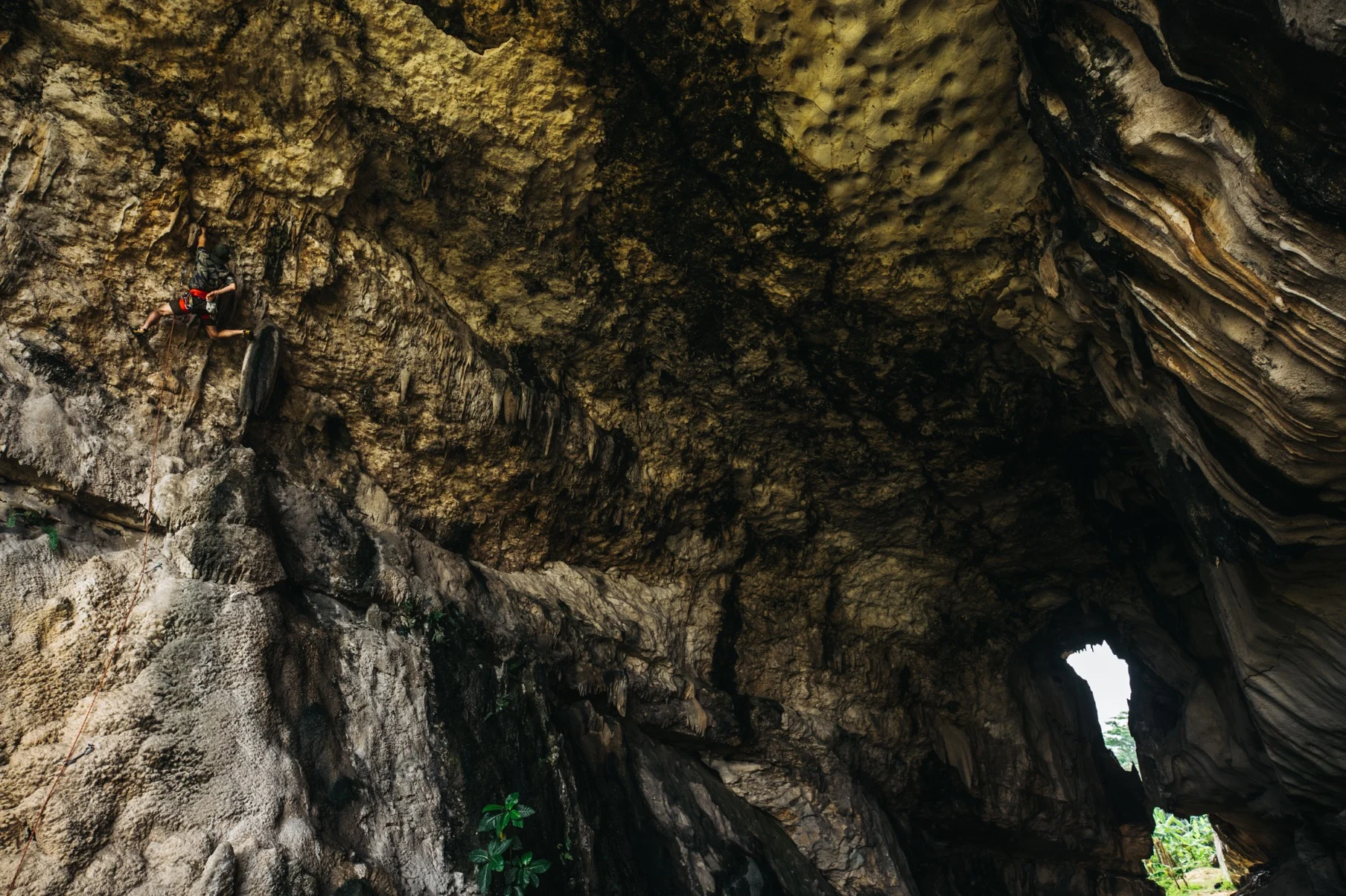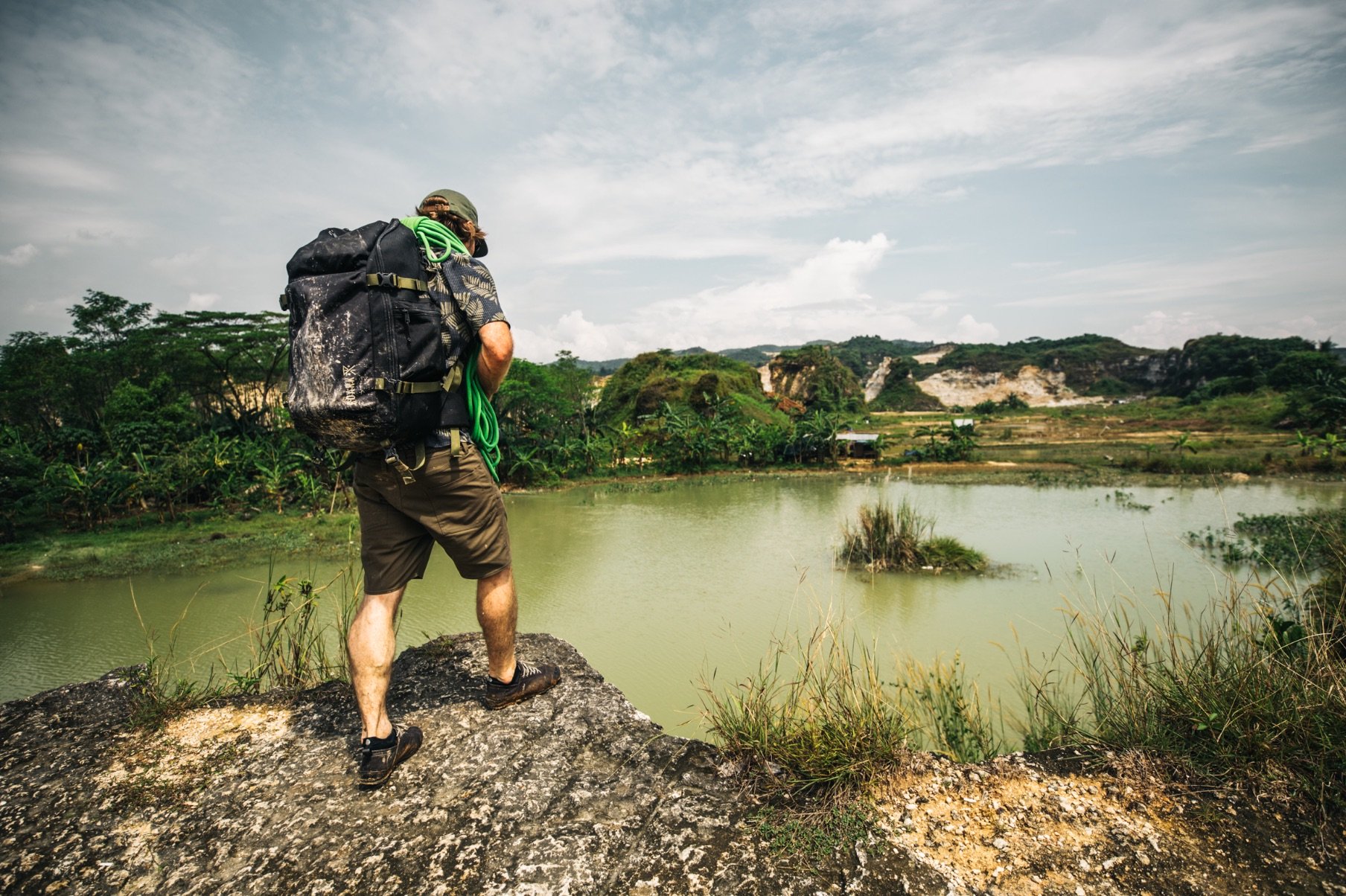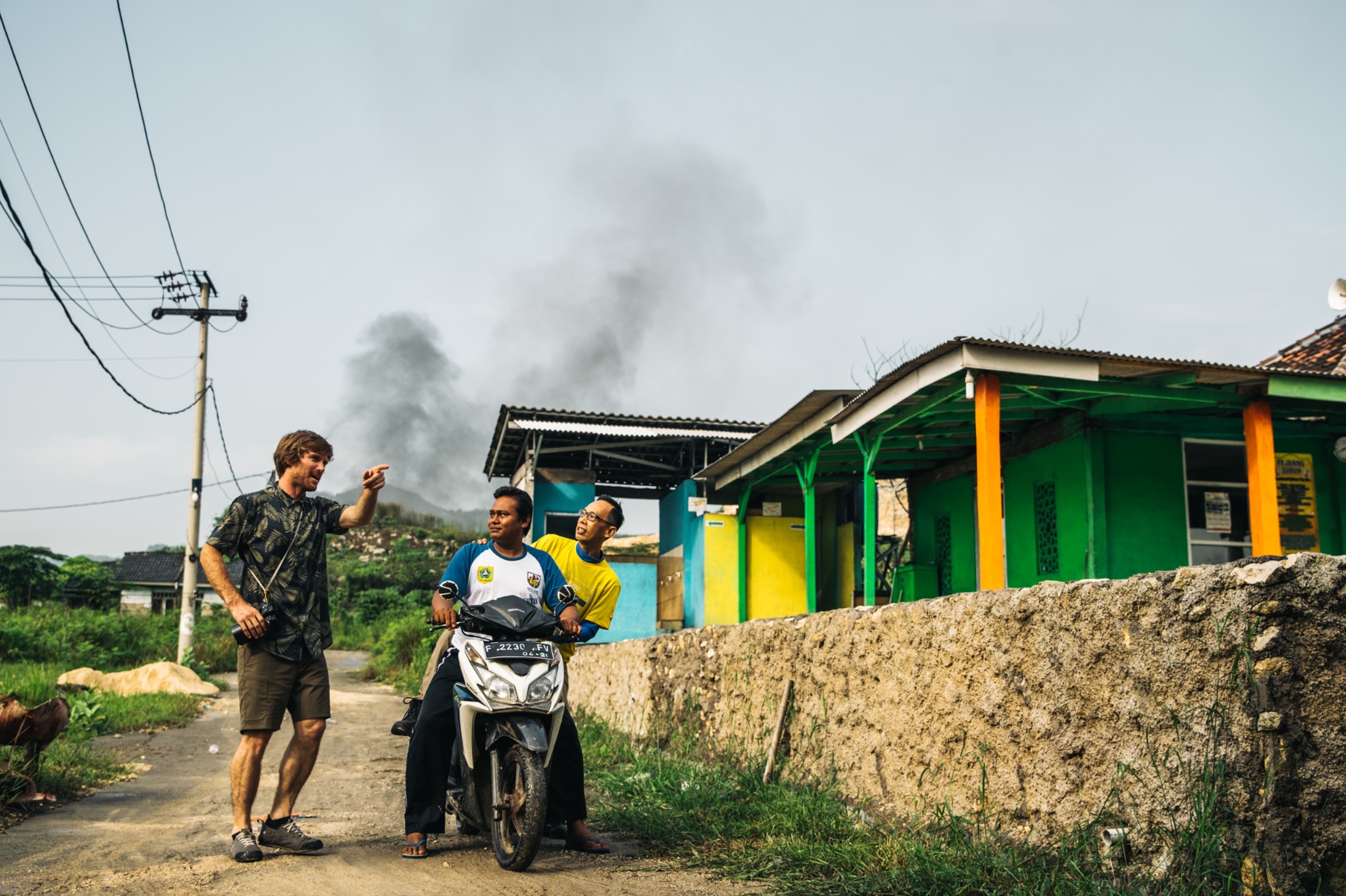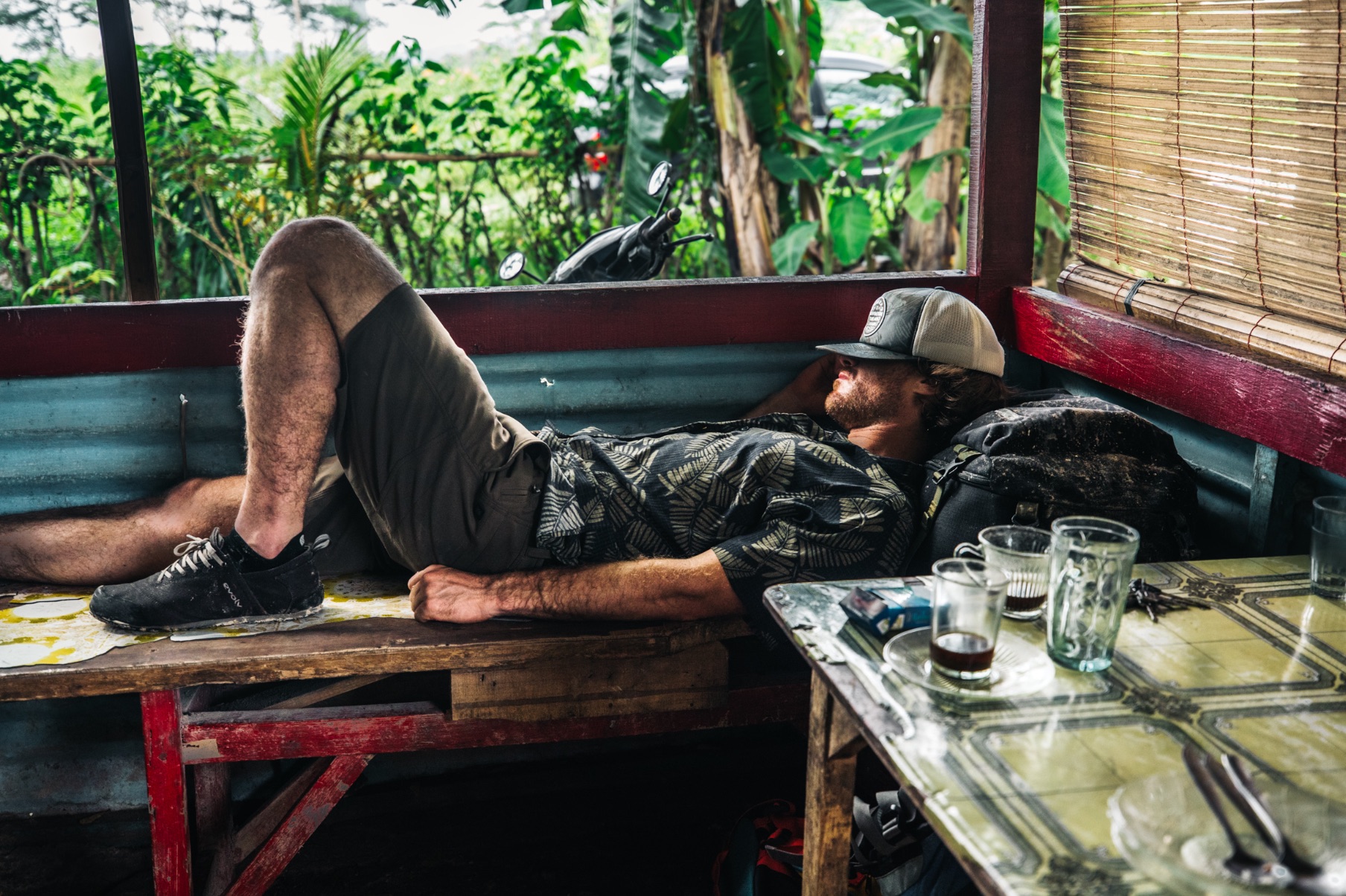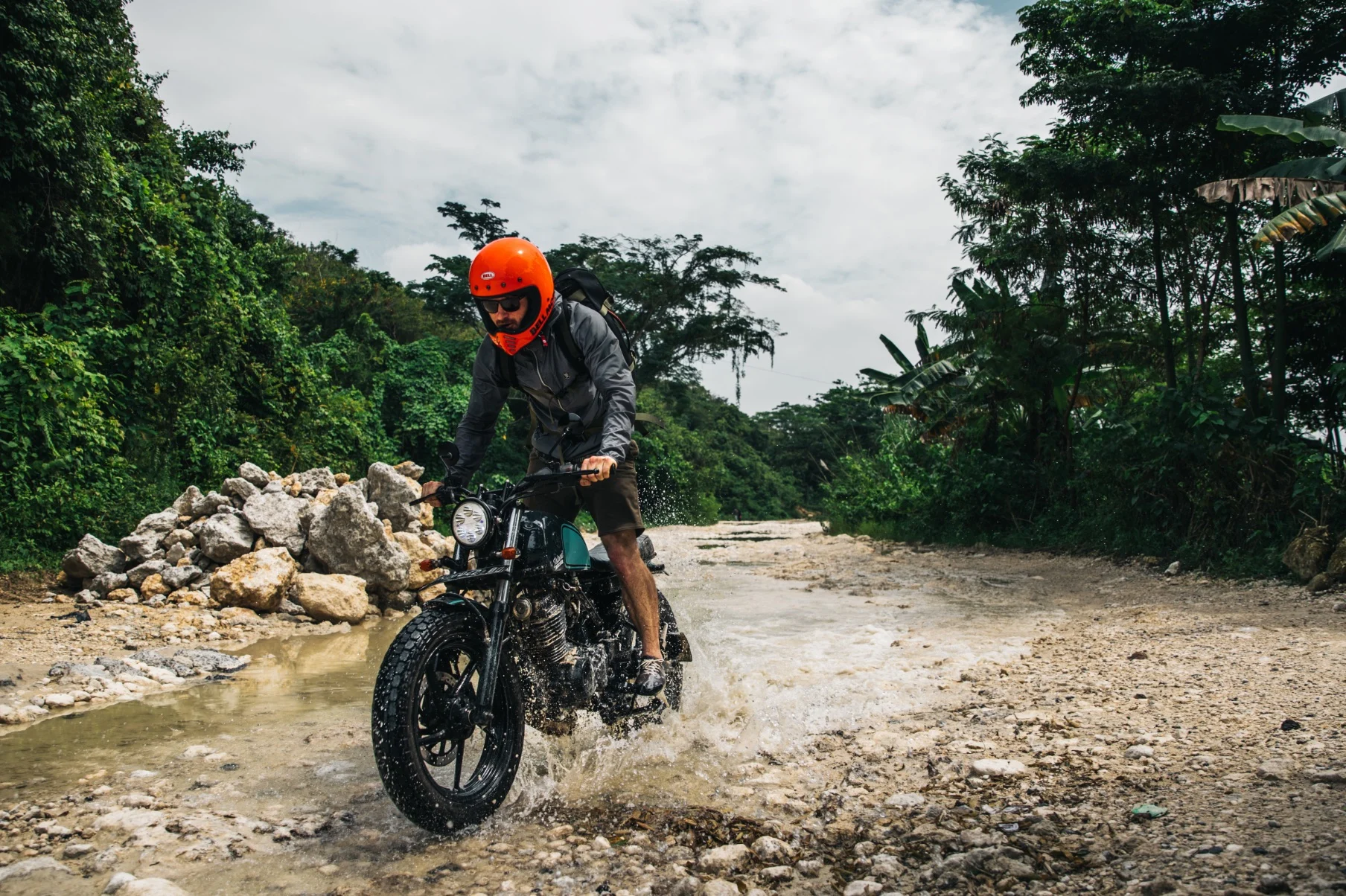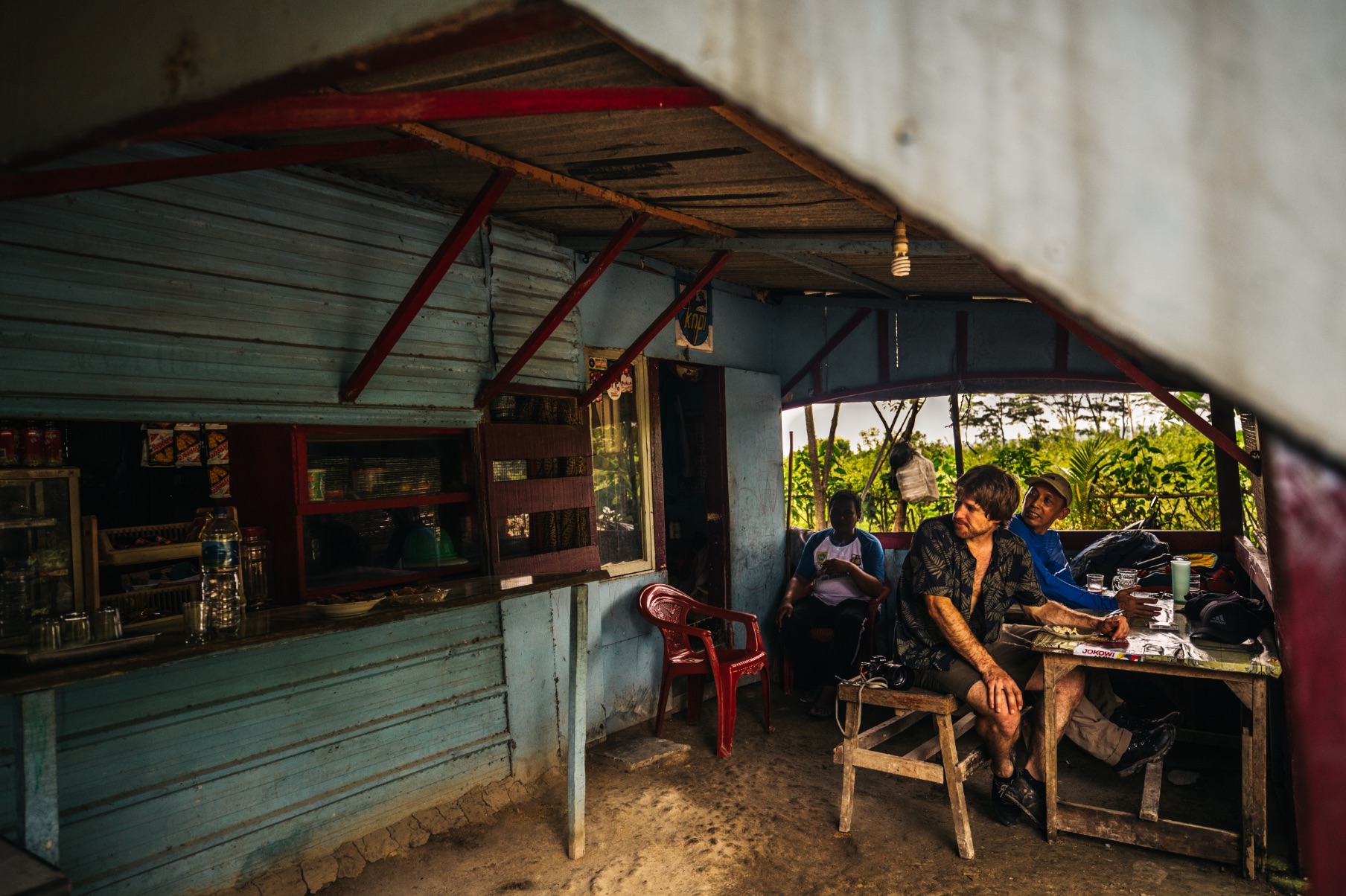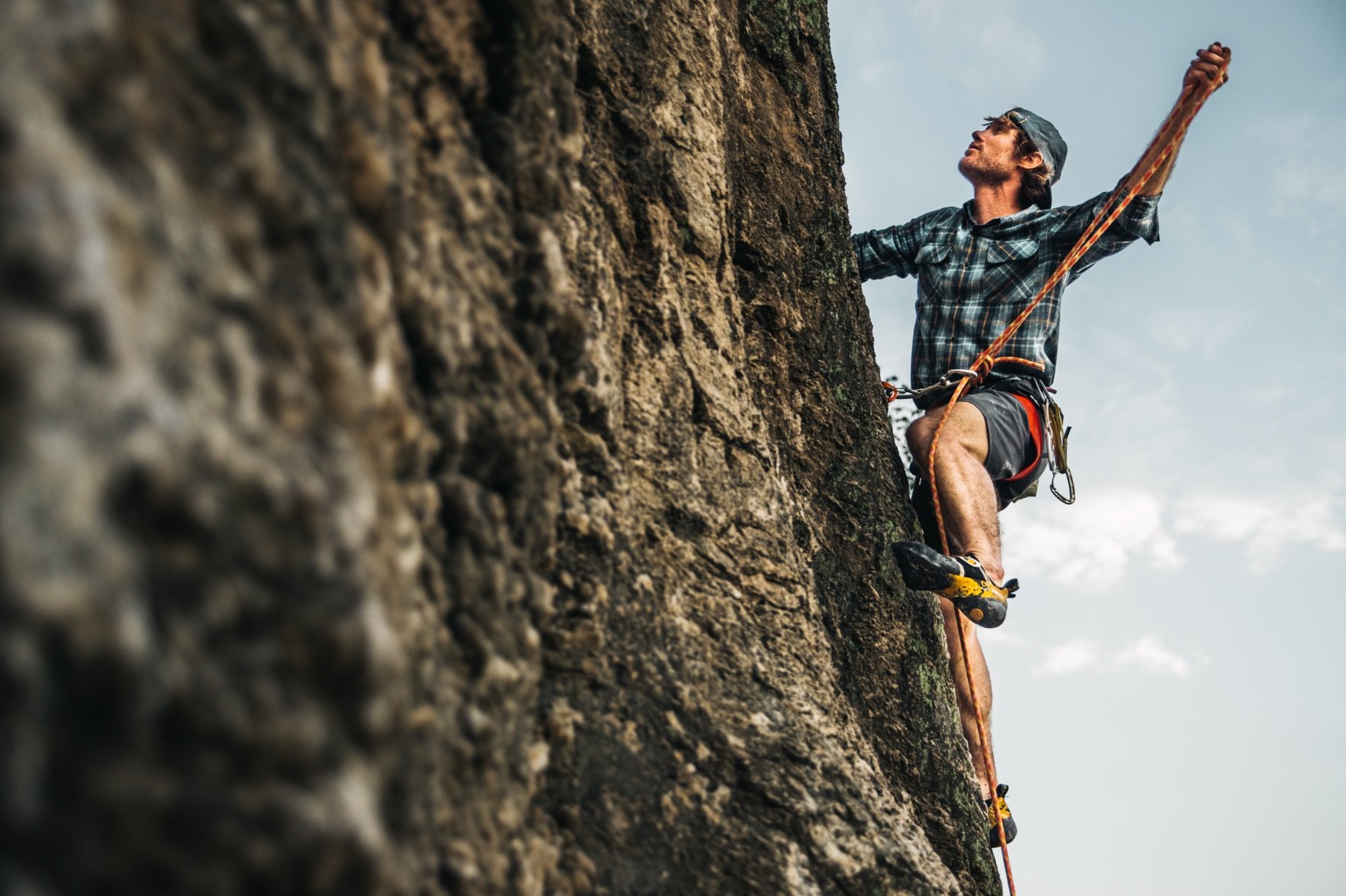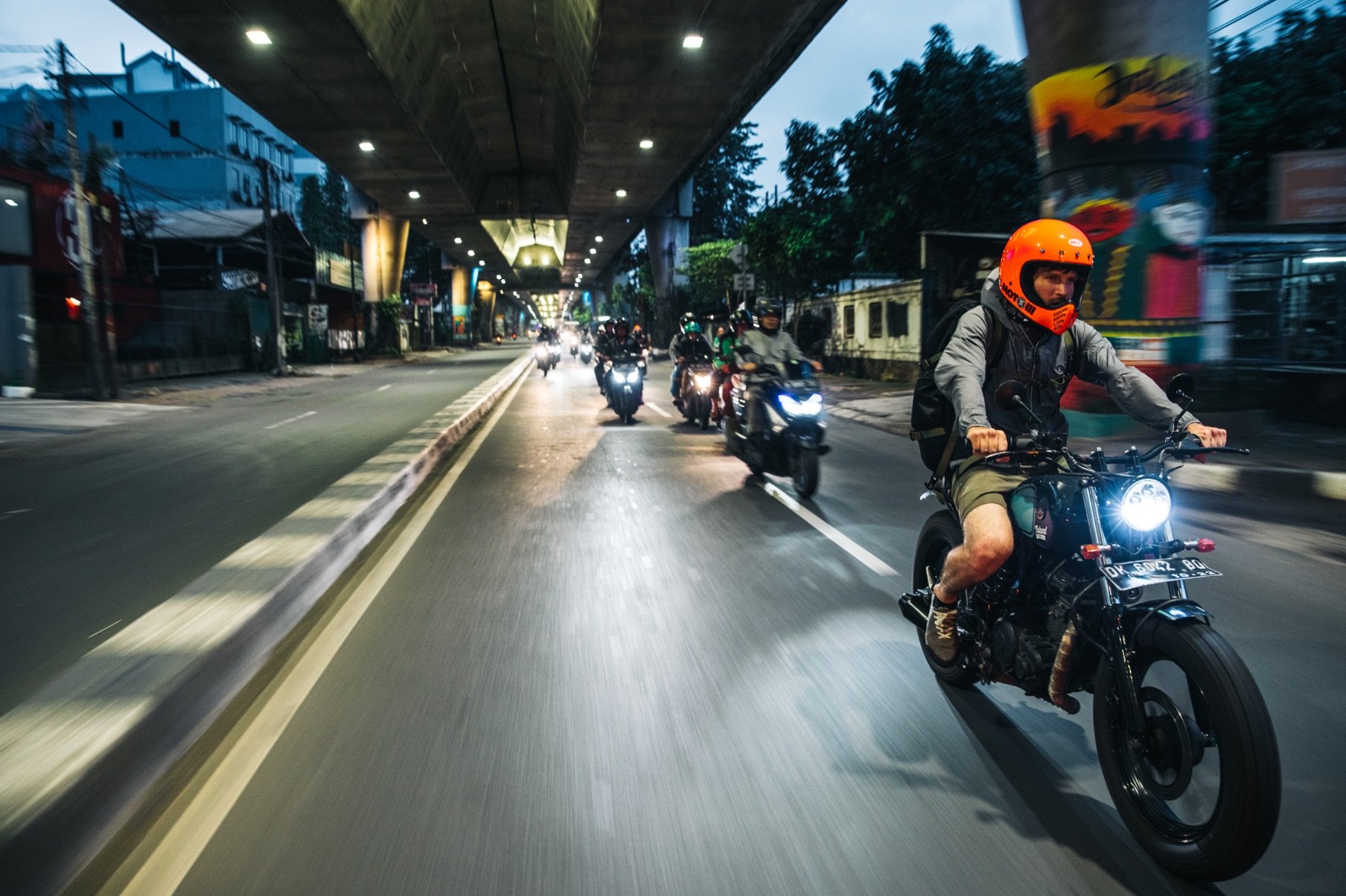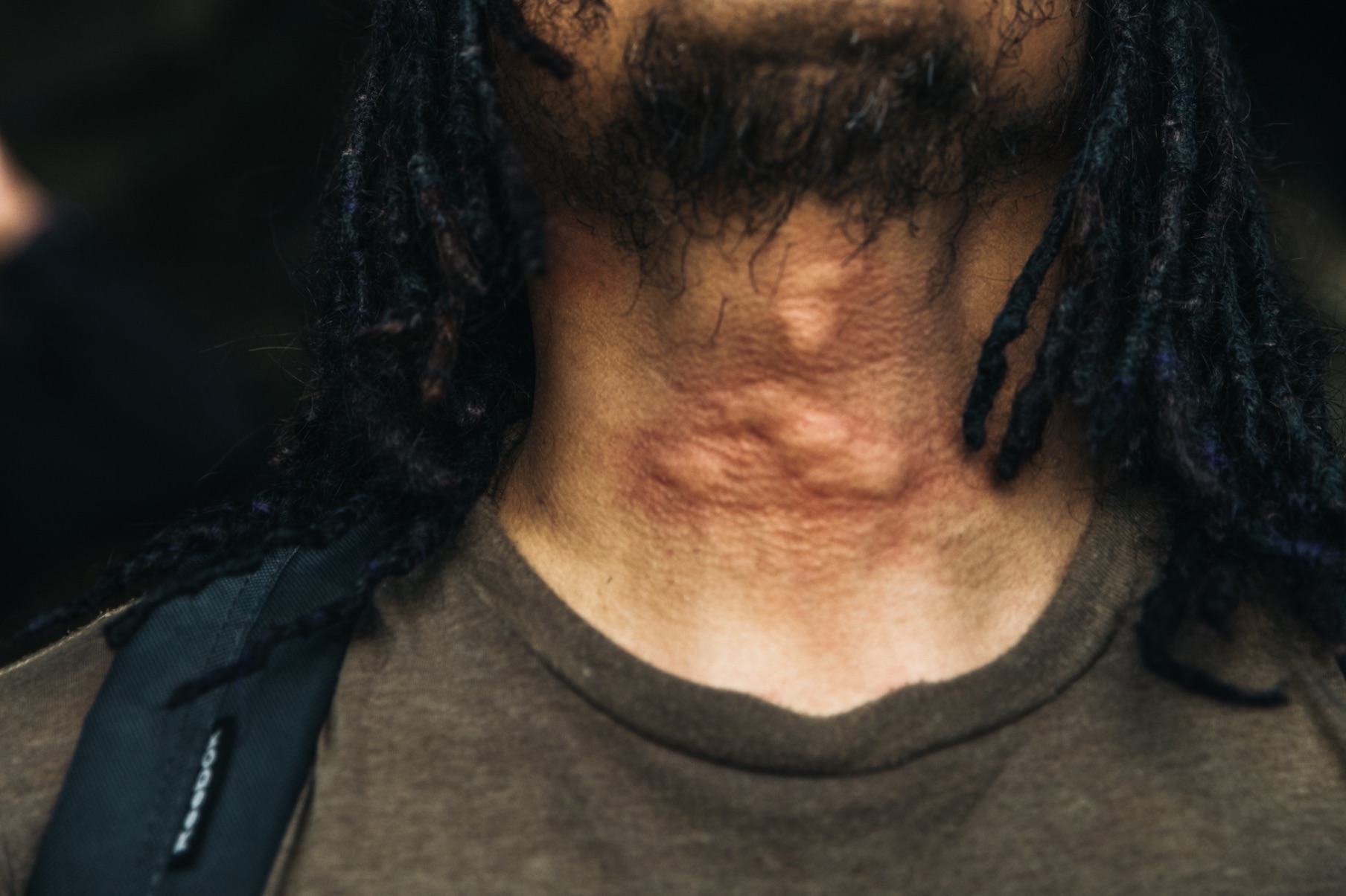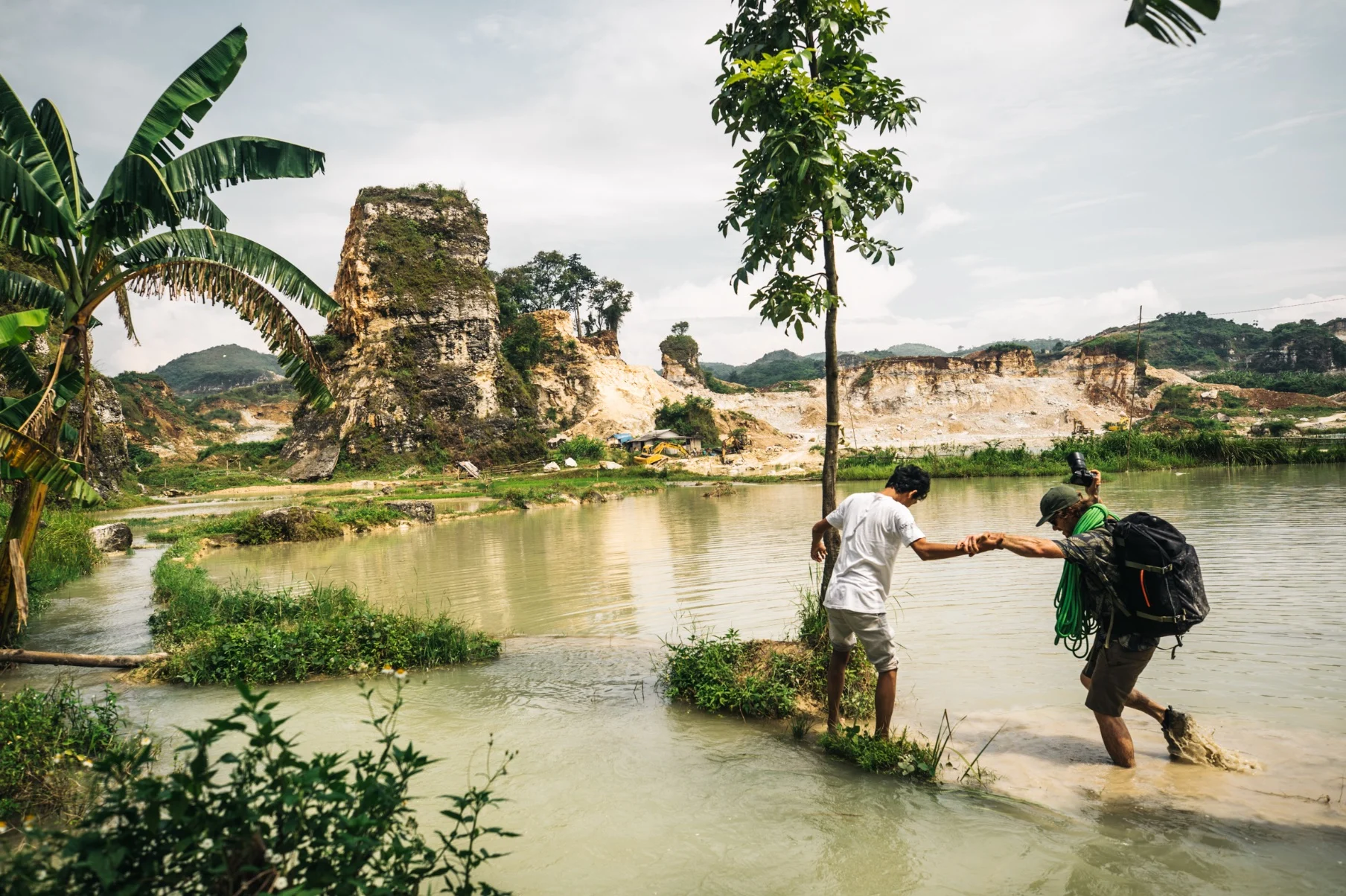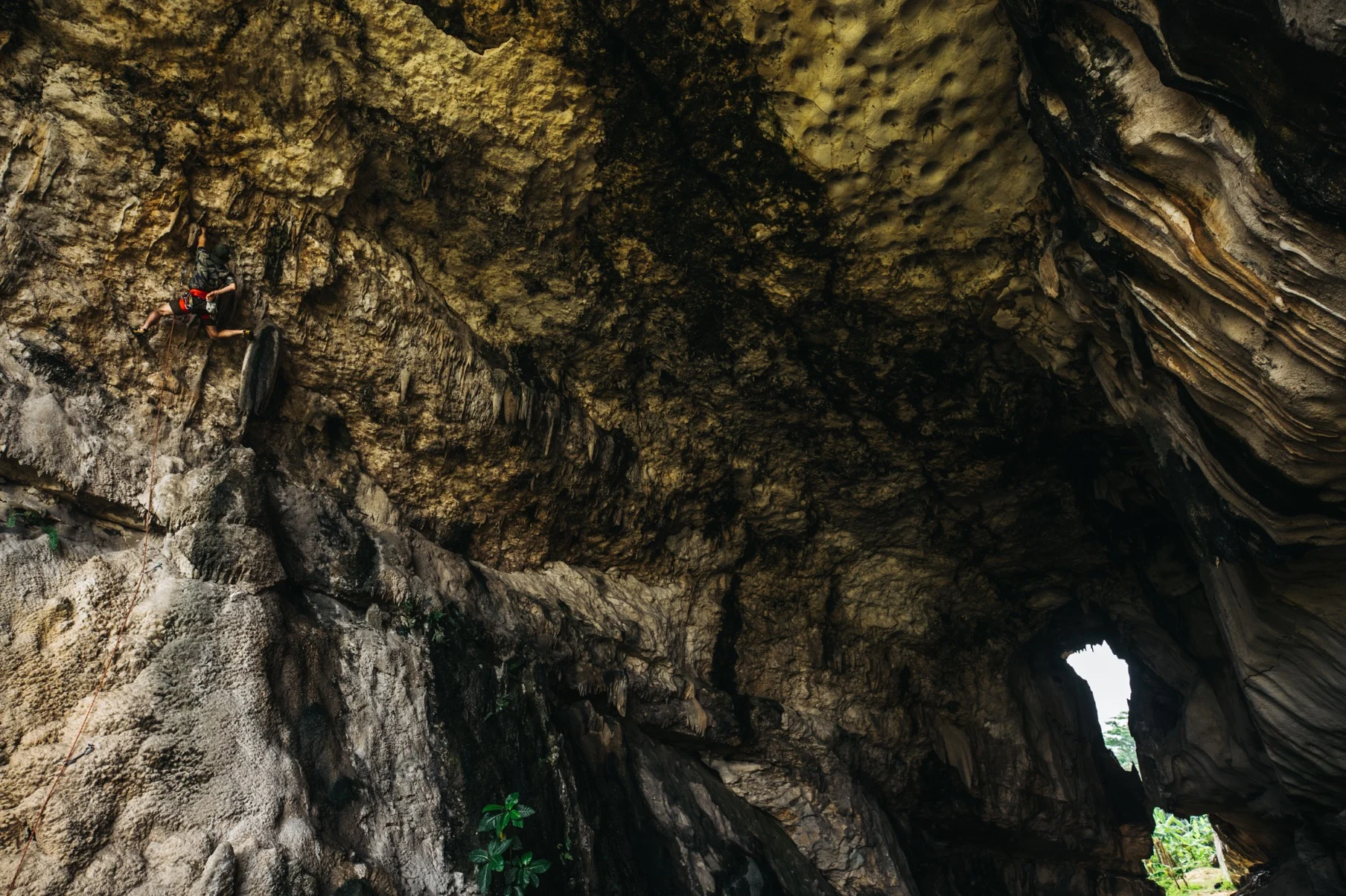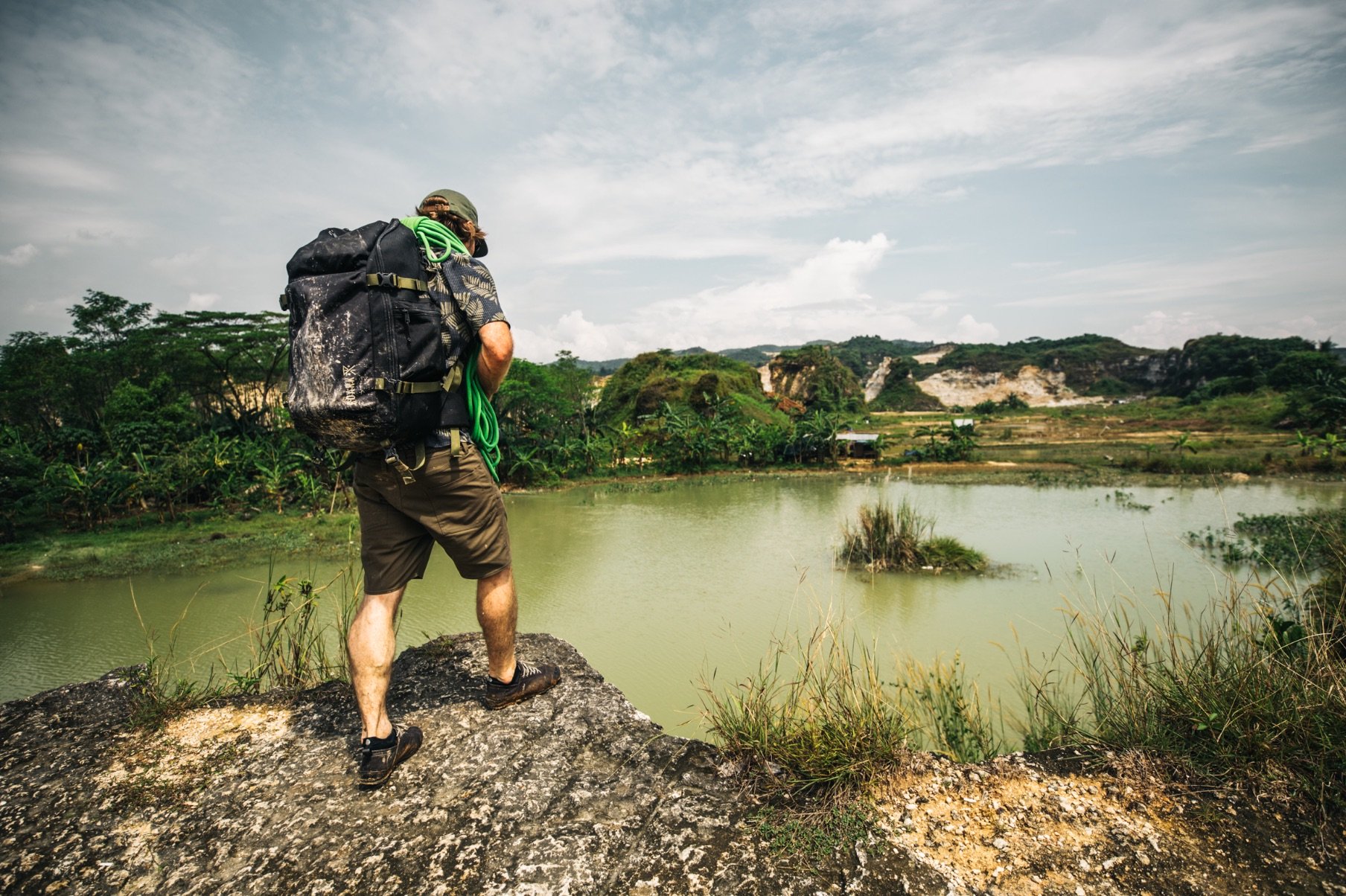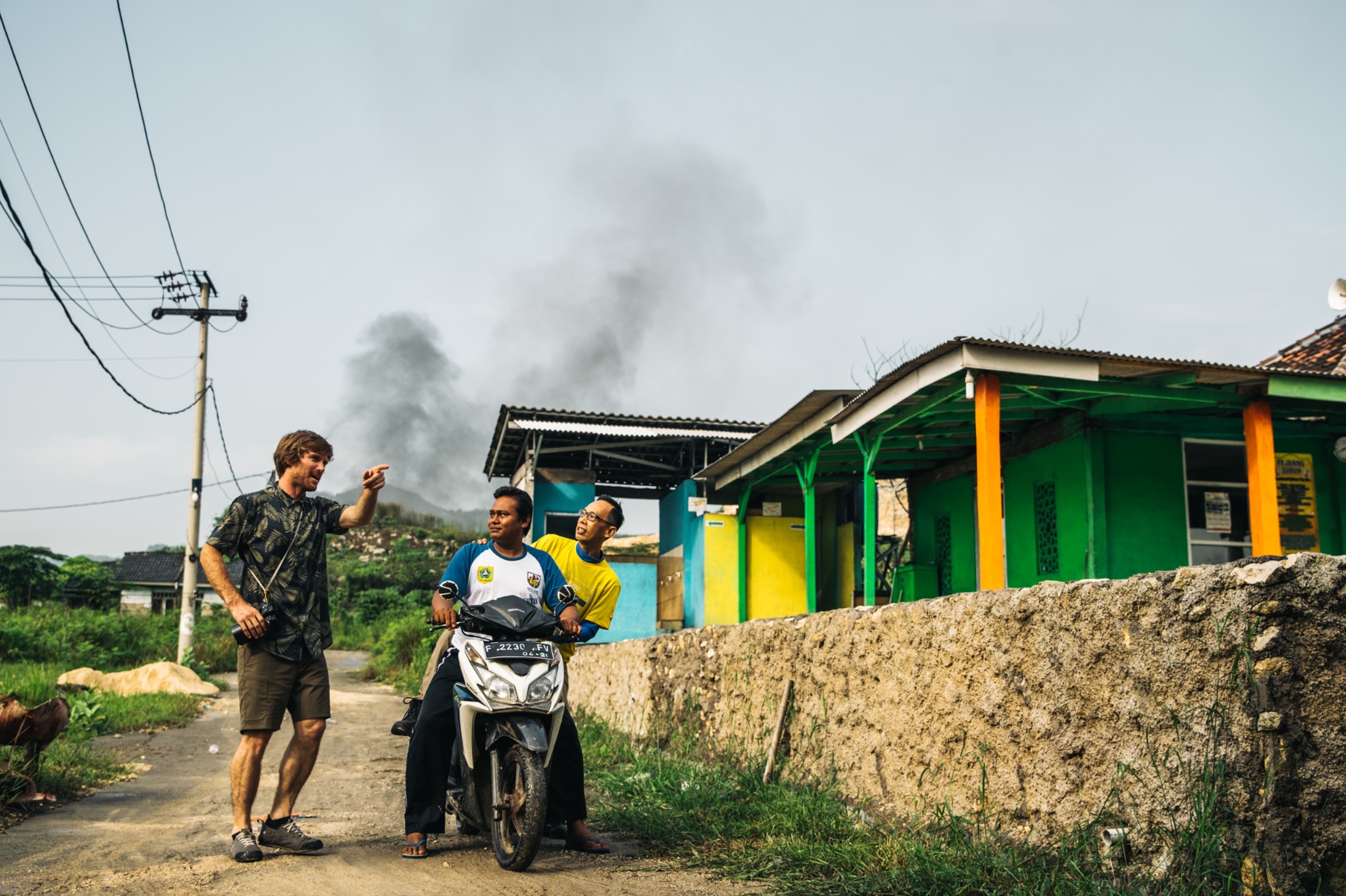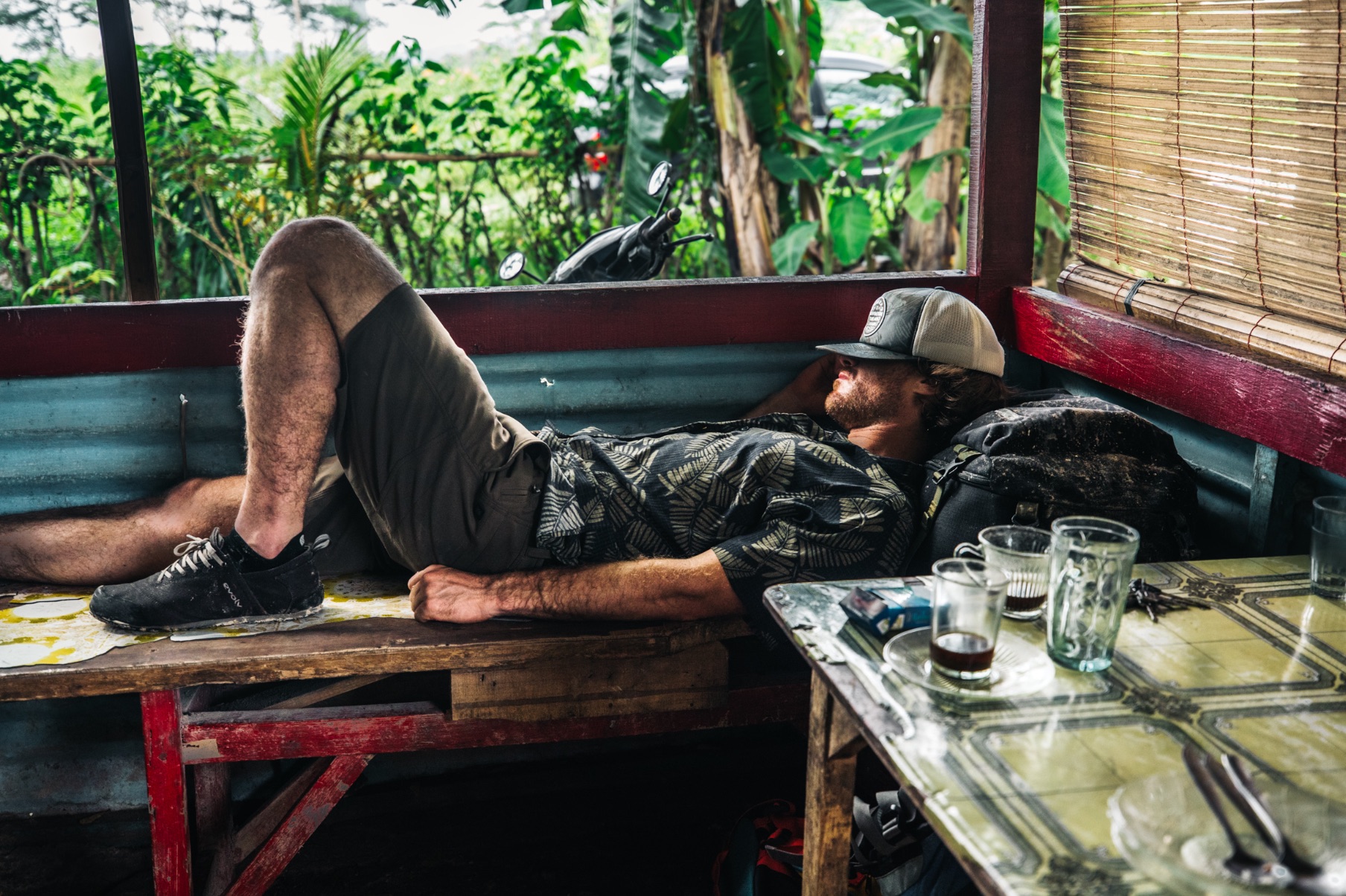 The terraces are also flooded causing us at times to wade through thigh-deep paddies, but we arrive at the mouth of a mysterious cave, soaked to the bone. Drew and his buddy harness-up, regardless and begin to spider up the precarious rock faces, Drew crawling, inverted at times, on the ceiling. Suddenly, a dropping equatorial sun casts beams of light into the cave revealing thousands of glimmering gems. Above us, below us and in the wall of the cave itself are a constellation of quartz stones glimmering Drew's route in a rather cosmic way. The rest of us, realizing this discovery, walk beneath Drew, reaching into the wall or into the banks of the cave's small pond, extracting pink keepsakes that might similarly be sold at an Orange County New Age boutique for god knows how much…but after some unspoken consideration, decide to carefully place them all back.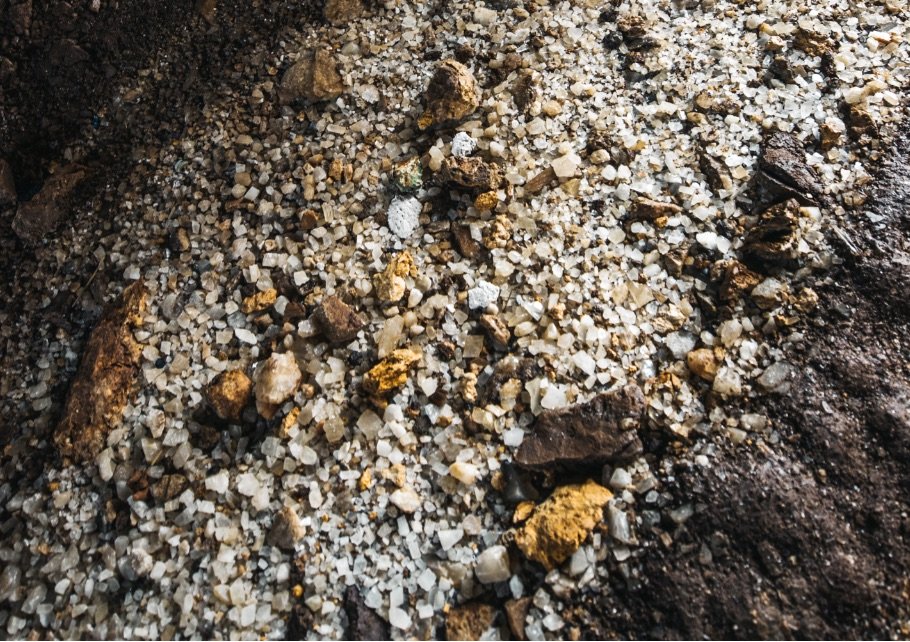 CLIMBING QUARTZ CAVES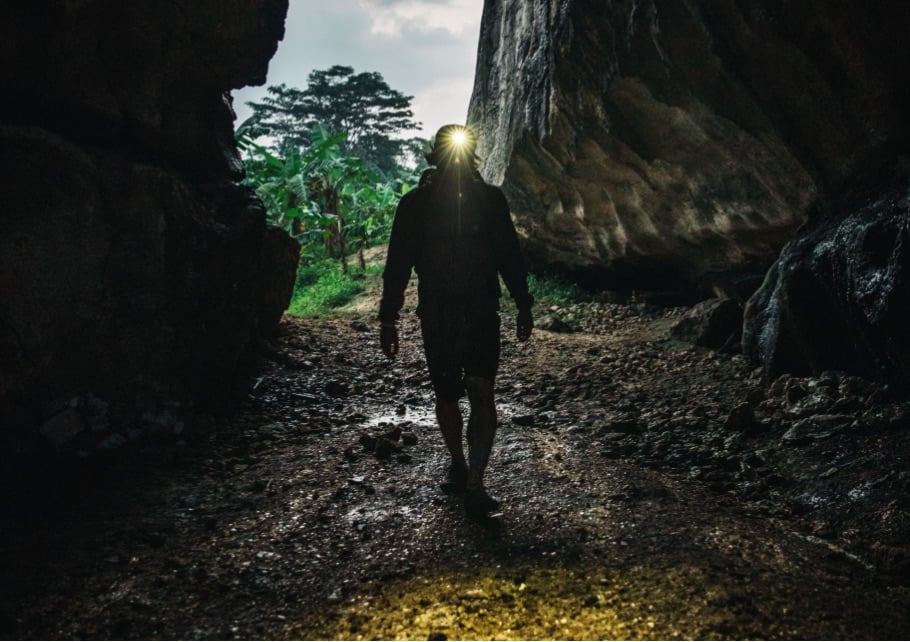 A MINING OPERATION RUN BY A SEEDY AND POTENTIALLY ARMED COMPANY