Pamir Pilgrimage
by Drew Smith
In the dead of winter we landed in Bishkek, Kyrgyzstan in Central Asia. Smoke from coal-heated houses eerily filled the freezing air as I, along with two friends hit the road in a 4-wheel drive UAZ (Bukhanka). It felt like driving my dad's old 1947 GMC. Cold air blew through the floorboards as it rattled and crawled over passes up to 15,272ft. On less than ideal roads, we drove 3,000 miles for 5 weeks along the Pamir Highway through Kyrgyzstan and Tajikistan in search of ice.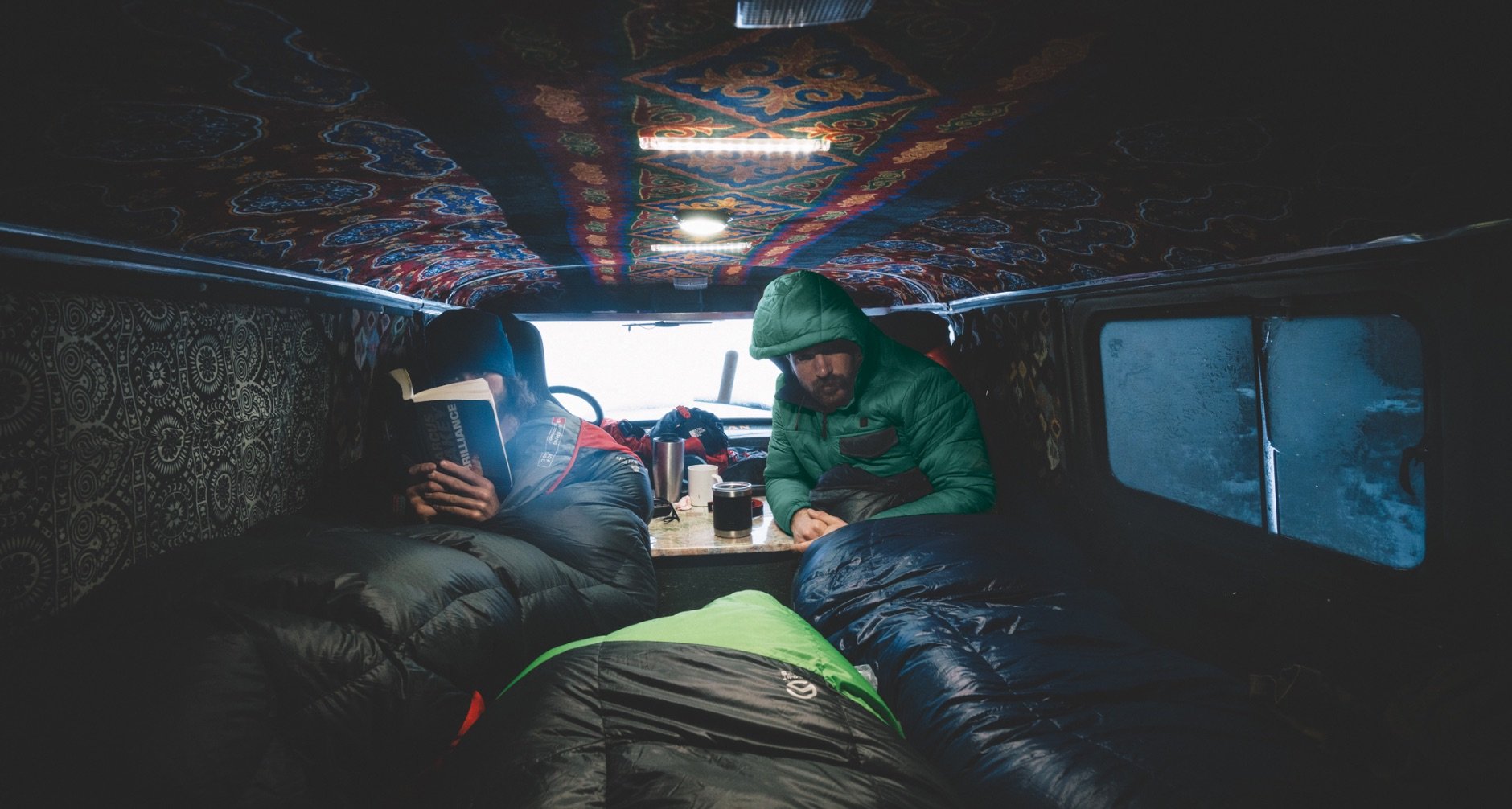 In the Dead of Winter
Our evenings were spent huddled in the van with temps getting down to -25F. If we were lucky, we'd find a floor to crash on in locals homes. They were curious why we had arrived during these cold and dark days. We made hand gestures to explain what we were doing as they offered us endless amounts of tea, bread, and vodka. It felt like we had gone back in time, with houses made of rock and mud and remanence from the Soviet Union.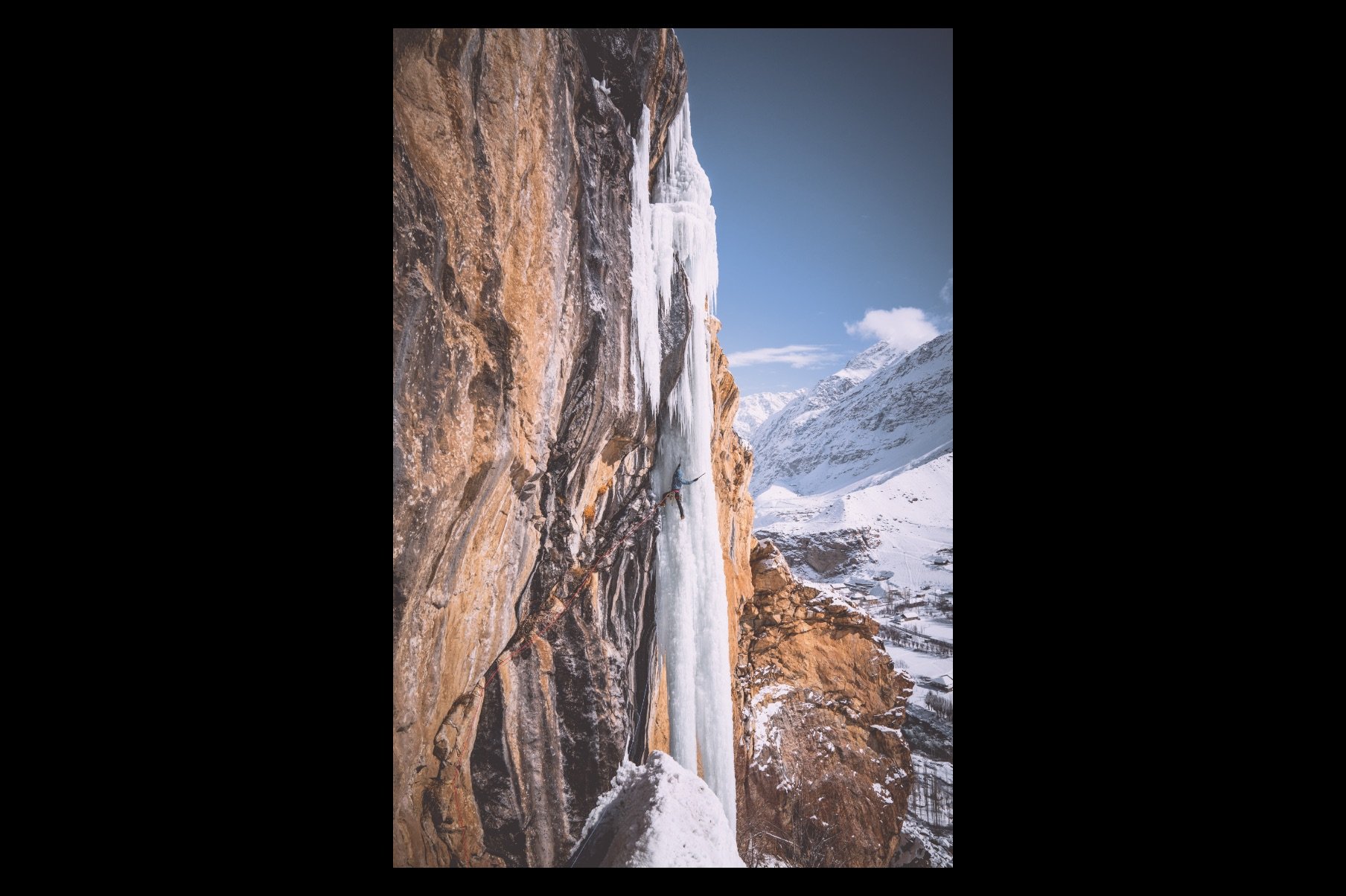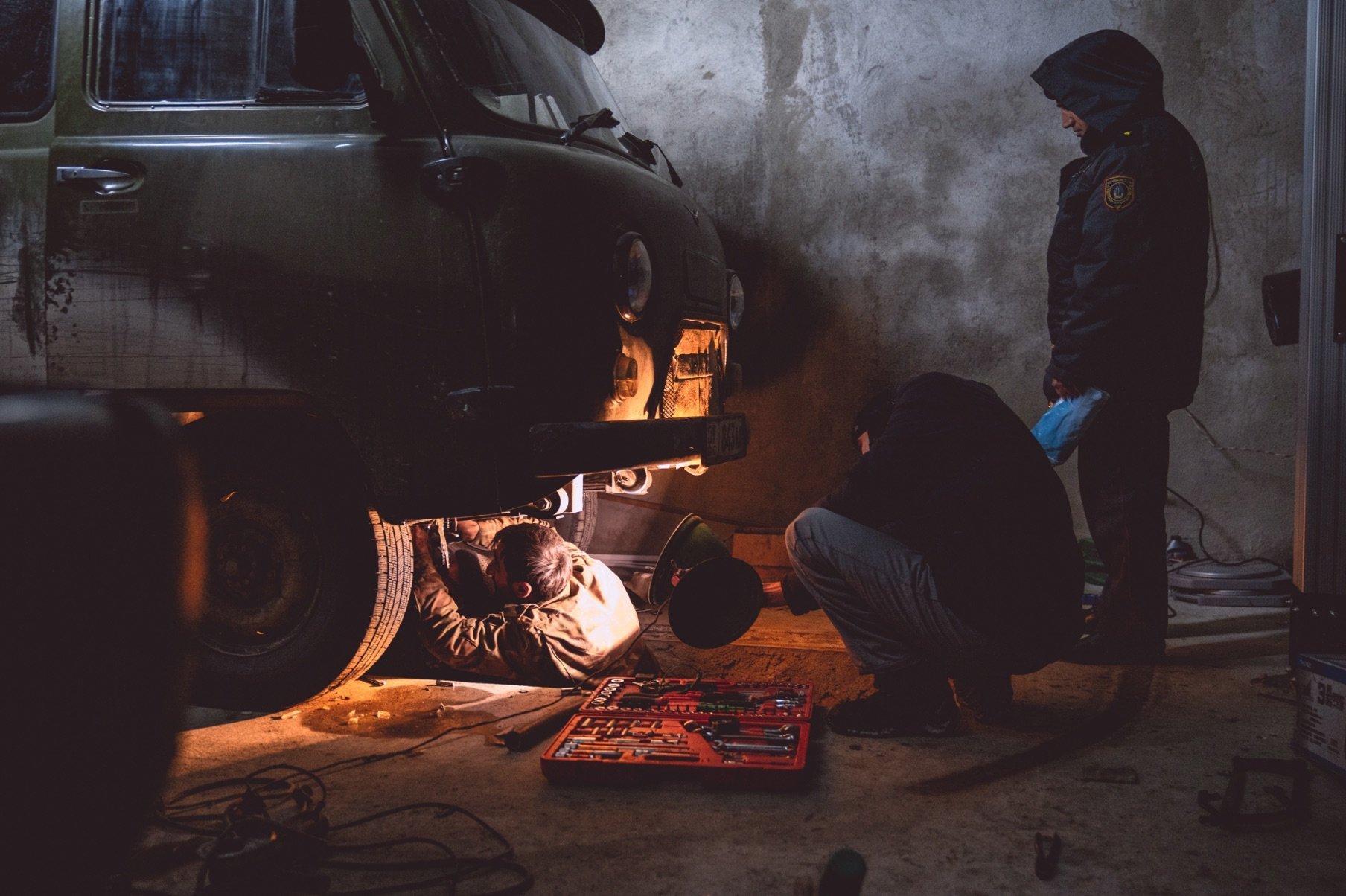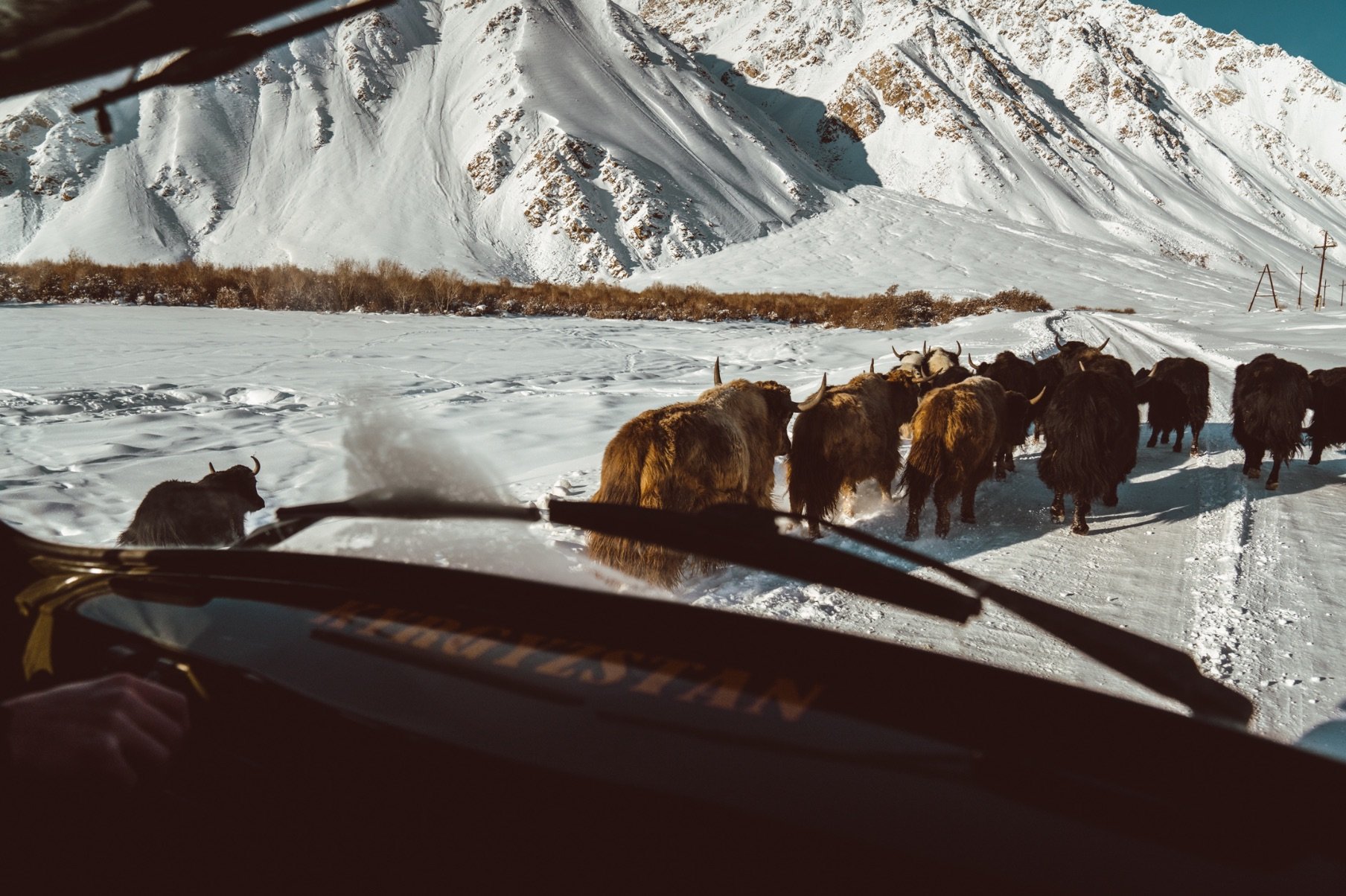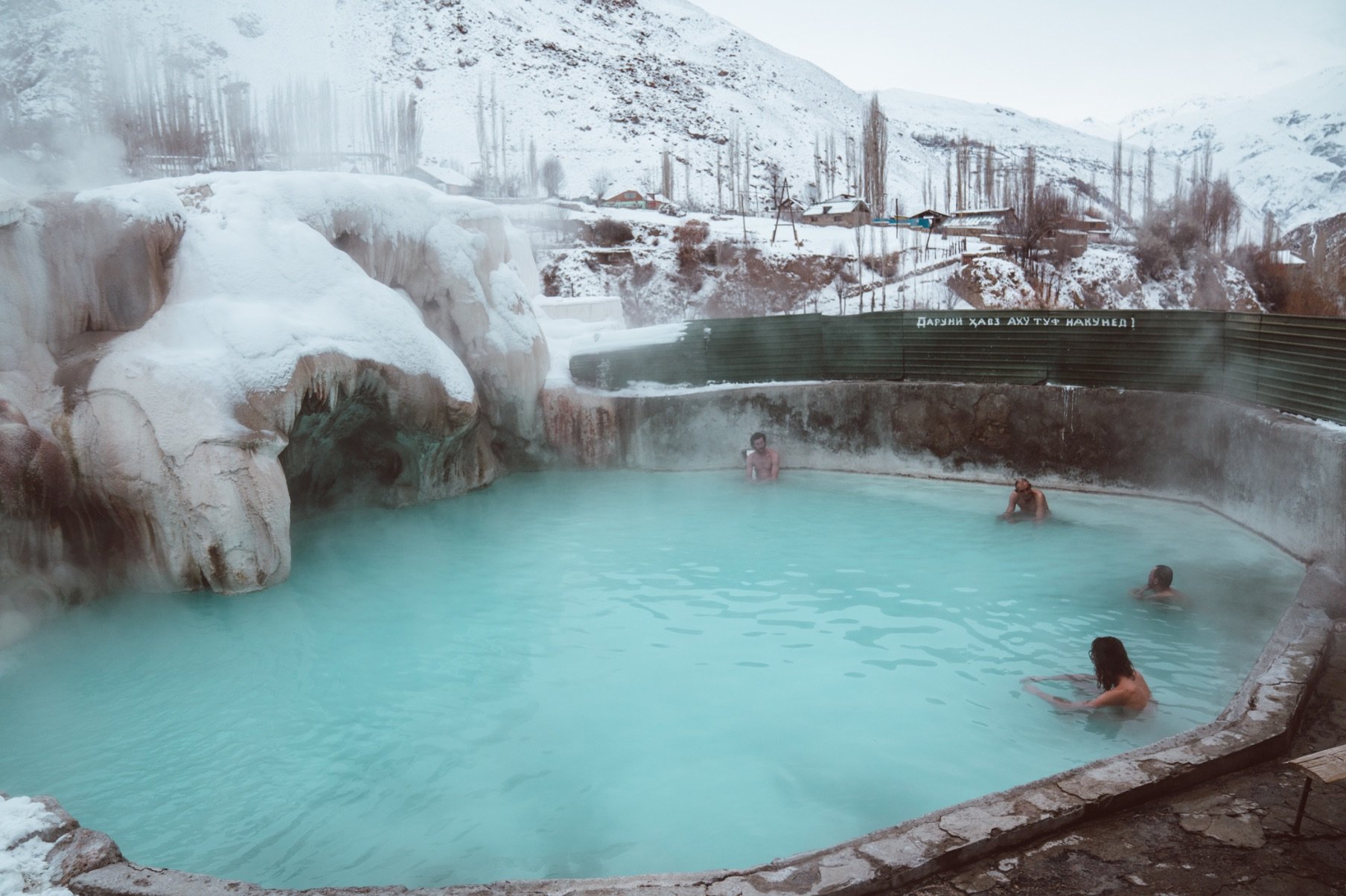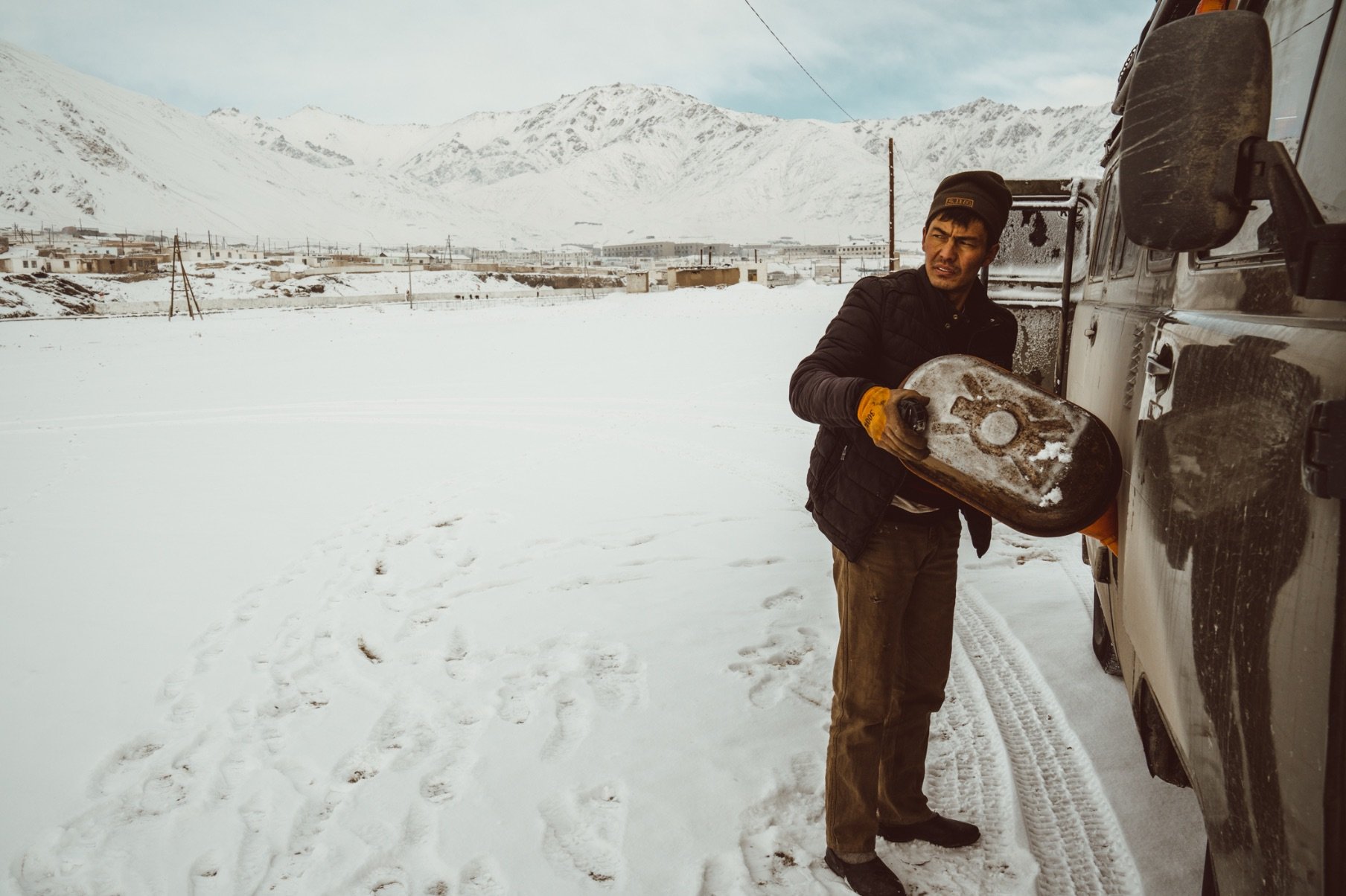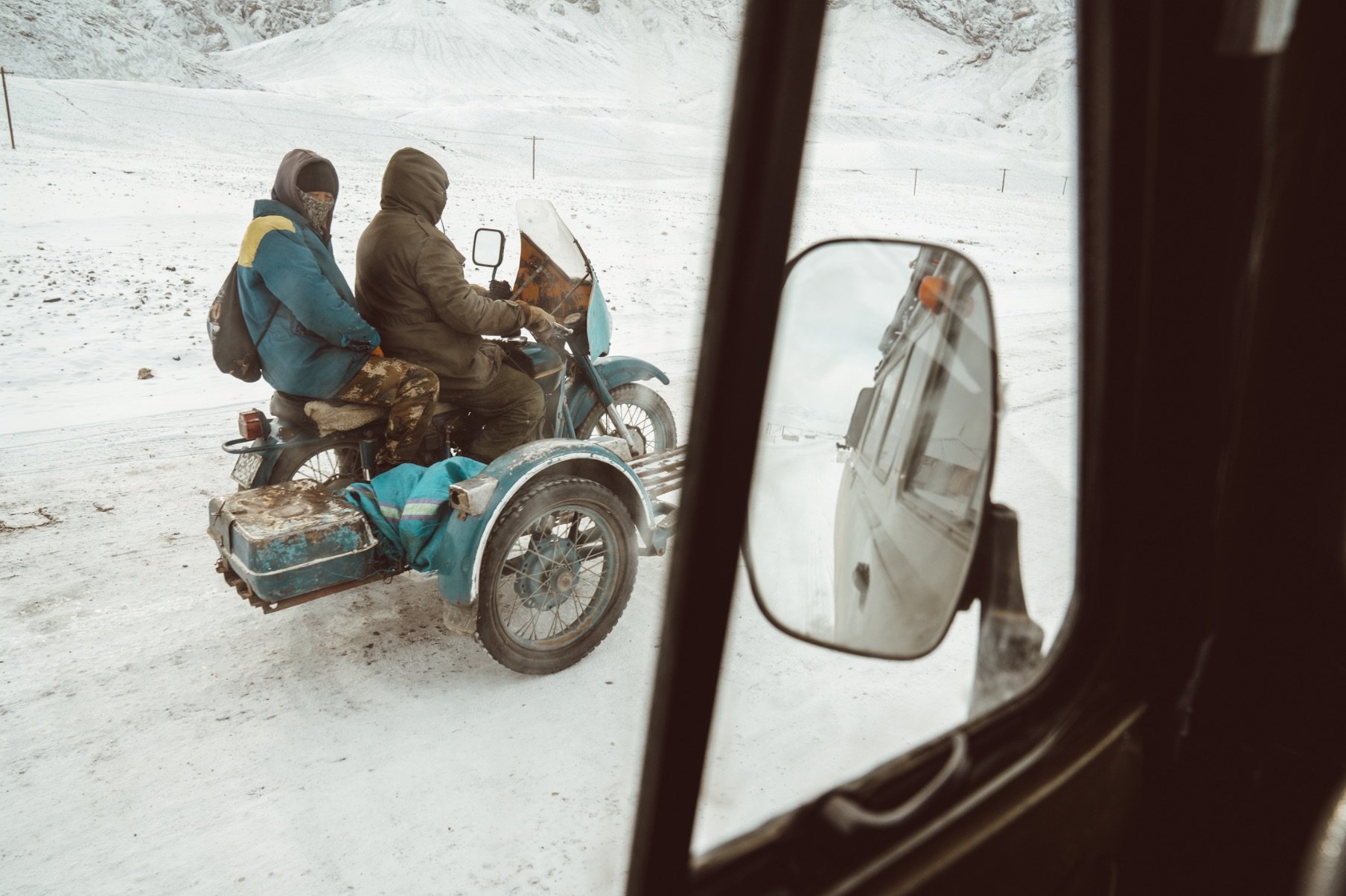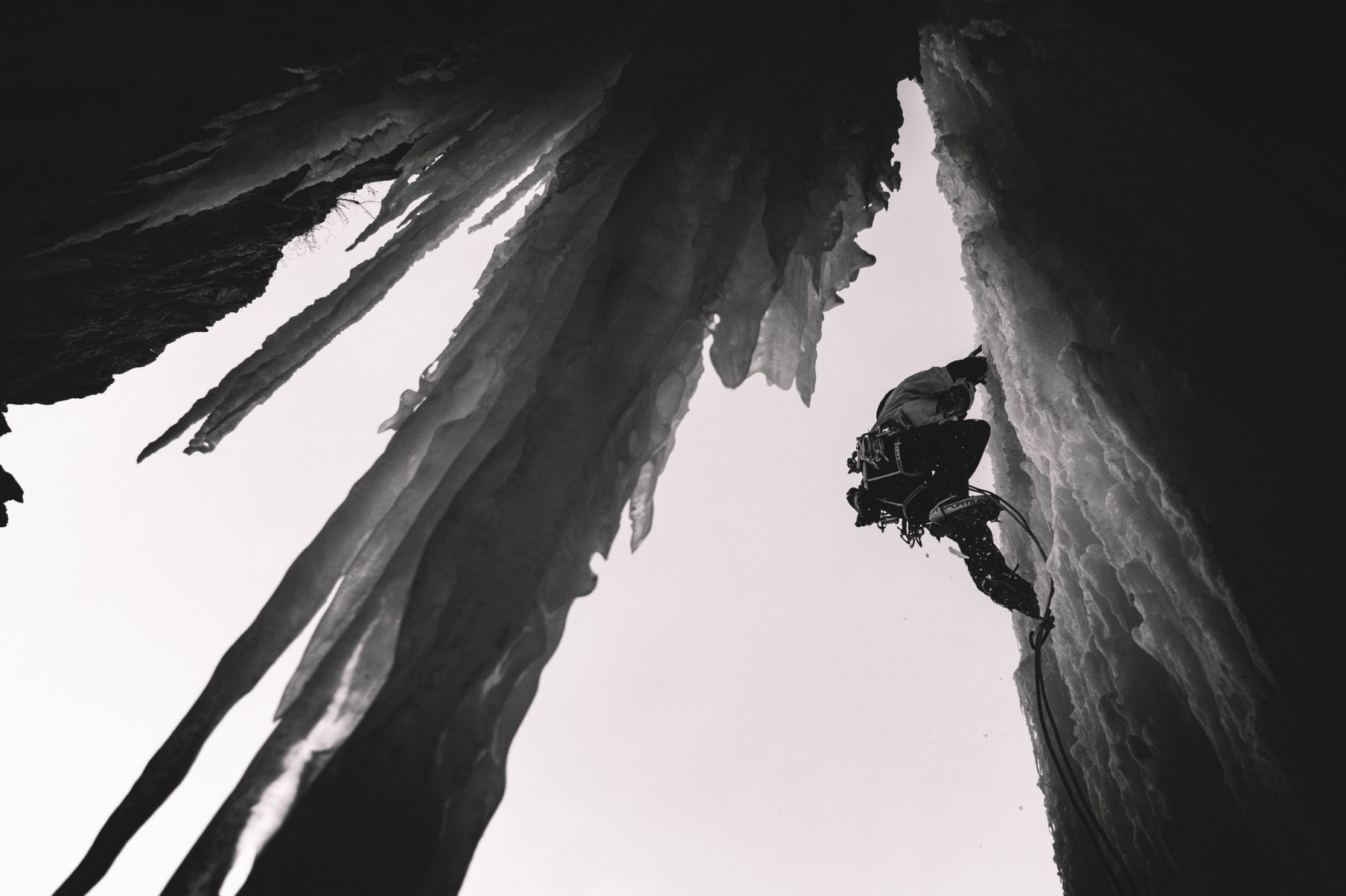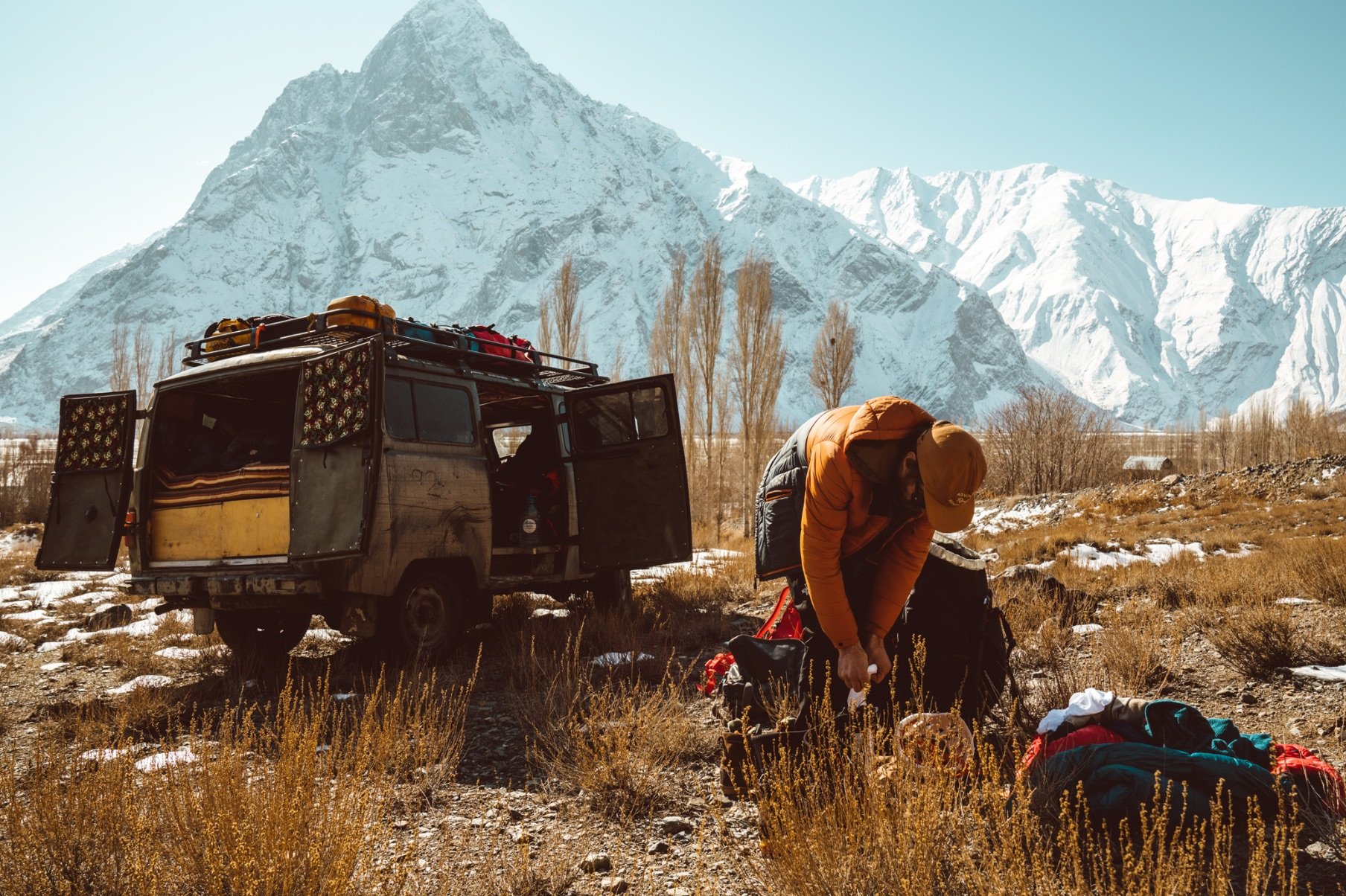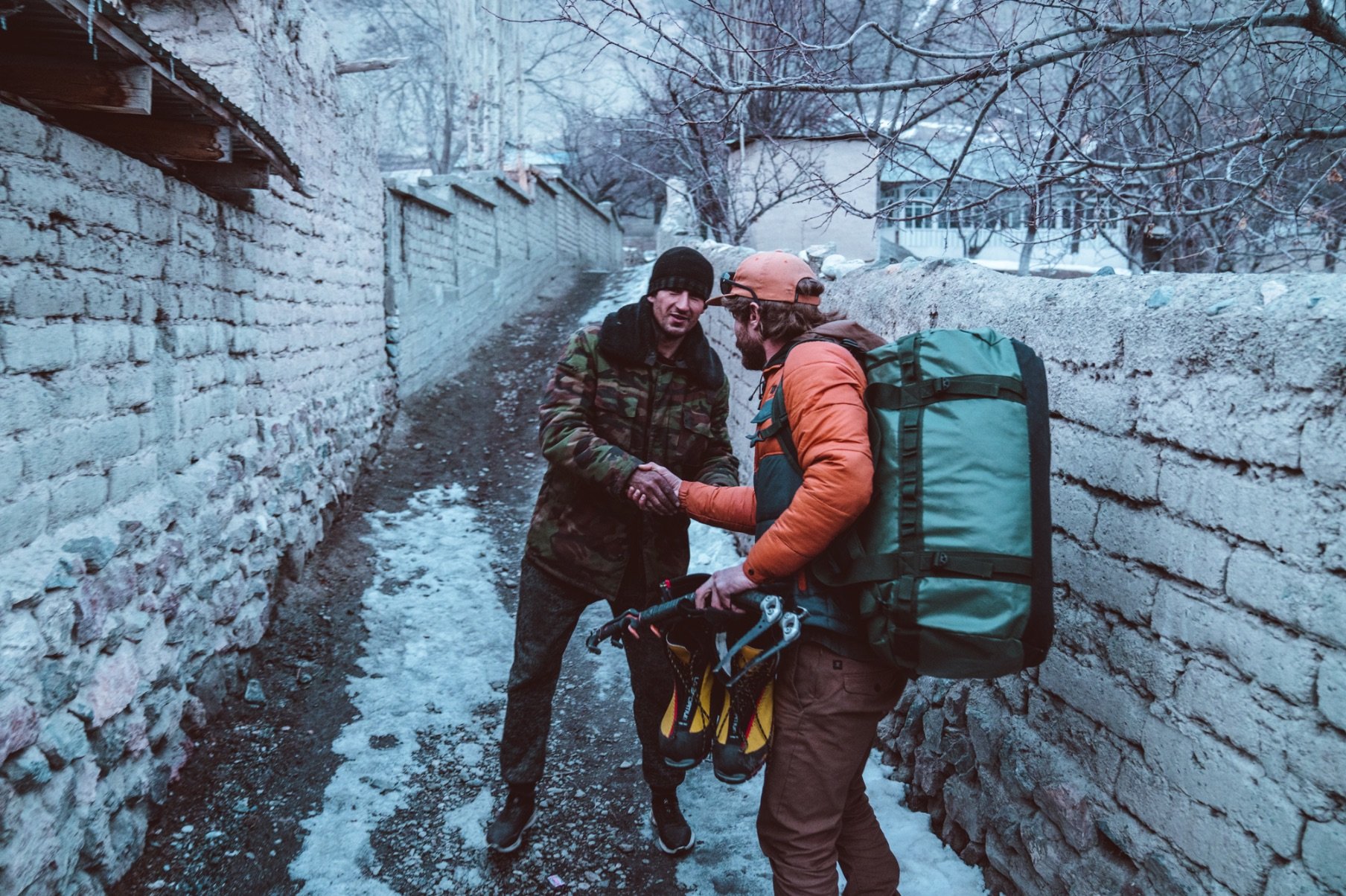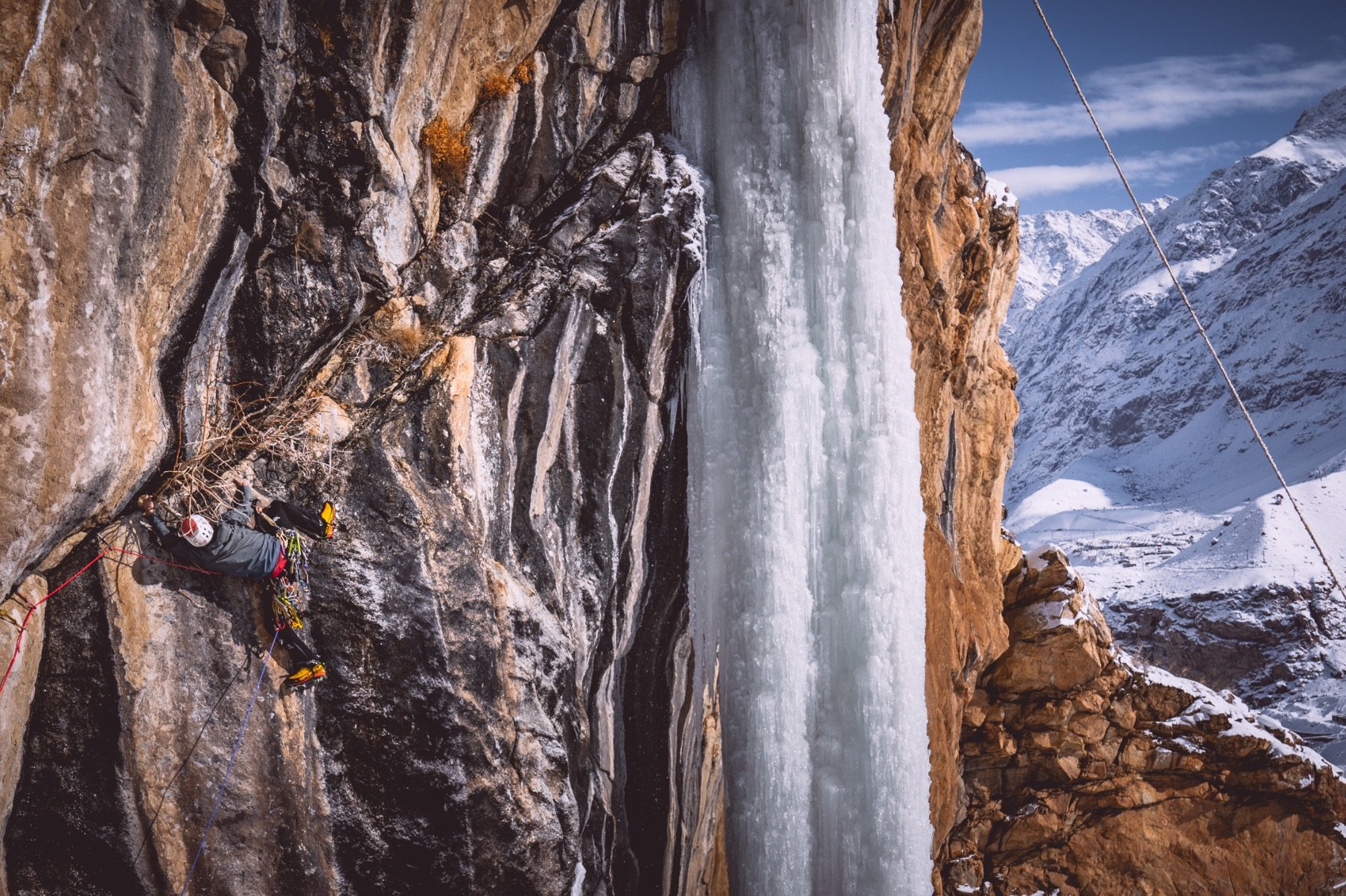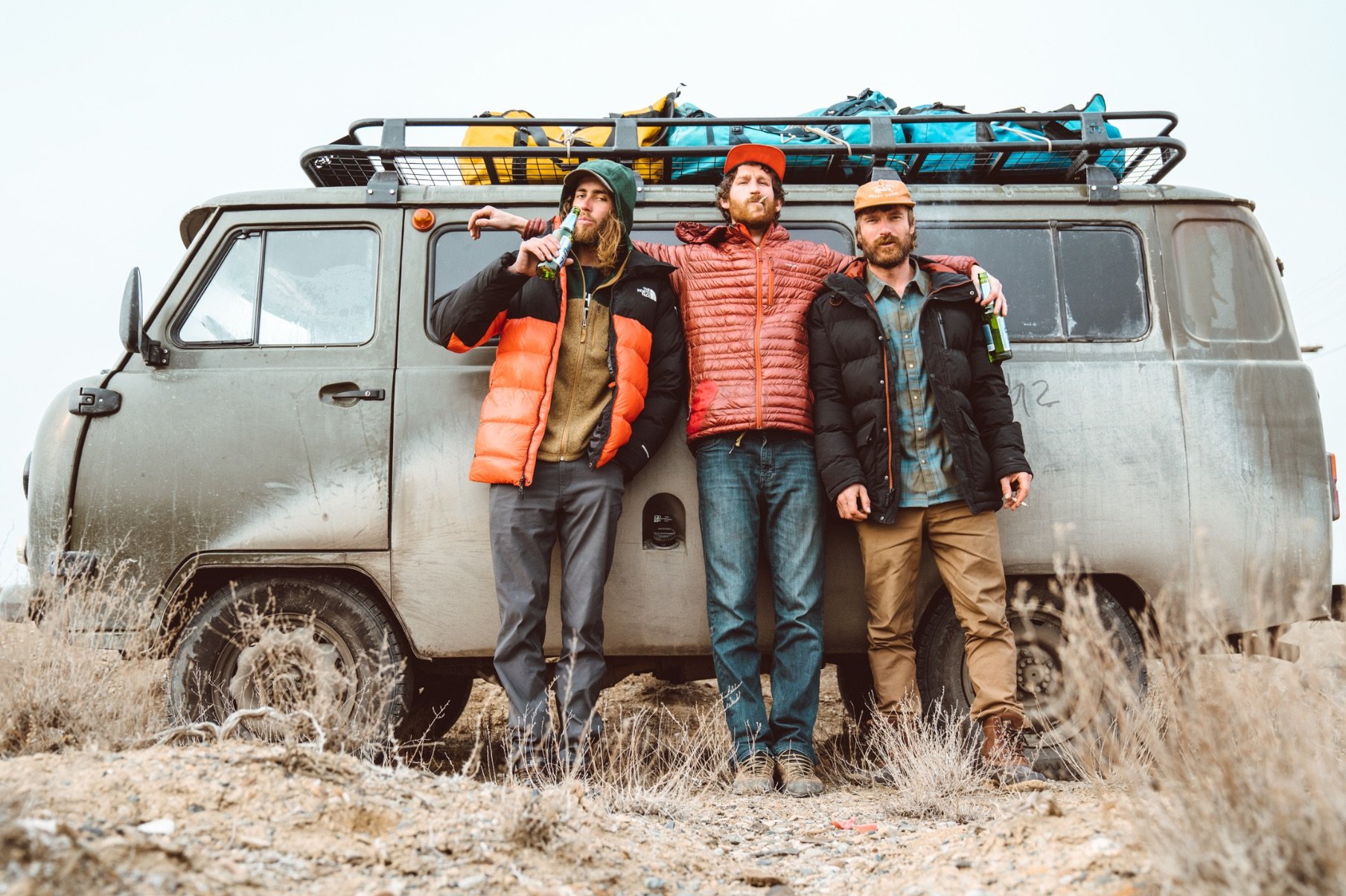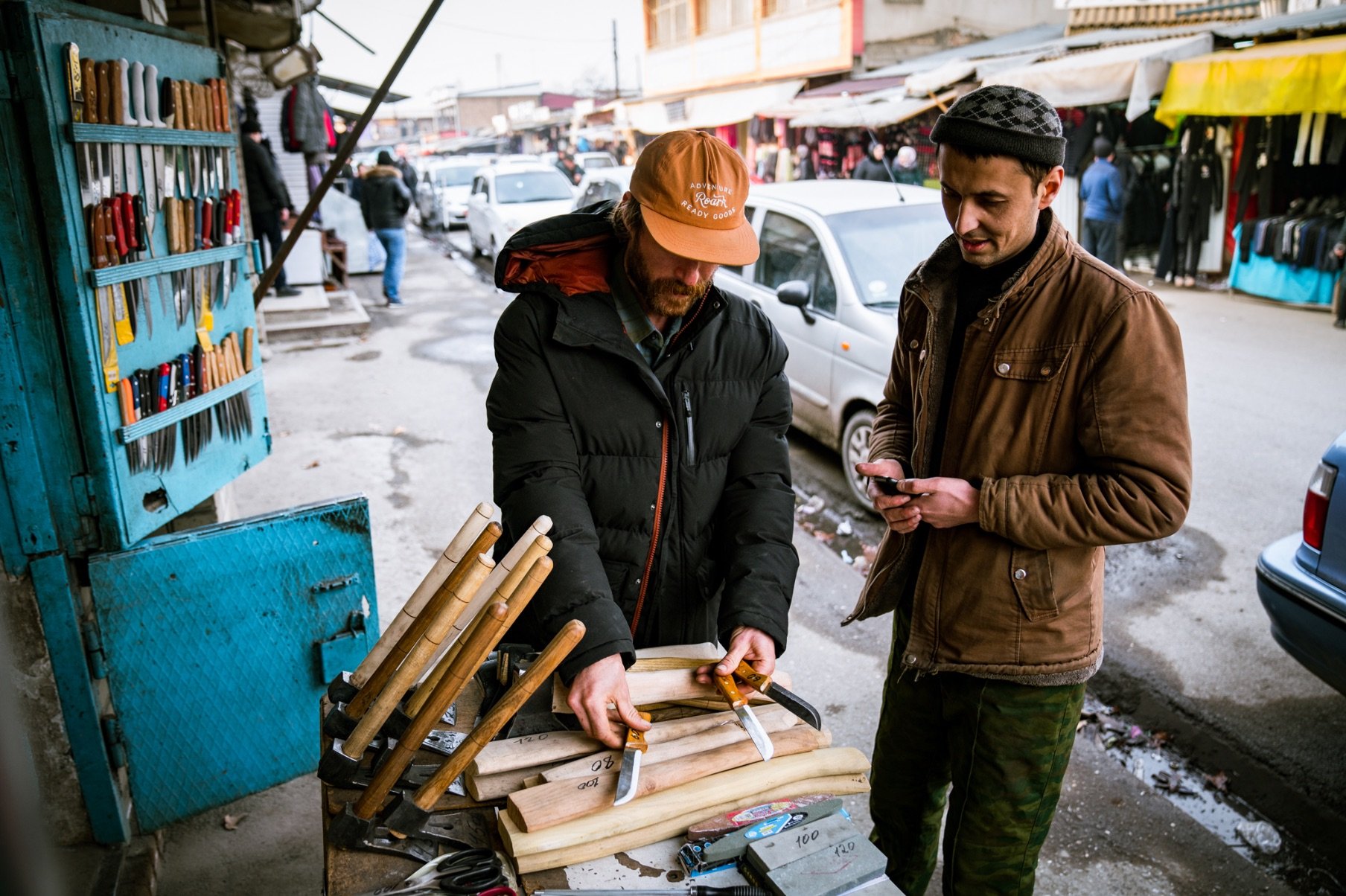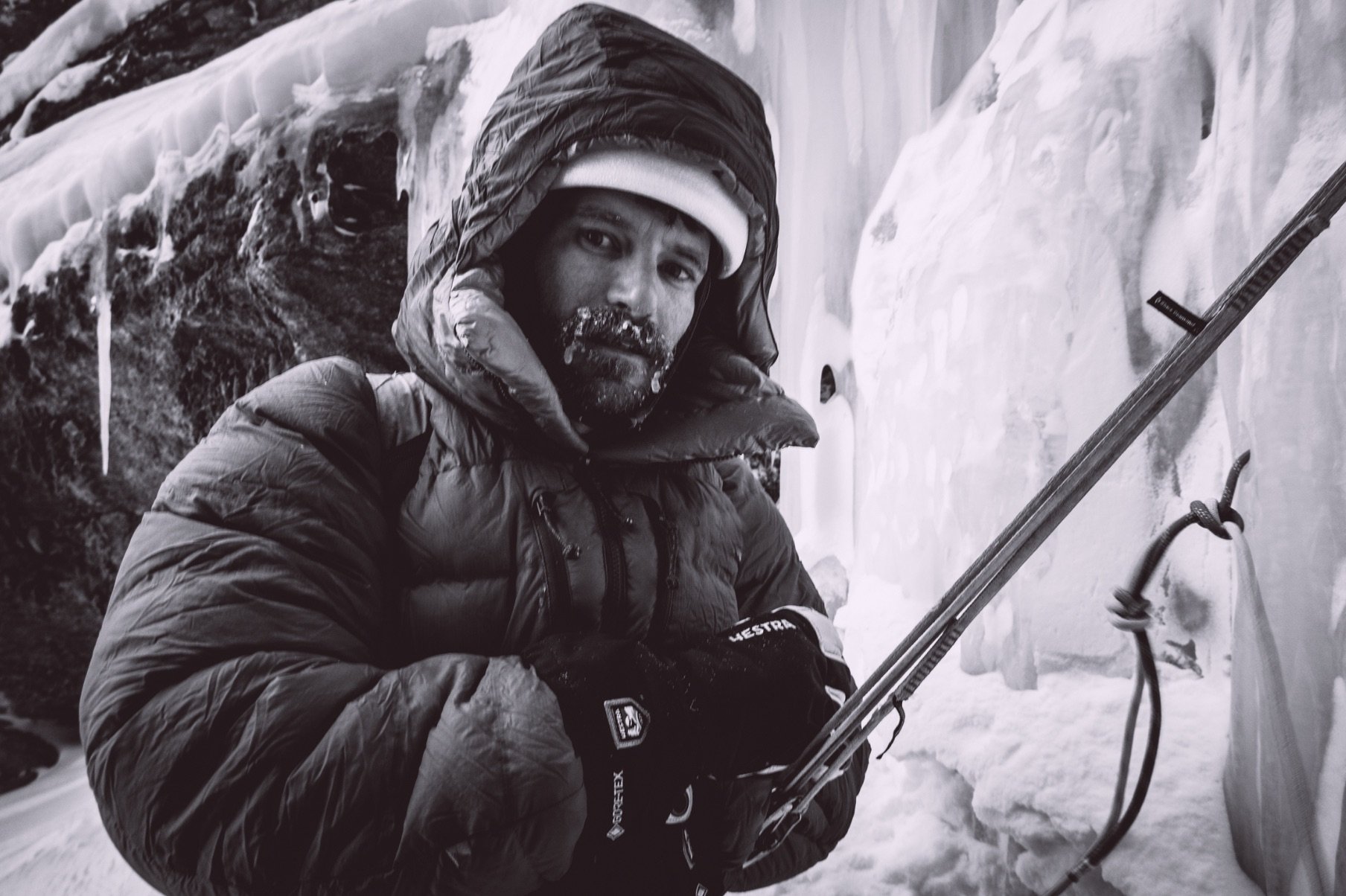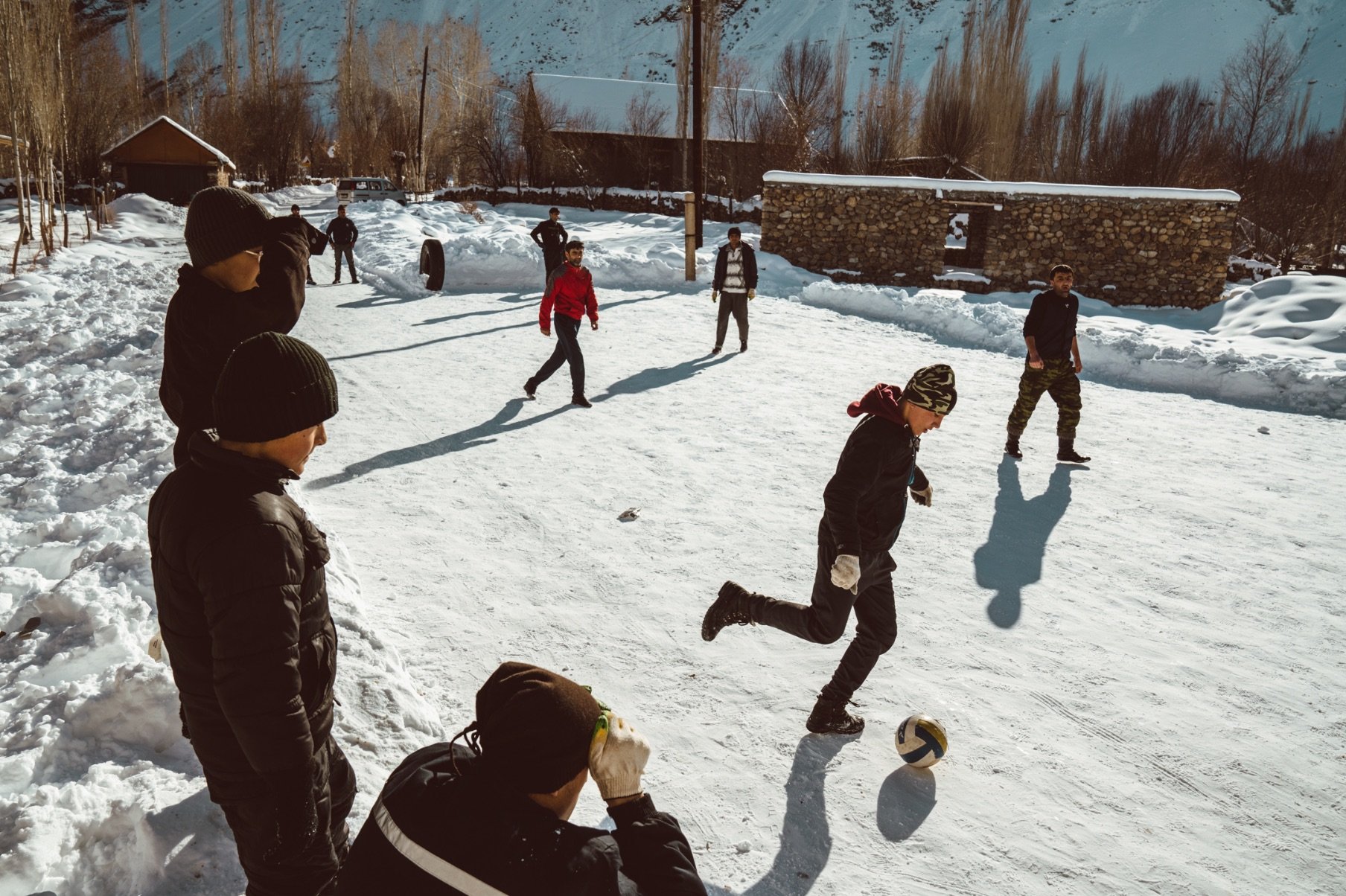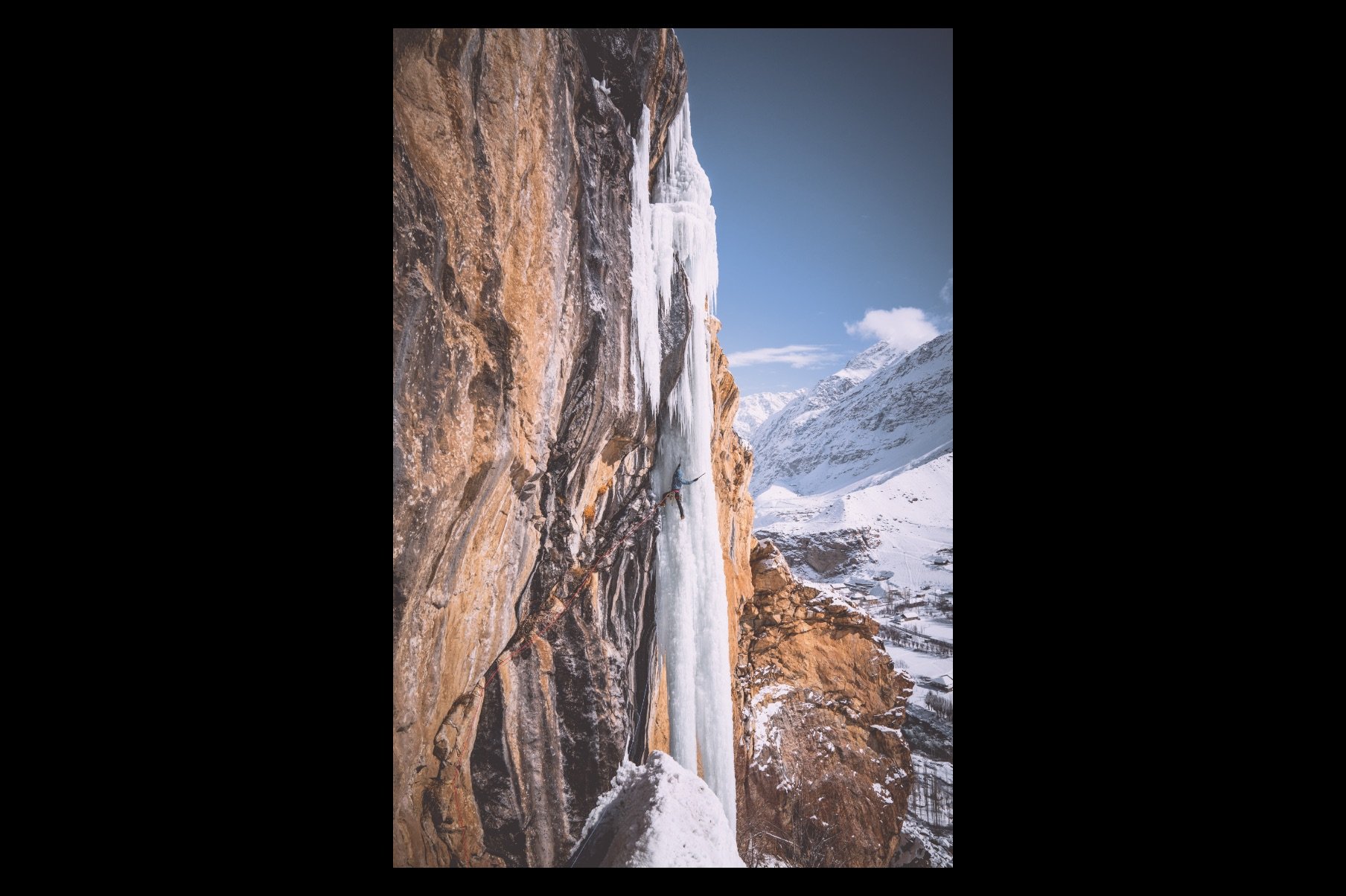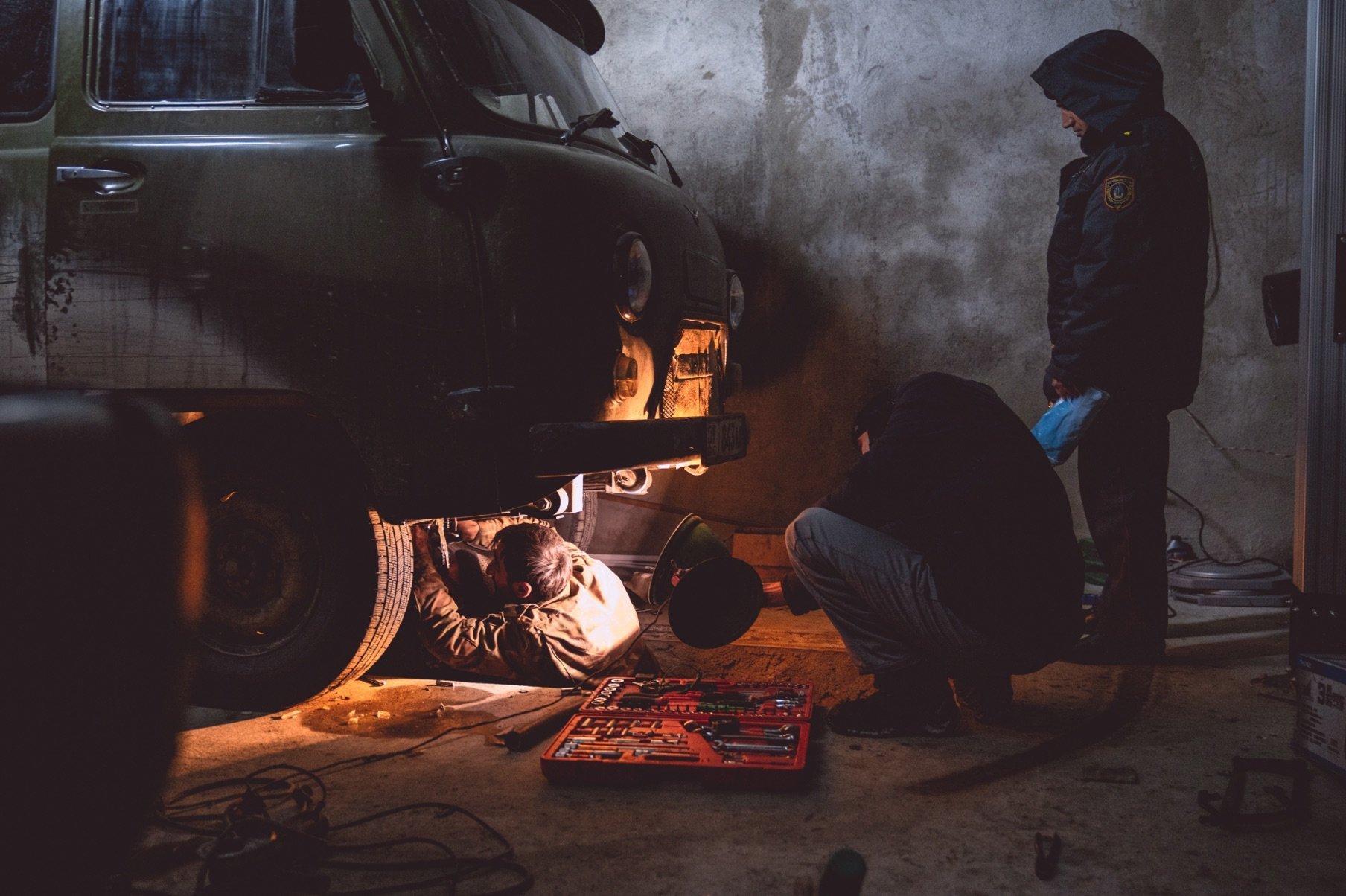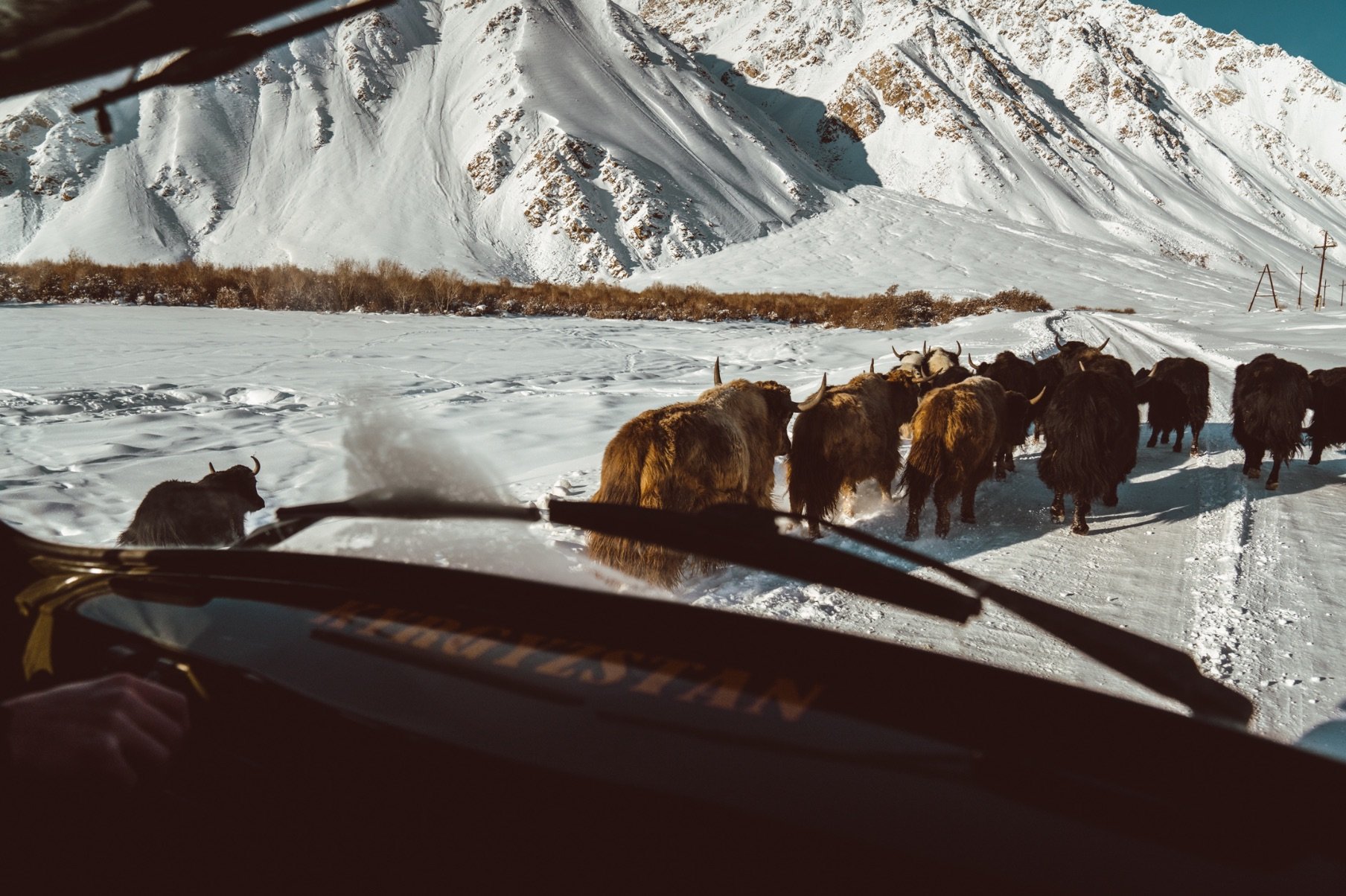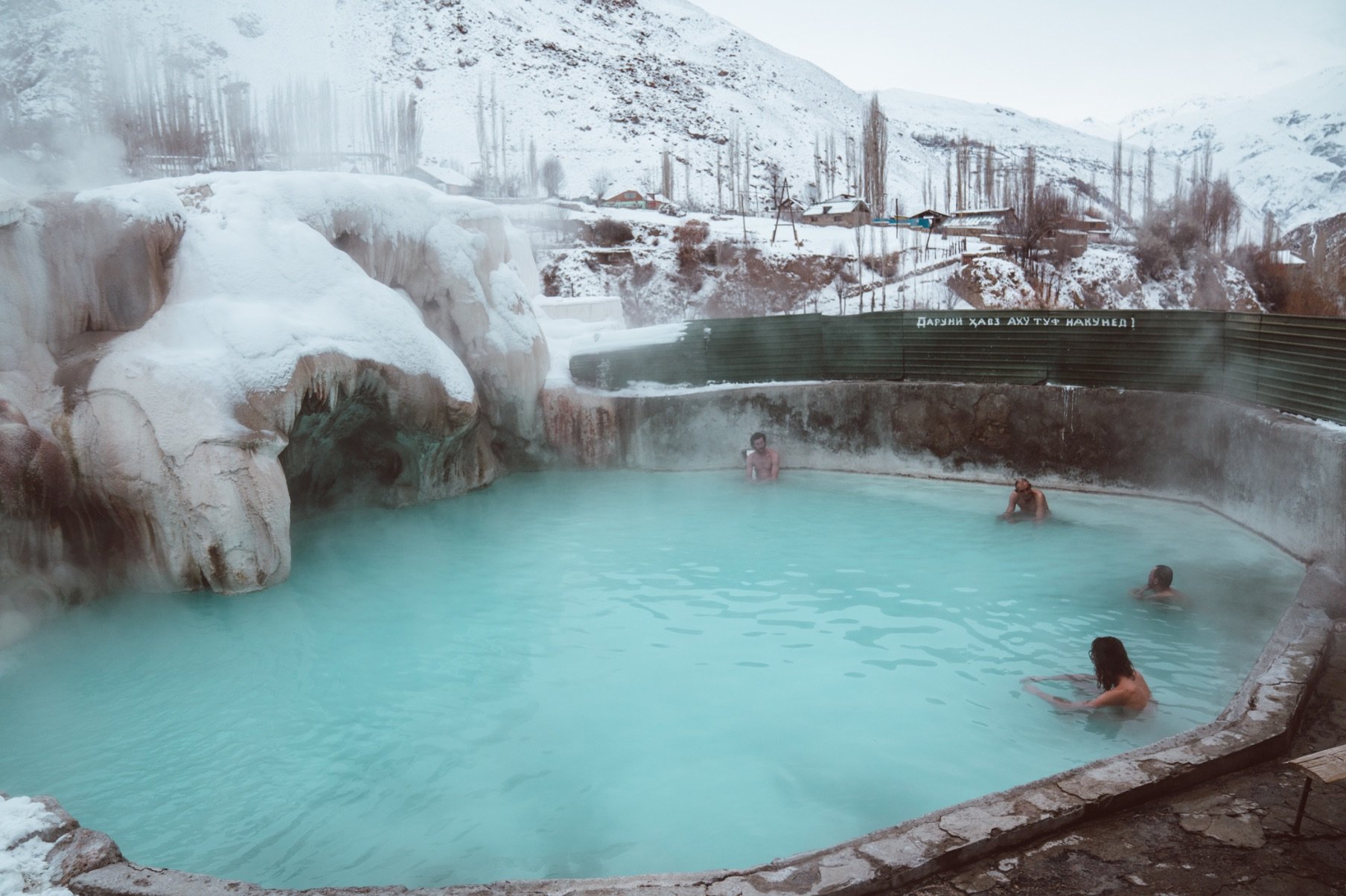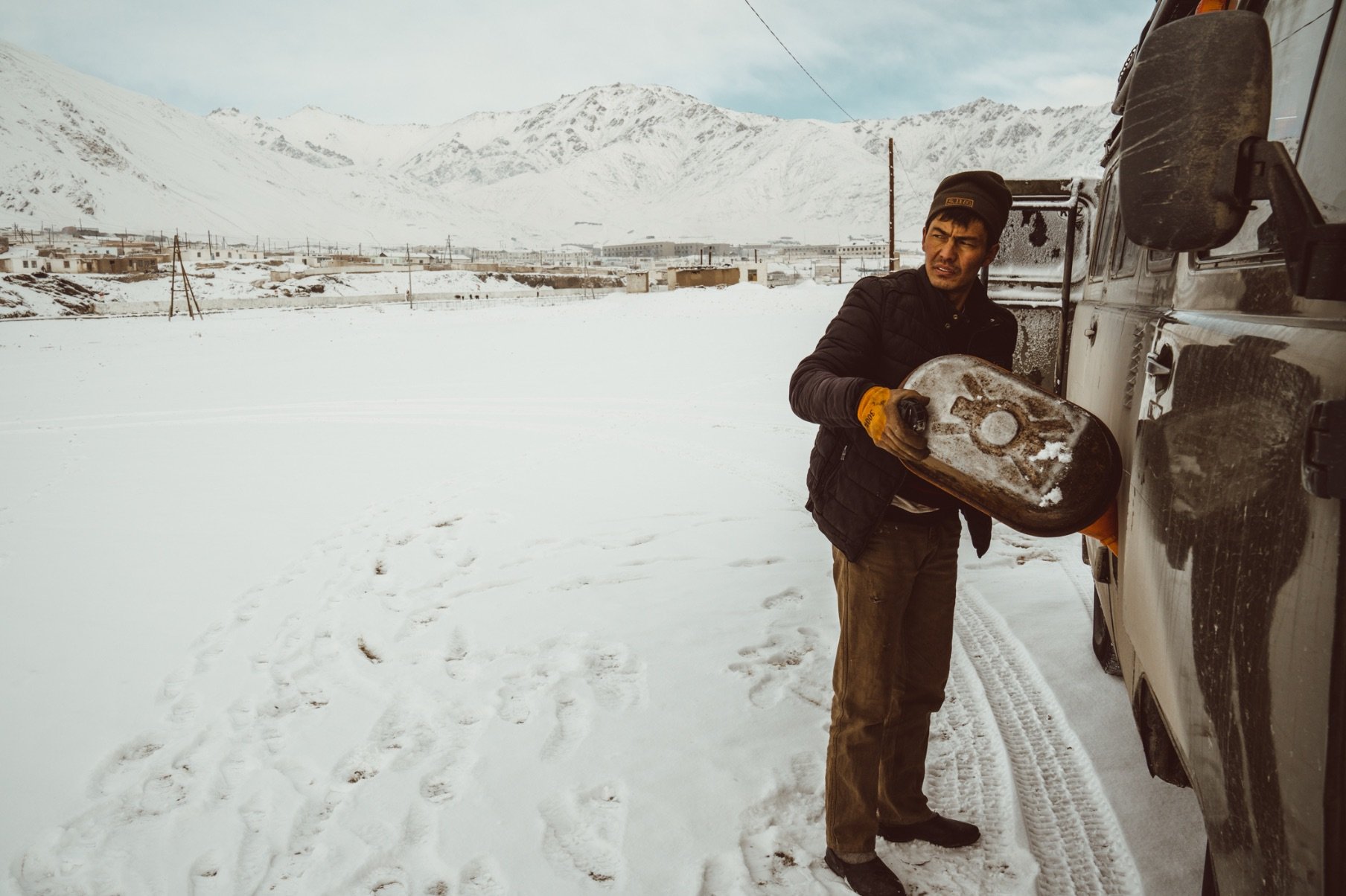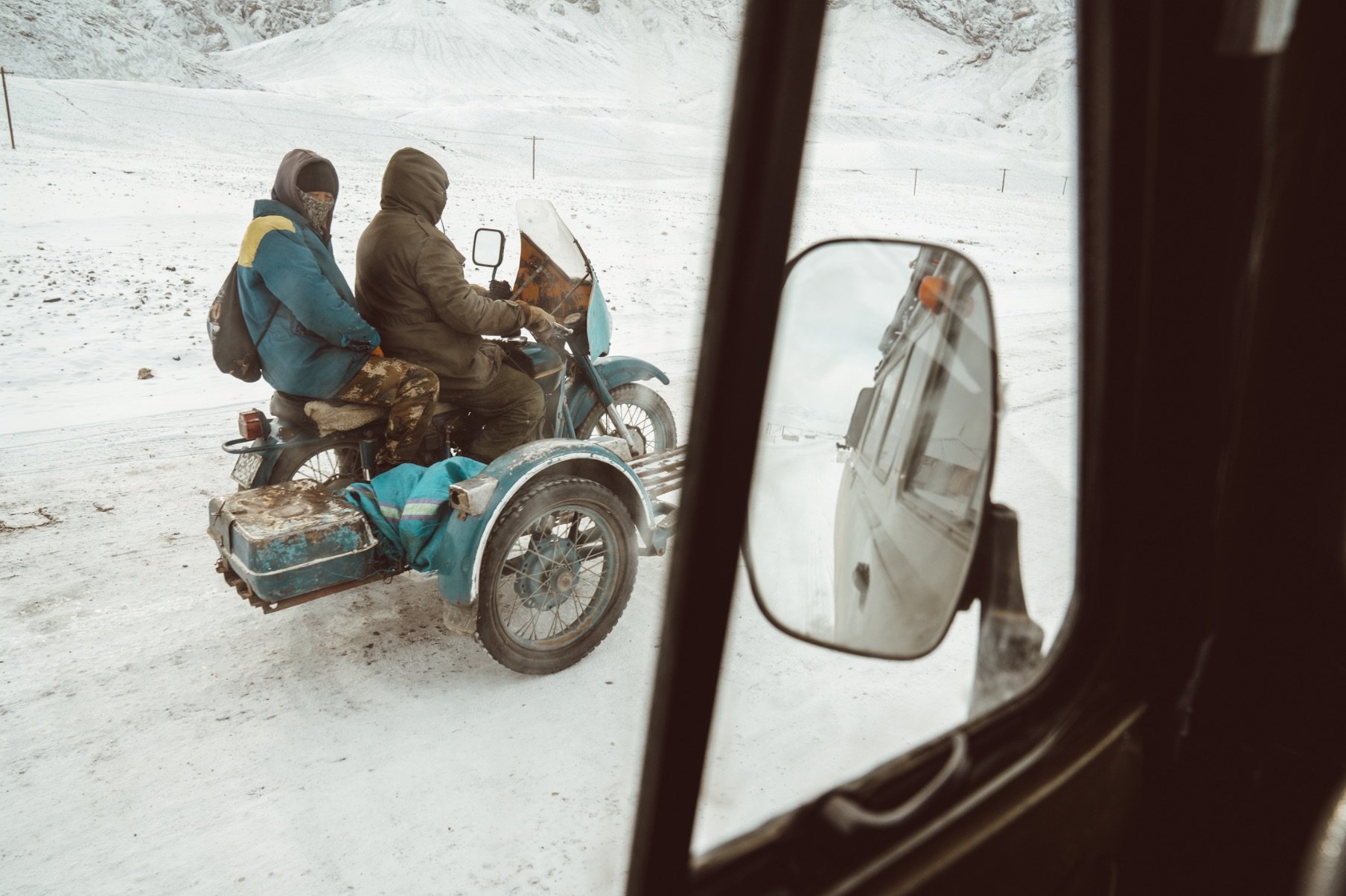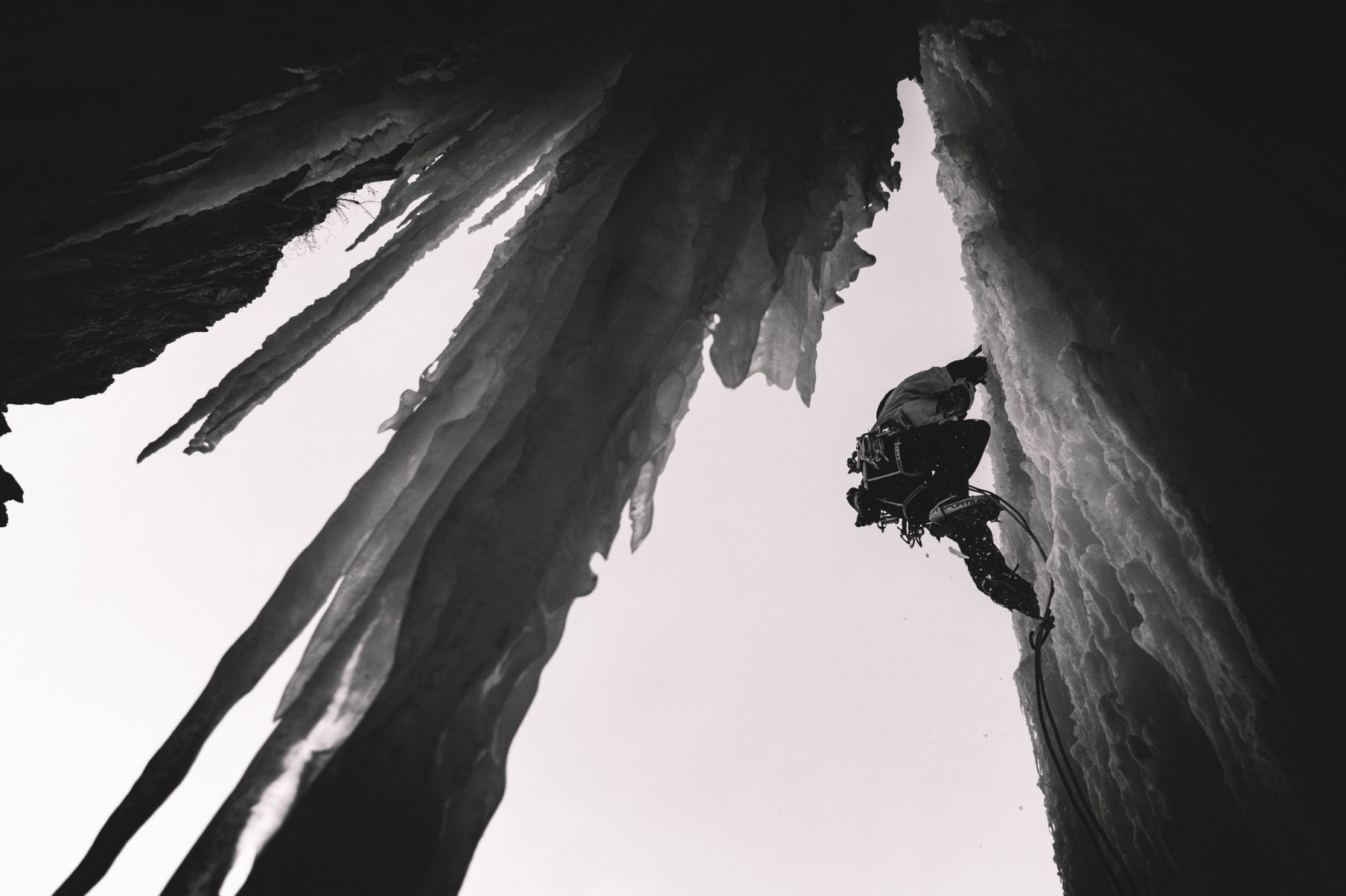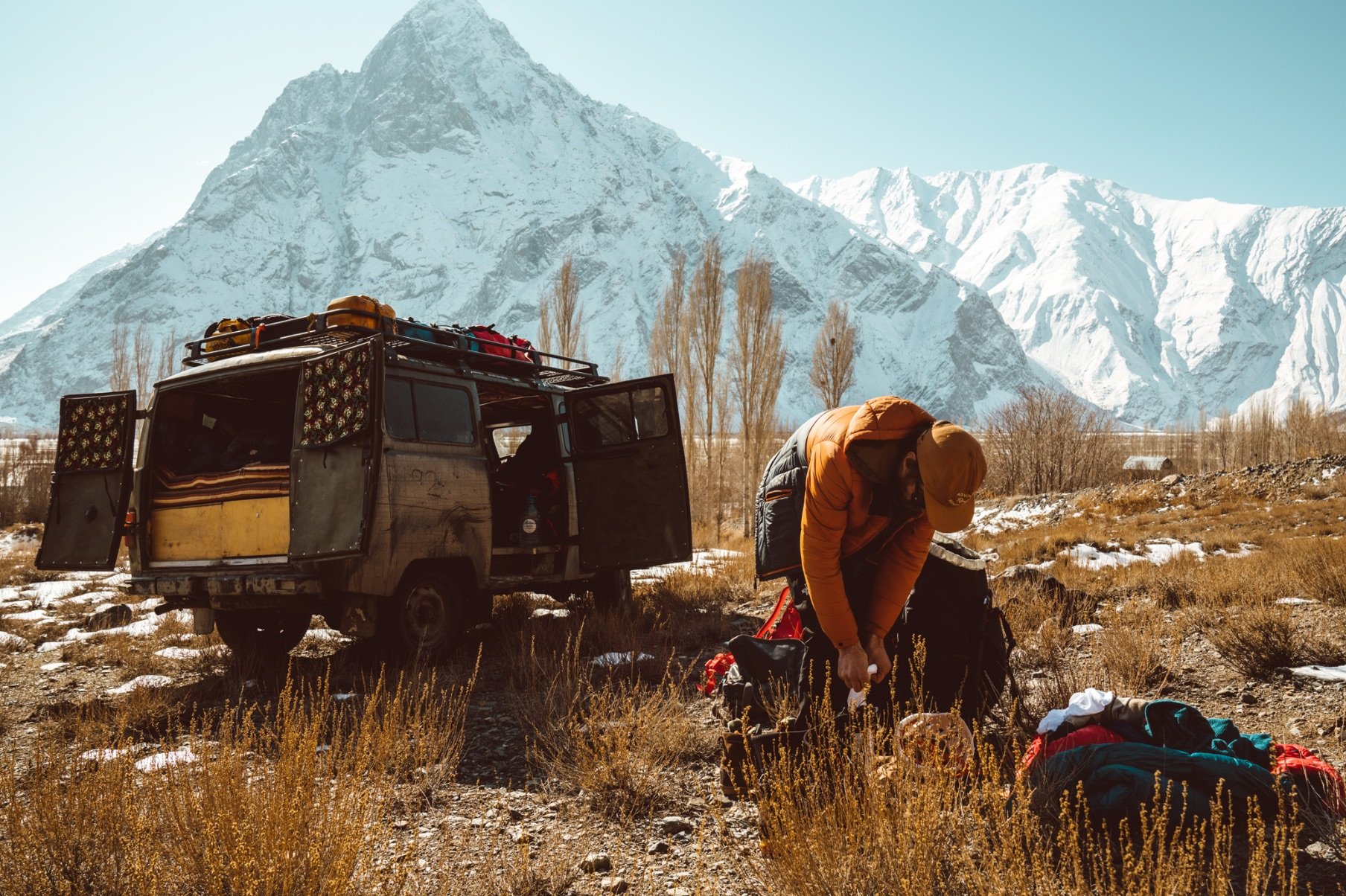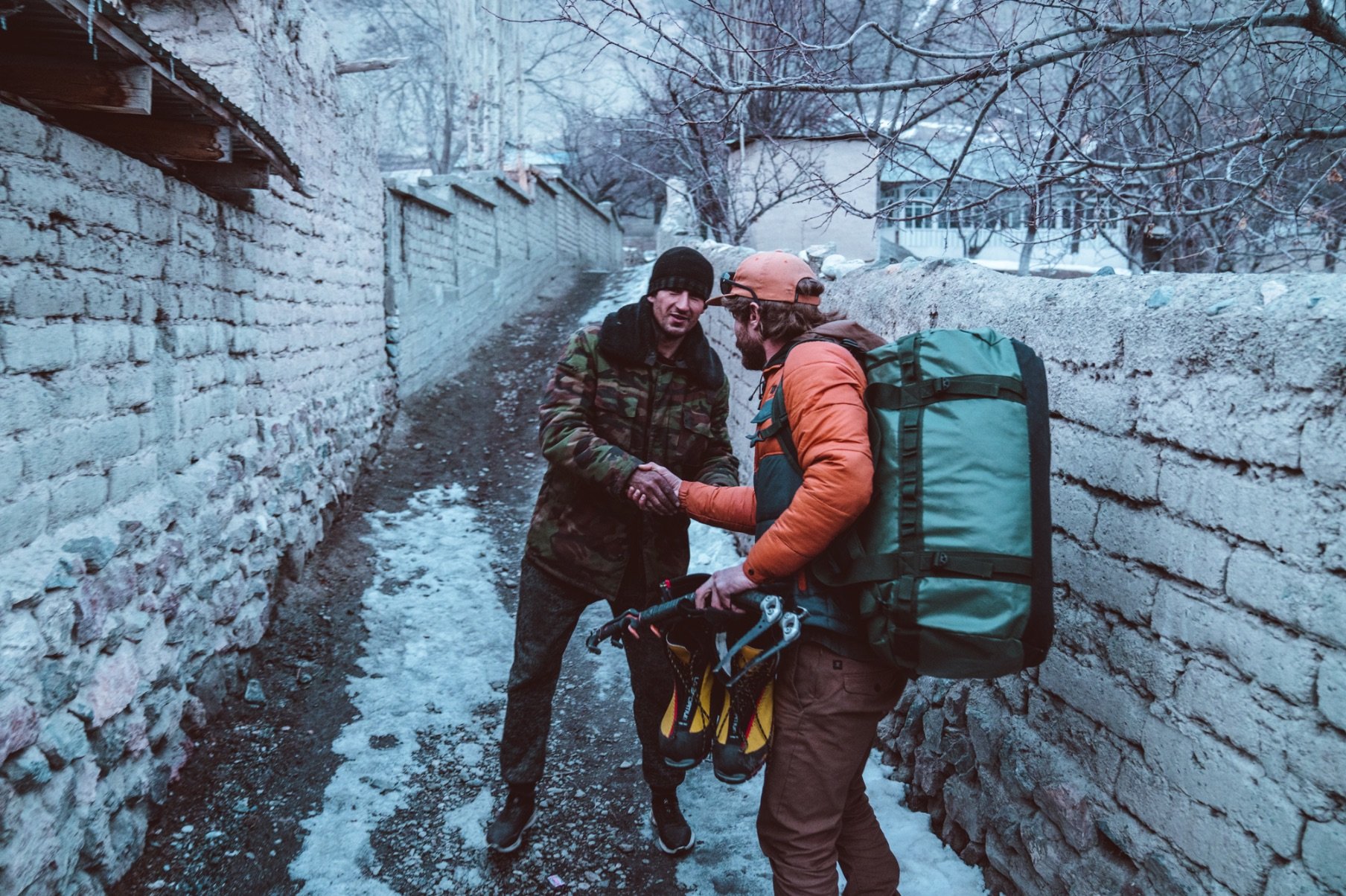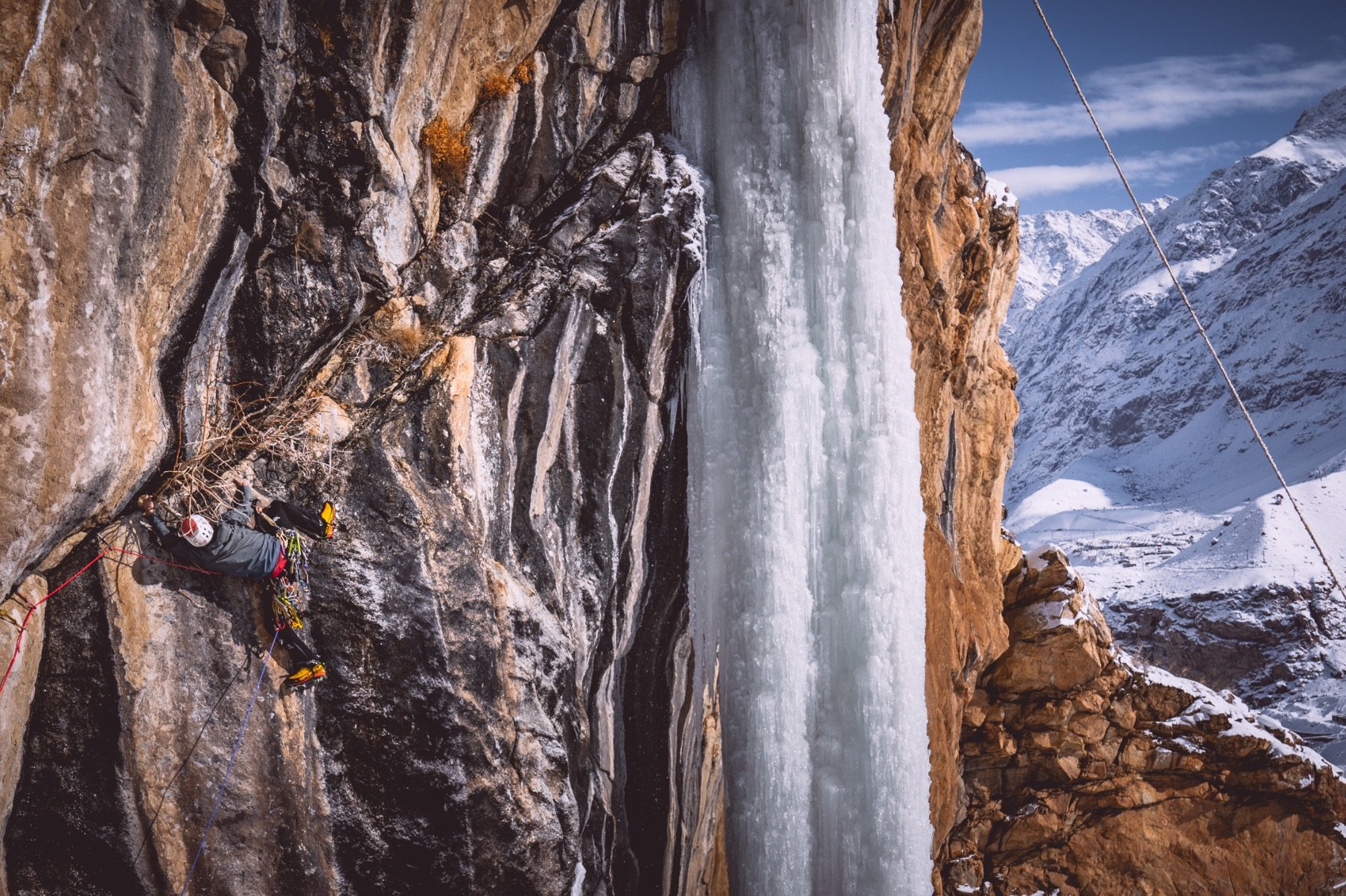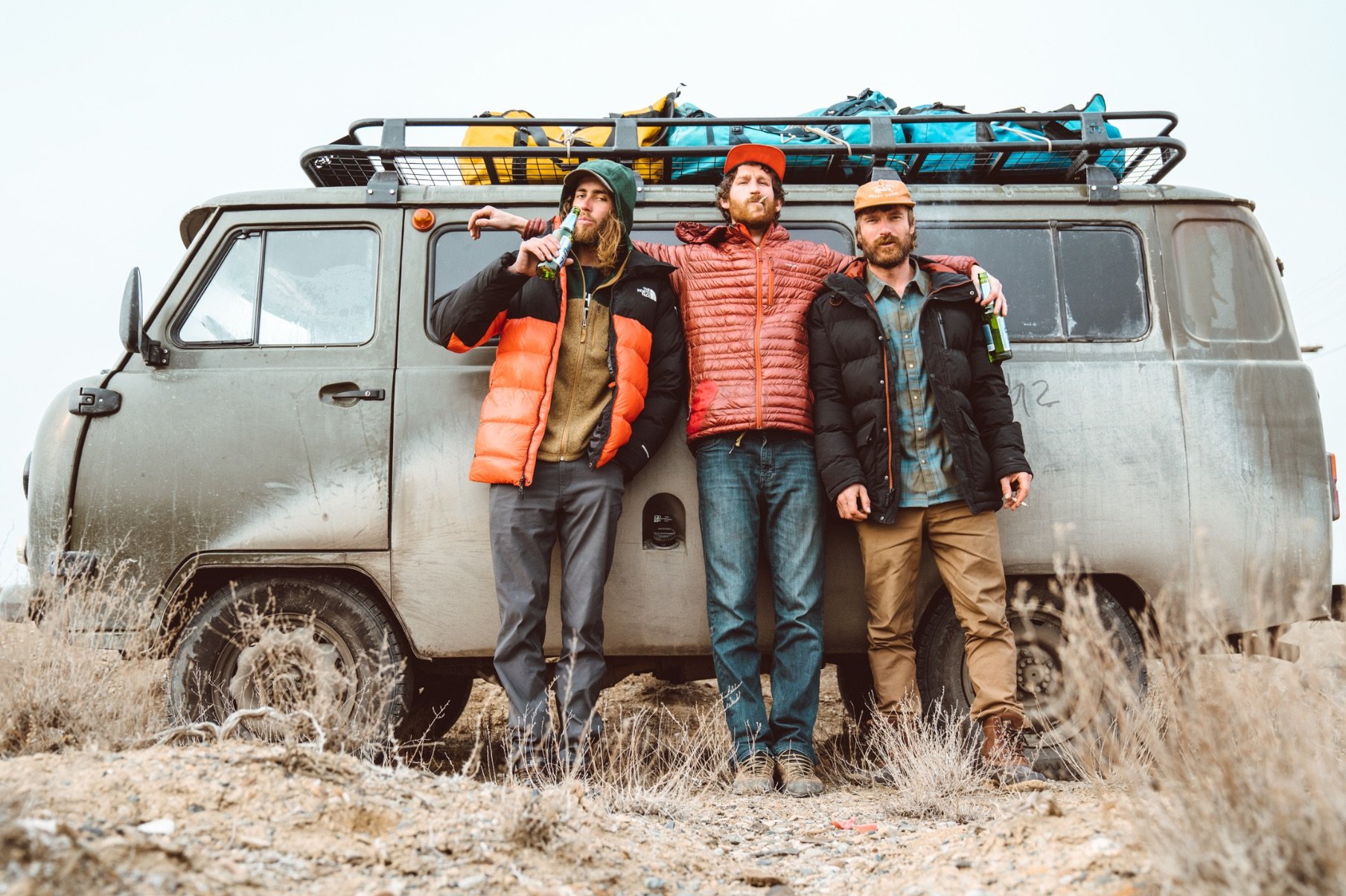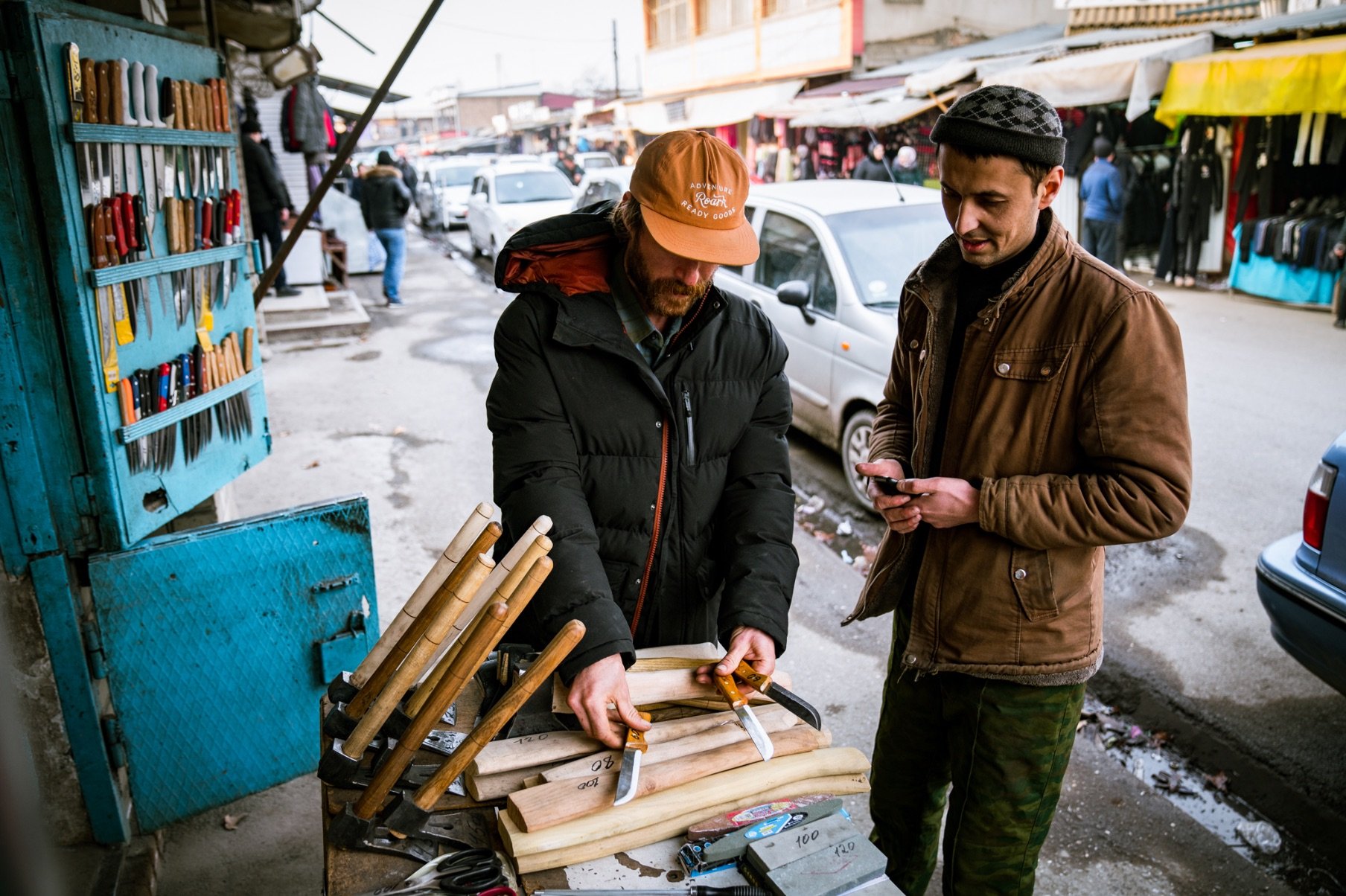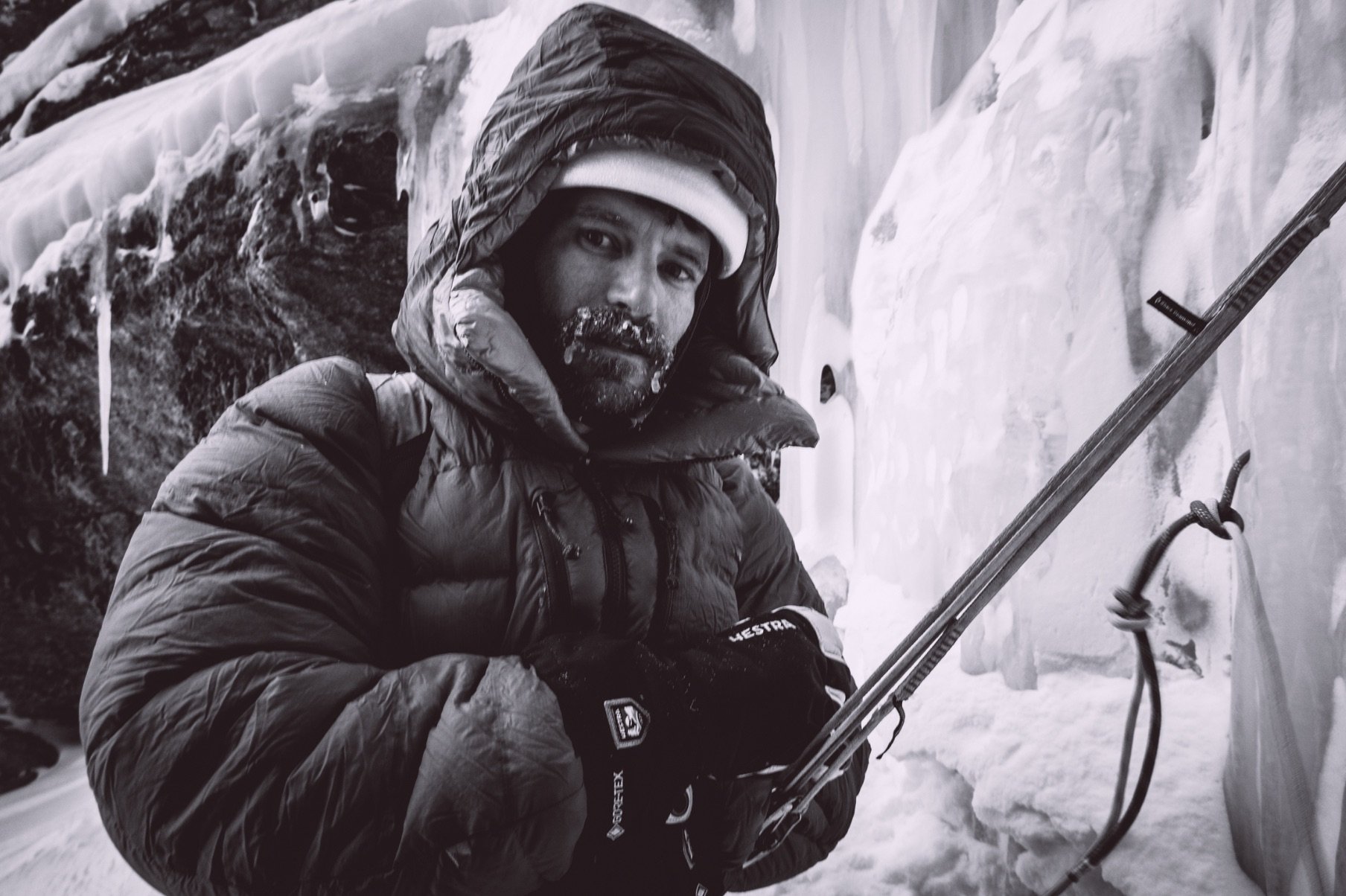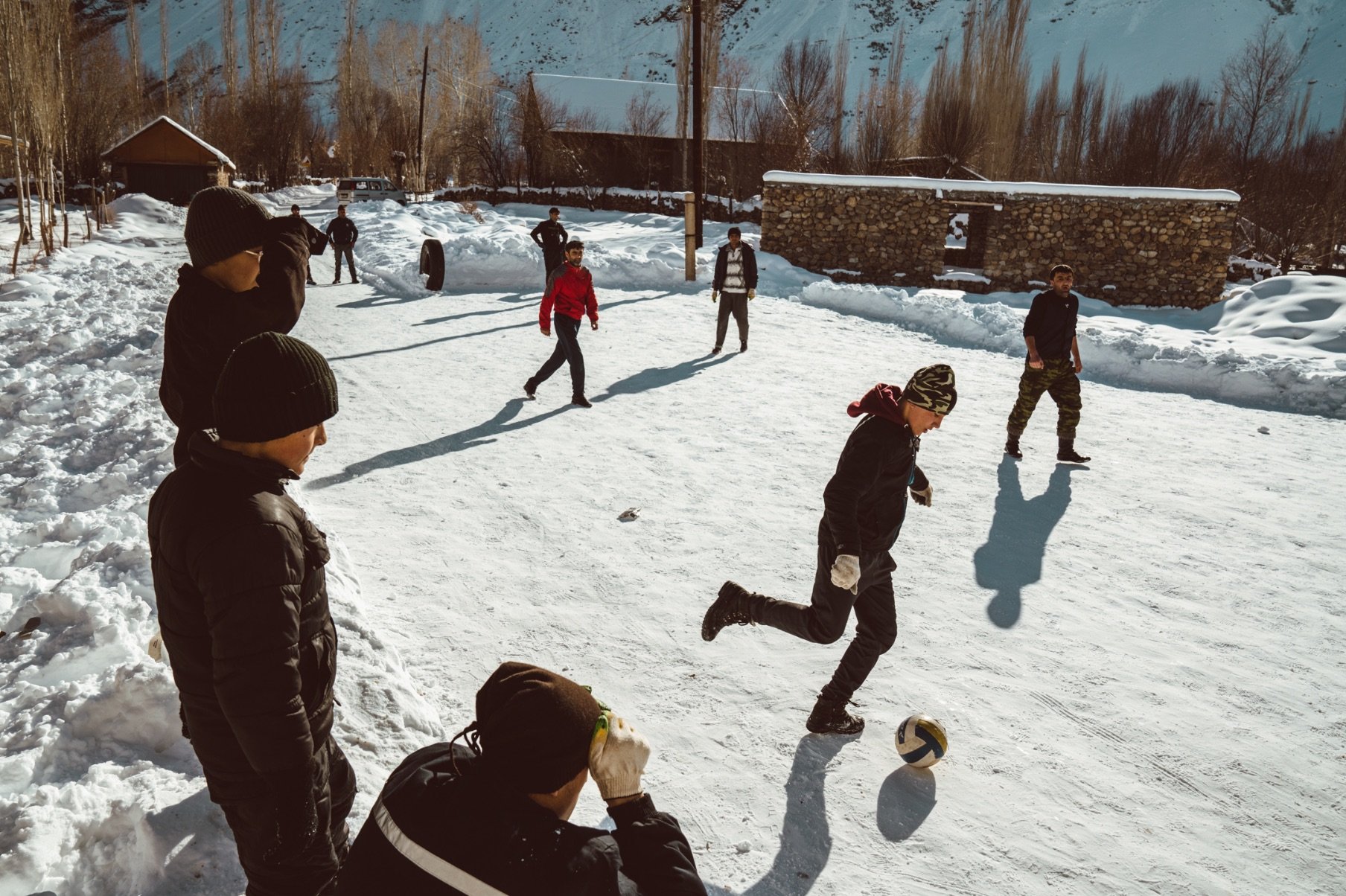 We climbed ice lines that you only encounter in dreams. With unplanned break down and late nights shivering with friends, these memories will be etched in me forever.