Origin Story: Hebrides
Born from the Famed Scottish Archipelago
The Hebrides is an island chain off the northwest coast of Scotland and it's the inspiration for one of our best selling jackets. Built to withstand the climate of the Scottish coast, the Hebrides Jacket blends fit and function.
Relive our past journey through Scotland, Vol 17. "Songs of the Scuttled"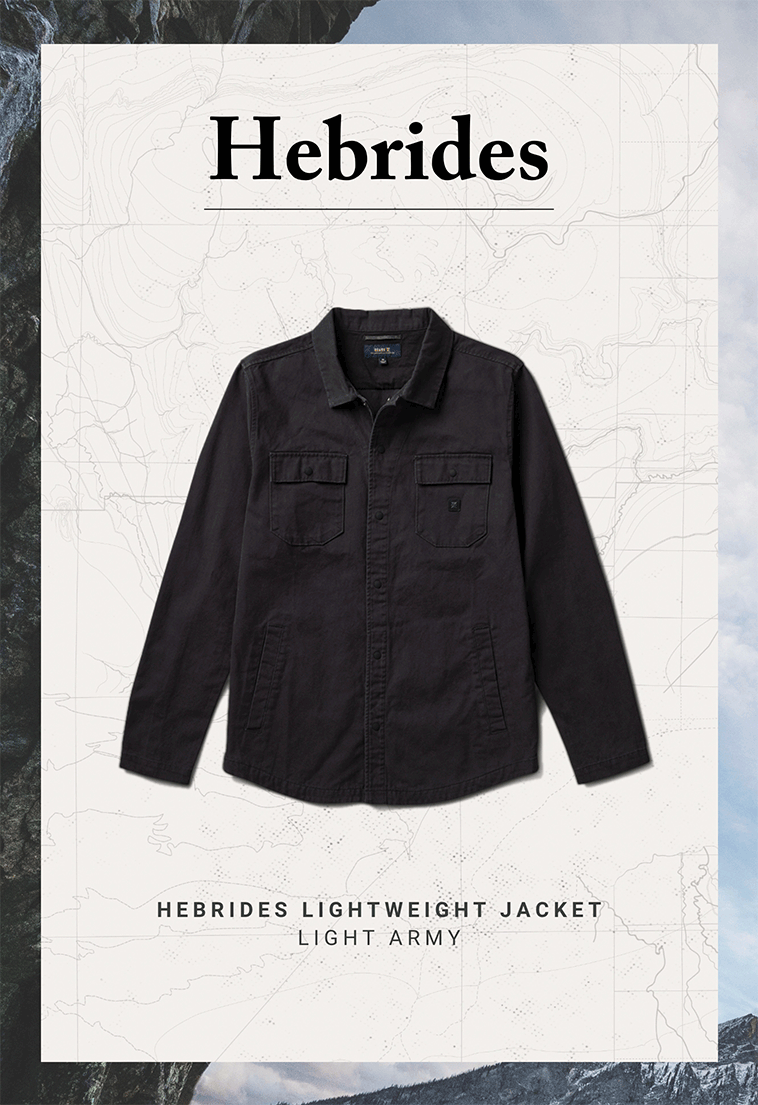 The Hebrides
We've built out the Hebrides collection to feature three different iterations. Each version provides unique qualities for it's intended use.